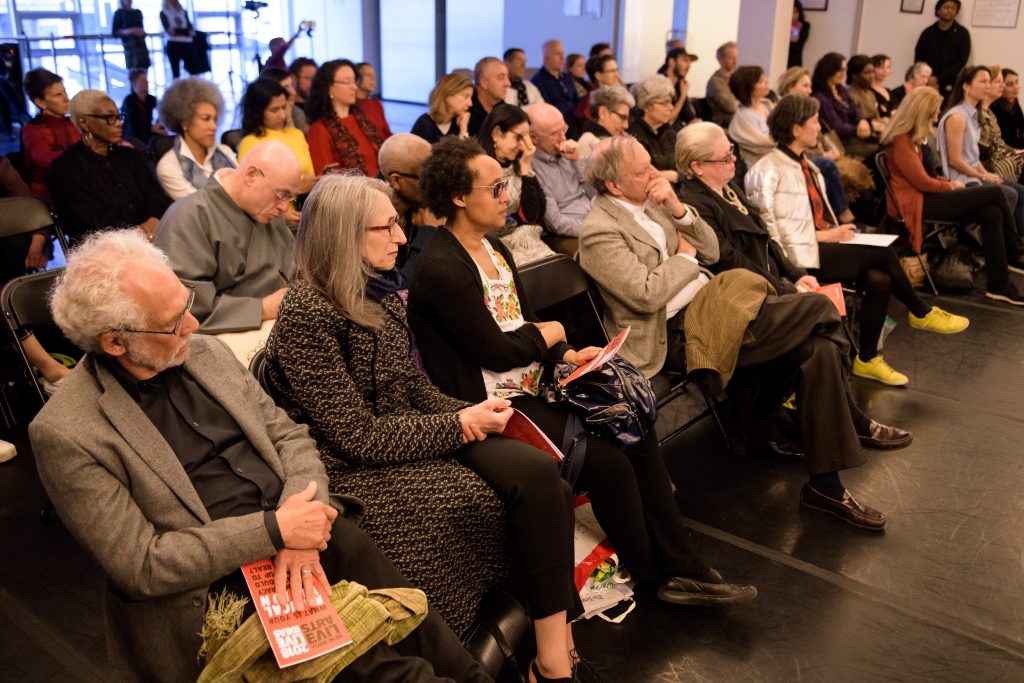 Radical Vision
Wednesday, April 18, 2018 – Sunday, April 22, 2018
New York, NY
Co-curated by Brian Tate and New York Live Arts in partnership with the Hannah Arendt Center for Politics and Humanities at Bard College
This event occurs on:
Wed. April 18 – Sun. April 22
WHEN:
April 18-22, 2018
WHERE:
New York City, NY
New York Live Arts Members
pre-sale through
Feb 25th
.
Tickets go on sale to the general public on
Feb 26th
.
To view the full schedule and more information, click
HERE
Email: info@newyorklivearts.org
Phone: 212.691.6500
Radical Vision is informed by a desire to find the temerity to change the things we cannot accept. How do we not simply protect democracy, but make it stronger? What are new (radical) ways forward—ways that go to the roots of our current democratic crisis? The festival will present five days of activity around the idea of an open society, to imagine its future and understand its past. Through public forums, performances, readings and workshops, we will conduct a forward-looking, critical appraisal of key democratic institutions including the press, technology corporations, criminal justice, electoral process.
Live Ideas is an annual humanities festival of arts and ideas, exploring the ideas, controversies and thinking informing a different bodily-oriented theme each time out. Past festivals have included The Worlds of Oliver Sacks, James Baldwin, This Time!, SKY-Force and Wisdom in America Today, curated by Laurie Anderson, and MENA/Future-Cultural Transformations in the Middle East North Africa Region.
View video of the past festivals on New York Live Arts
youtube channel.


Download:
2018 NYLA_Live Ideas FINAL 1-15.pdf