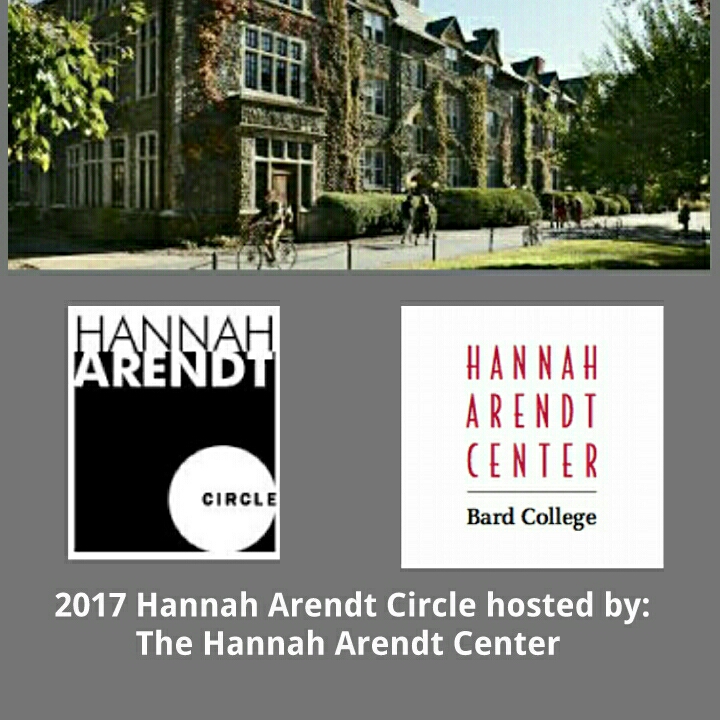 Hannah Arendt Center presents:
HA CIRCLE 2017: Hosted by the Hannah Arendt Center at Bard College
Thursday, March 30, 2017 – Saturday, April 1, 2017
Olin, Room 201
This event occurred on:
Thu. March 30 – Sat. April 1
"It is in the very nature of things human that every act that has once made its appearance and has been recorded in the history of mankind stays with mankind as a potentiality long after its actuality has become a thing of the past."
(Eichmann in Jerusalem)
The Hannah Arendt Circle meets annually to provide a forum for scholars from a variety of institutions and disciplinary backgrounds to present their research on Hannah Arendt. This year's conference will be hosted by the Hannah Arendt Center at Board College in Annandale-On-Hudson, NY on March 30–April 1, 2017. The submission timeframe is now closed. Each speaker will have 35 minutes in total (20 minutes for presentation and 15 minutes for discussion). In addition to the regular program, this year's conference will feature the following events:

WORKING GROUPS: Thursday, March 30
I) Race, Gender, Queer Theory:
[closed to the public] Group Coordinator: Lisa Stenmark, San Jose State University
lisa.stenmark@sjsu.edu

II) Arendt and Her Contemporaries:
[closed to the public] Group Coordinator: Kei Hiruta, University of Oxford
kei.hiruta@philosophy.ox.ac.uk

For more information, please contact the working group coordinators by email.
SPECIAL BOOK PANEL, FRIDAY, MARCH 31
EVENT LINK:
***Free & Open to the Public**
Time: 4:15 pm
Location: Olin 201
Artifacts of Thinking: Reading Hannah Arendt's Denktagebuch. Edited by Roger Berkowitz and Ian Storey, Fordham University Press
PROGRAM COMMITTEE
Jennifer Gaffney, Gettysburg College
Anne O'Byrne, Stony Brook University
Roger Berkowitz, Bard College, Director of the Hannah Arendt Center for Politics and Humanities
HA CIRCLE DATES
Friday, March 31, 2017
Saturday, April 1, 2017
Please send any questions to:
Jennifer Gaffney
(jgaffney@gettysburg.edu)
*Invitation Only (closed to the public, with the exception of the Book Panel)
​
Location: OLIN 201 [map]