Fellows
The Hannah Arendt Center hosts post-doctoral fellows, visiting scholars, senior fellows, and doctoral fellows who together form a vibrant and engaged intellectual community at Bard College. Fellows teach one course per semester while pursuing their research. Our current fellows are listed below.
Current Fellows
Senior Fellows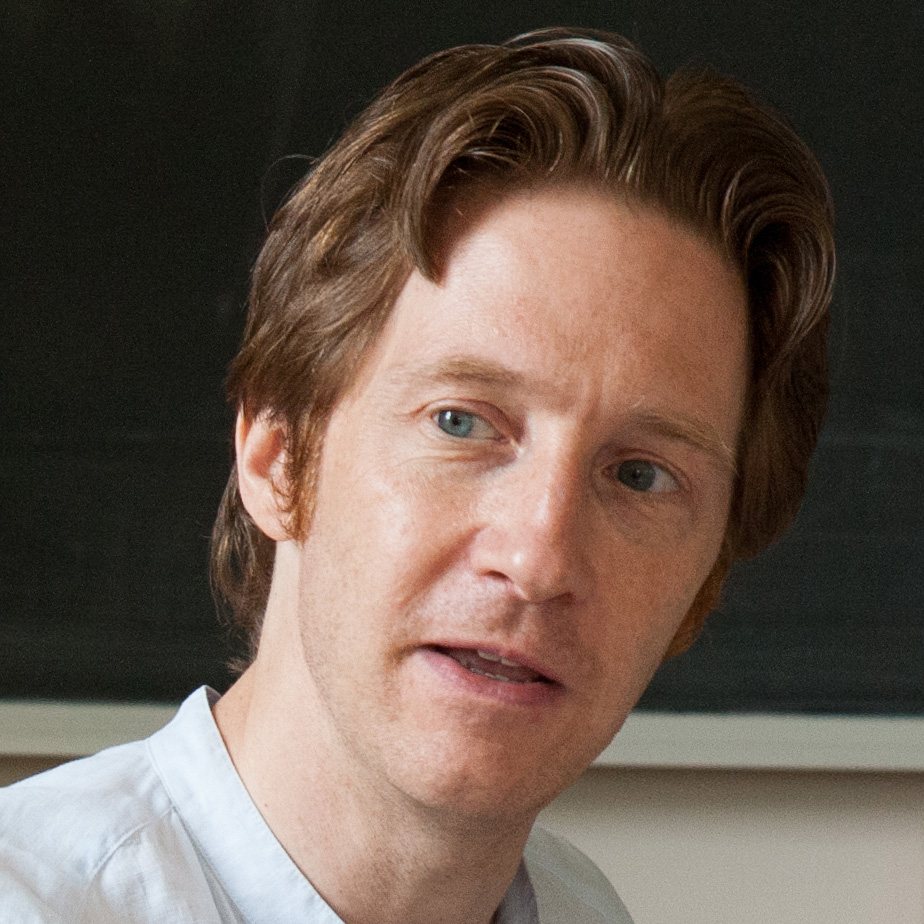 Thomas Bartscherer
Senior Fellow
Thomas Bartscherer
is the Peter Sourian Senior Lecturer in the Humanities at Bard College. He writes on the intersection of literature and philosophy, with a particular focus on tragic drama, aesthetics, and performance. He also writes on contemporary art, new media technology, and the history and practice of liberal education. He is co-editor of
Erotikon: Essays on Eros Ancient and Modern
and
Switching Codes: Thinking Through Digital Technology in the Humanities and the Arts
, both from the University of Chicago Press, and he is currently editing, with Wout Cornelissen,
The Life of the Mind
for the critical edition of the works of Hannah Arendt. He is a research associate with the Institut des Textes et Manuscrits Modernes in Paris and has held research fellowships at the École Normale Supérieure and the University of Heidelberg. He has a BA from the University of Pennsylvania and PhD from the University of Chicago.
https://thomasbartscherer.wordpress.com
---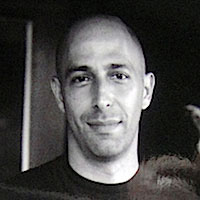 Wyatt Mason
Senior Fellow
Wyatt Mason is a contributing writer for
The New York Times Magazine
and a contributing editor of
Harper's Magazine.
His work also appears in The
New York Review of Books, GQ, The London Review of Books
and
The New Yorker.
Modern Library publishes his translations of the complete works of Arthur Rimbaud,
Rimbaud Complete
and
I Promise to be Good
. A 2003-2004 fellow of the Cullman Center for Scholars and Writers at the New York Public Library, he received the 2005 Nona Balakian Citation from the National Book Critics Circle and, in 2006, a National Magazine Award. He has served as a consulting editor at large for the Margellos World Republic of Letters of Yale University Press, an imprint devoted to world literature in translation, and has taught non-fiction writing in the MFA program of Bennington College. He was named a Senior Fellow of the Hannah Arendt Center in 2010.
---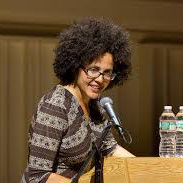 Ann Seaton
Senior Fellow
Director of Difference and Media Project; Director of Multicultural Affairs; Visiting Assistant Professor of Humanities. B.A., Wellesley College; Ph.D., Harvard University. Visiting Scholar, Columbia University; Faculty Publishing Fellow, City University of New York; Du Bois Fellow, Harvard. Assistant professor, English, CUNY. Has lectured at Harvard, Brown University, New York University, SUNY Binghamton, Amherst College. At Bard since 2009.
---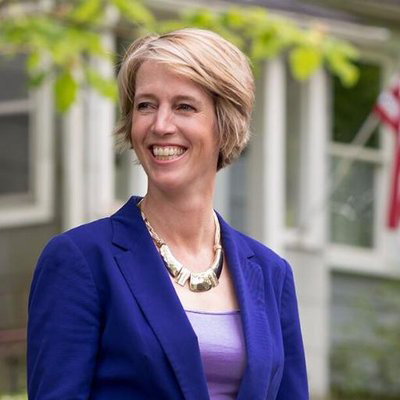 Zephyr Teachout
Senior Fellow
Zephyr Teachout is one of America's leading anti-corruption scholars and activists. She is an Associate Law Professor at Fordham Law School, and a Senior Fellow at the Hannah Arendt Center at Bard College. She received her BA from Yale, and a JD and MA in political science from Duke University. She has published two books, the edited volume Mousepads, Shoeleather & Hope, about internet organizing, and the award-winning Corruption in America: From Benjamin Franklin's Snuff Box to Citizens United. Her articles and essays have been cited in courts around the country, including the Supreme Court, and she has written for the New York Times, The Washington Post, The Boston Globe, Democracy: A Journal of Ideas, The American Prospect, The Nation, Politico, The Daily Beast, and other newspapers.
Expand
---
National Endowment for the Humanities/Hannah Arendt Center Distinguished Visiting Fellows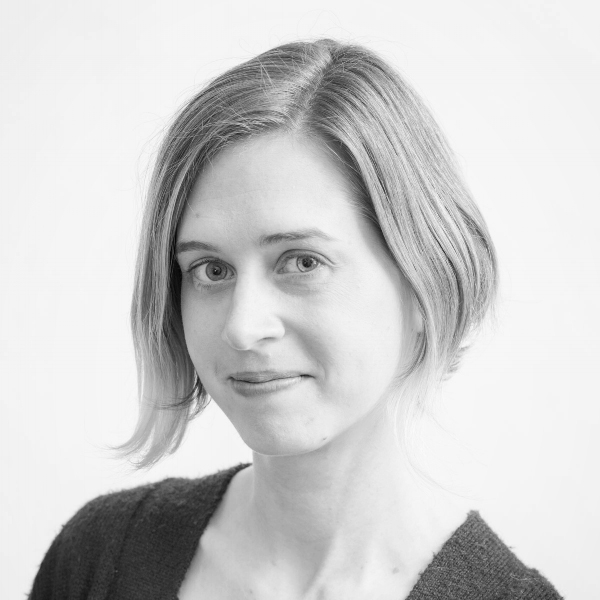 Chiara Ricciardone
National Endowment for the Humanities/Hannah Arendt Center Distinguished Visiting Fellow
Raised in Egypt and Turkey, educated at Swarthmore (BA 2005) and Berkeley (PhD 2017), Chiara Ricciardone's research interests range widely. Most of her work to date has focused on the ancient Greeks and critical theory; she is particularly fascinated by the political and formal problem that difference poses for human beings, and how it might be possible to think of difference without hierarchy. Sometimes she despairs of knowing anything whatsoever, and then she turns to activism and art. Ricciardone is at work on a book of auto-fiction that suggests the self itself is a fiction, and perhaps no longer a useful one. She currently serves as Provost for the Activist Graduate School. Learn more about Chiara at chiararicciardone.net
---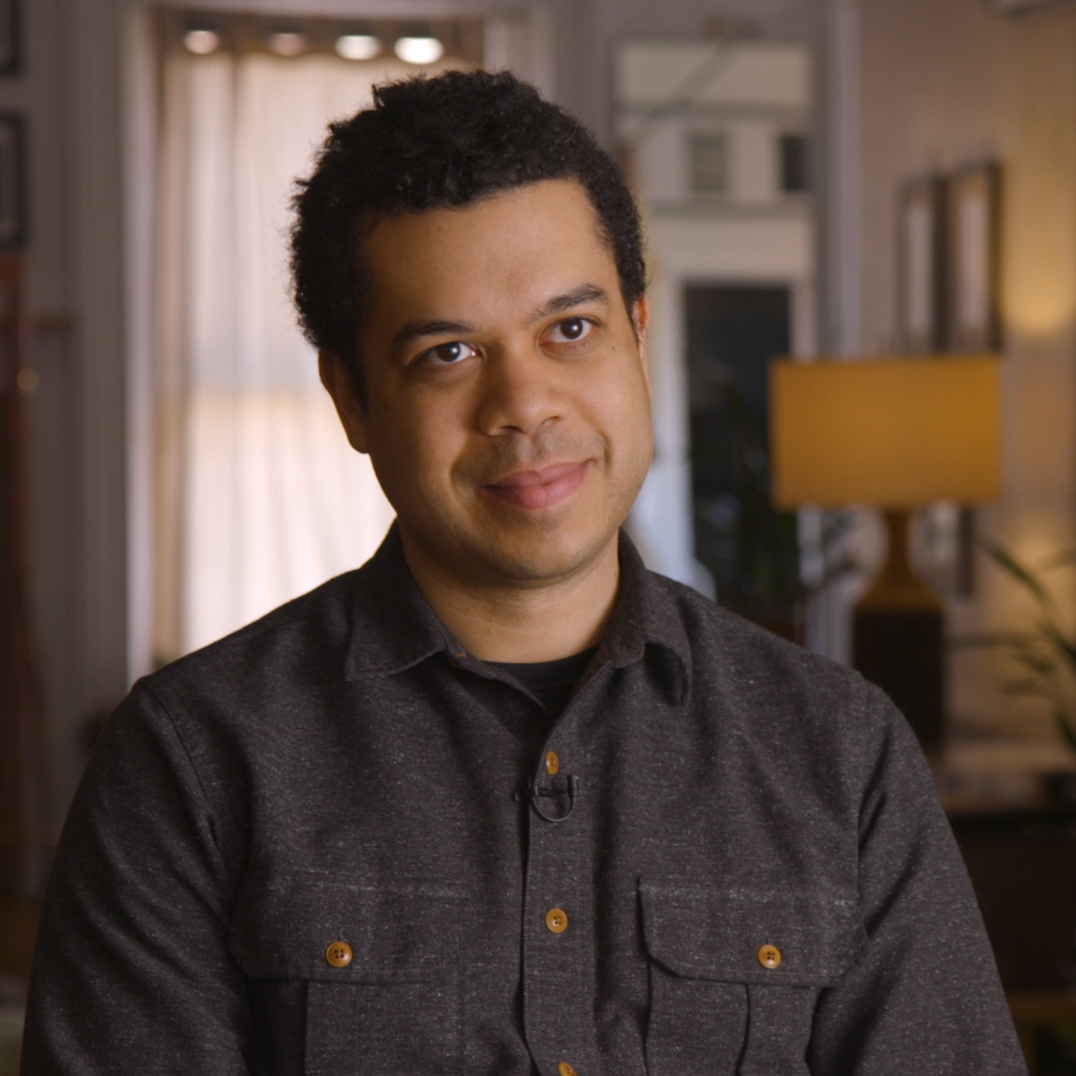 Micah White
National Endowment for the Humanities/Hannah Arendt Center Distinguished Visiting Fellow
Micah White, PhD is a lifelong social activist known for co-creating Occupy Wall Street, a social movement that spread to 82 countries, while he was an editor of Adbusters magazine. Widely recognized as a pioneer social activism, Esquire named him one of the most influential young thinkers alive today. Micah's first book, The End of Protest: A New Playbook for Revolution, was published in 2016 by Knopf Canada and the German edition, Die Zukunft der Rebellion, will be released in May 2018 by Blumenbar. Micah is the Program Director of Activist Graduate School. Learn more about Micah at micahmwhite.com
---
Klemens von Klemperer Post Doctoral Fellow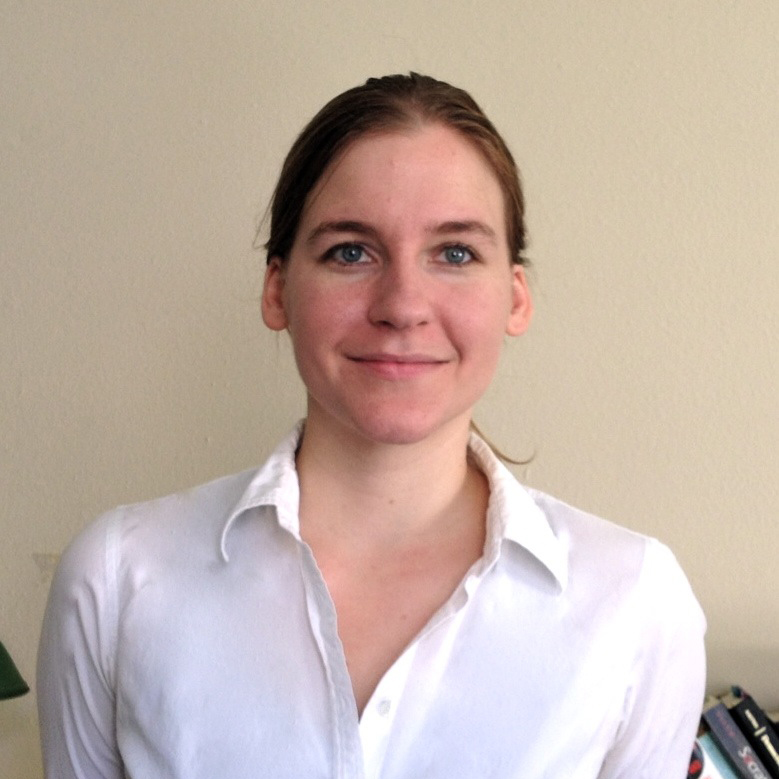 Libby Barringer
Klemens von Klemperer Post Doctoral Fellow
Libby Barringer received her doctorate in Political Science from UCLA in 2016. Her work brings ancient and modern political thought and literature into conversation for the sake of rethinking, and recovering, democratic ideas and practices. In particular, she is concerned with democratic politics as they emerge in extreme conditions of power and powerlessness. Her current manuscript project reflects this interest, centering on different political accounts of death as they are a part of political life, ancient and modern, and the capacities for these distinct accounts to enable or suppress democratic practices. She is also working on a second project, analyzing the politics of contemporary accounts of (super) heroism in dialogue with the political thought of Greek tragedy. In addition to her doctorate, she also holds an MSc in Political theory from the London School of Economics and Political Science, and a BA from The College of William and Mary in Government and Fine Arts.
---
Associate Fellows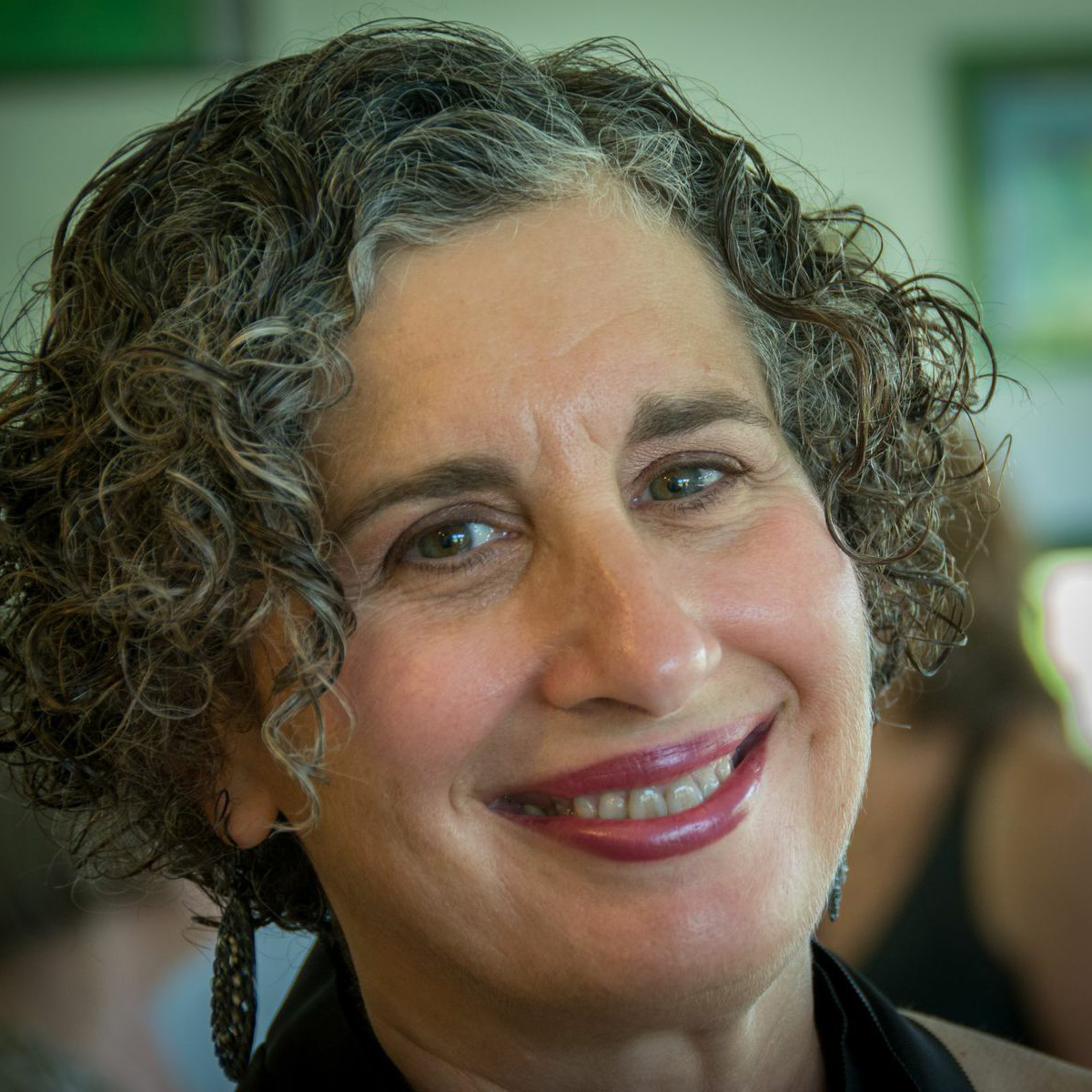 Aliza Becker
Associate Fellow
Aliza Becker is the Director of the
American Jewish Peace Archive
affiliated with the Hannah Arendt Center for Politics and Humanities at Bard Collge. The American Jewish Peace Archive is an oral history archive of interviews with American Jewish peace activists who have been involved in Jewishly identified organizations from 1967 through the present. The Archive also includes a selection of interviews with Israeli activists about their work with American Jews and currently holds over 250 interviews. Becker served as Executive Director of Brit Tzedek v'Shalom (the Jewish Alliance for Justice and Peace) and Special Projects Director at J Street. Aliza has degrees in History and Linguistics from the University of Wisconsin and the University of Illinois at Chicago.
---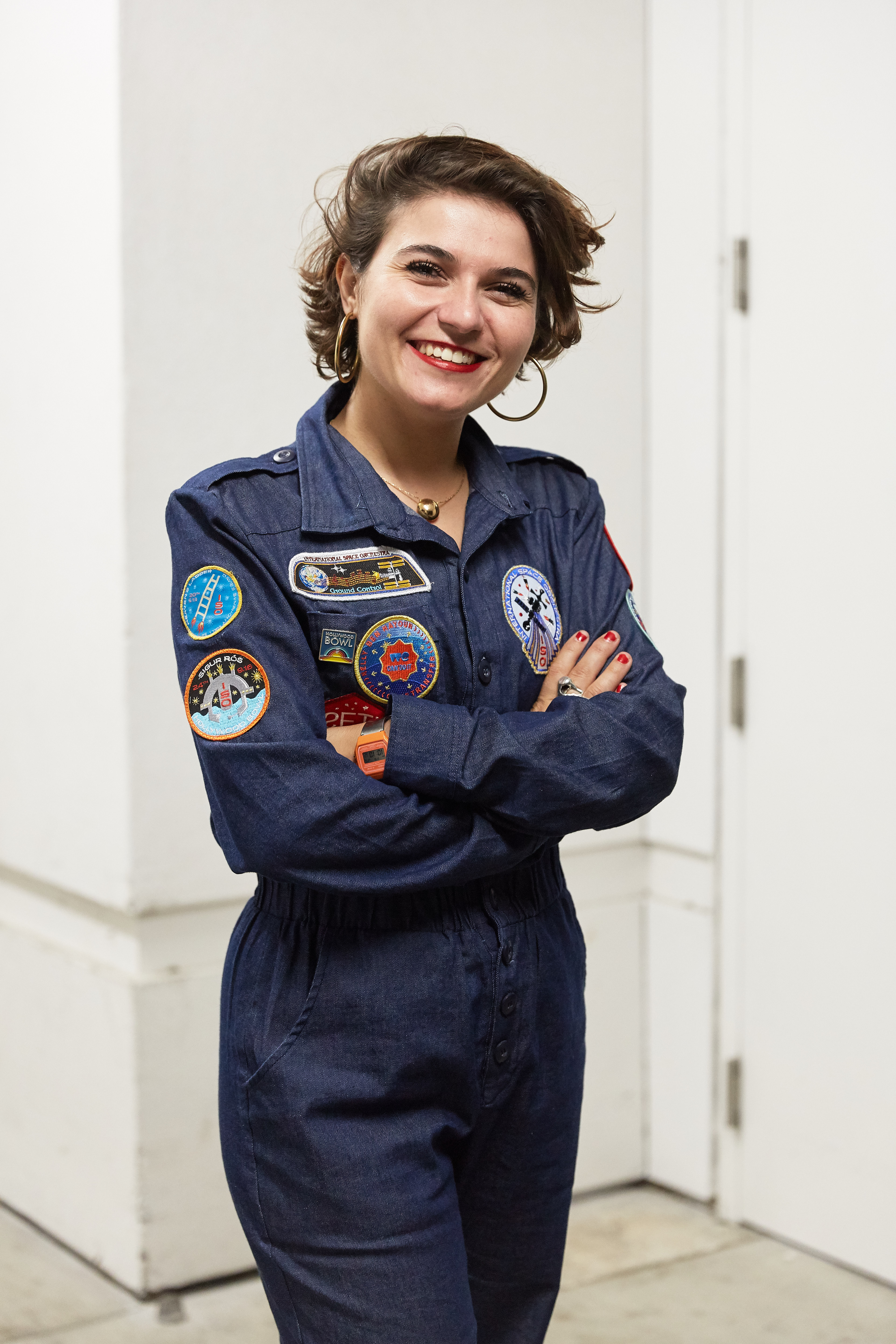 Nelly Ben Hayoun
Associate Fellow
Dr. Nelly Ben Hayoun is a designer of extreme experiences that aims to bring the sublime to life. Dubbed the "Willy Wonka of Design," Dr. Nelly Ben Hayoun is an award-winning French designer and filmmaker who creates multi-dimensional experiential projects at the intersection of science, theater, politics and Design. Wired awarded her their inaugural Innovation Fellowship in 2014, and Icon magazine recognized Dr. Ben Hayoun as one of the top 50 designers 'shaping the future' for her pioneering "total bombardment" design philosophy.
She is the founder and director of the International Space Orchestra the world's first orchestra of NASA space scientists and astronauts; and most recently she founded the University of the Underground, a subversive tuition free educative and cultural programme that is on course to create disorder in academia.
Her various roles include Chief of Experiences at WeTransfer, Designer of Experiences at the SETI (search for Extraterrestrial Intelligence) Institute, advisor to the United Nations Virtual Reality Labs, Research Director at Brooklyn based design Institute A/D/O and advisory board member at AIGA (American Institute for Graphic Arts).
---

Jeffery Jurgens
Associate Fellow
Jeffrey Jurgens received his Ph.D. in Anthropology from the University of Michigan, Ann Arbor. He is Fellow for Anthropology and Social Theory at the Bard Prison Initiative as well as Academic Co-Director of the Consortium for the Liberal Arts in Prison. His scholarly interests revolve around themes of migration, citizenship, youth culture, public memory, and the cultural politics of incarceration.
Expand
---
Hans Kern
Associate Fellow
Hans, an American German also from Munich, came to learn about sortition through Jonas and found that it in many ways satisfies his demand for more inclusive decision-making. Hans is a writer, illustrator and self-publisher of environmental manuals, including the [Re]cyclopaedia: global swarming toolbox of all the known strategies for [re]versing global warming and [re]pairing the planet. He believes deliberative sortition is the key to bringing ecologically prudent policy to the political sphere, from the local to the global scale. Hans graduated from Bard College in 2014.
---
Jonas Kunz
Associate Fellow
After finishing his primary education at a Steiner School close to Munich, Germany, Jonas attended Bard College, where he took classes in Ancient Greek, Economics, Philosophy and Politics. Jonas first heard about sortition from his good friend Luke Harrington, who in turn had heard about it from another trusted friend. Searching for a more meaningful democratic process, he quickly recognised: sortition warrants deeper investigation. Upon finishing his thesis for his B.A. in Political Studies on sortition, Jonas invited Hans to co-found B.I.R.D.S. in the Spring of 2018.
---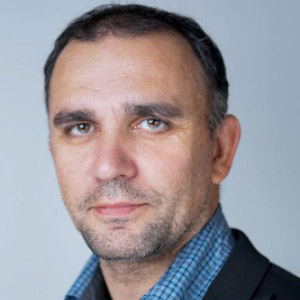 Artemy Magun
Associate Fellow
Artemy Magun is a Hannah Arendt Center Teaching Fellow and Visiting Professor in Political Studies at Bard College for fall 2017. He is a Professor at the Faculty of Liberal Arts and Sciences of St. Petersburg State University (Smolny College) where he teaches political theory and philosophy. Magun received his PhD in Political Science from the University of Michigan and also holds a doctorate in philosophy from the University of Strasbourg. In English, he is the author of Negative Revolution (2013), editor of Politics of the One (2013), and currently editor of the international journal Stasis. Magun has also written extensively for Telos, History of Political Thought, Continental Philosophy Review, and Theory and Event. At Bard, he will be teaching a course on "Russian Politics".
---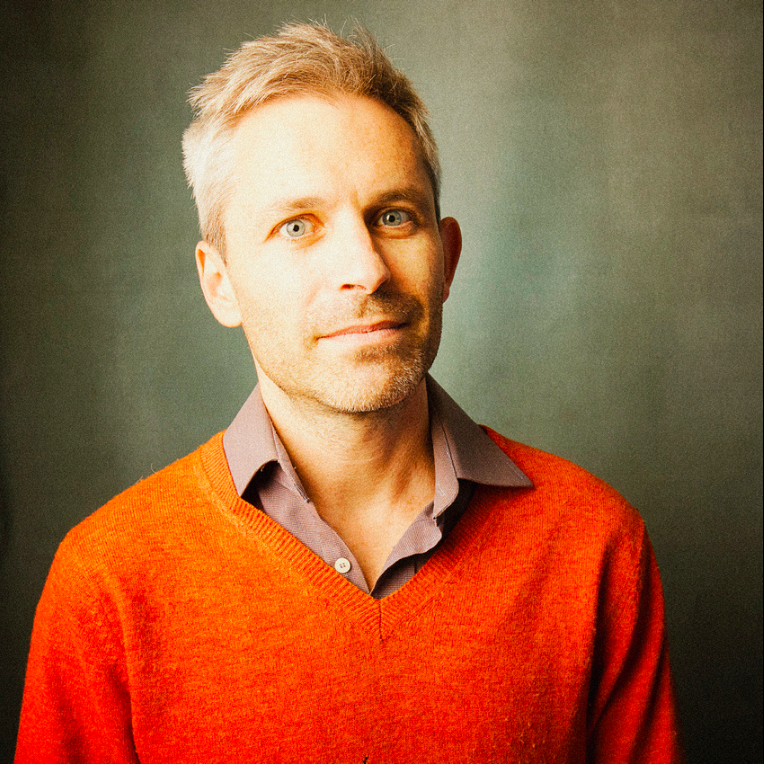 Shany Mor
Associate Fellow
Shany Mor received a DPhil from Oxford University. His research focuses on democracy and representation. He has taught political theory at Oxford and Brown. He writes and speaks frequently on Israeli and European politics, as well as on the future of parliamentary democracy. He is currently writing a book on representation in political theory as well as beginning a new research project on reviving and modernizing parliamentarism.
---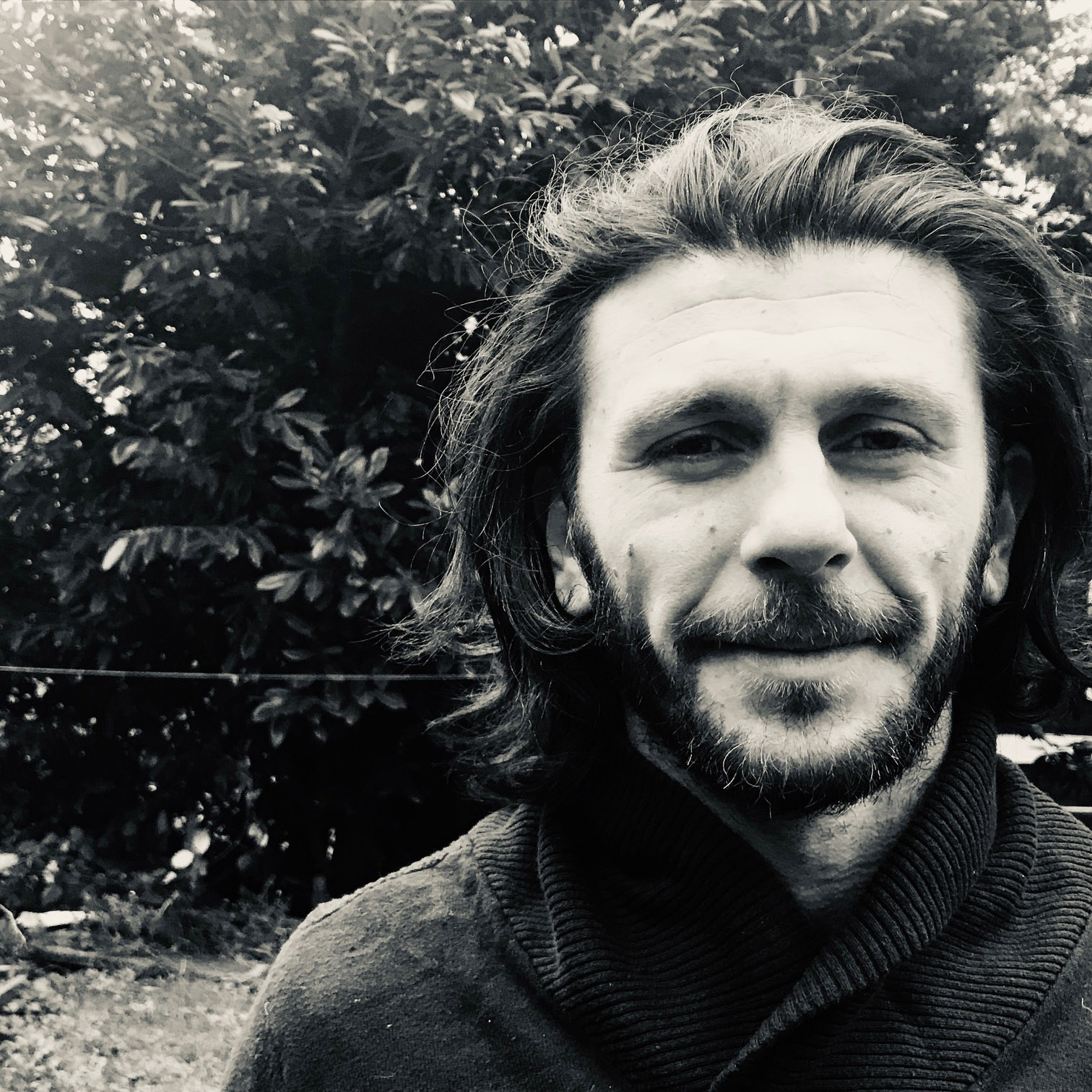 Nikita Nelin
Associate Fellow
Nikita Nelin (BA, Bard College; MFA, Brooklyn College) is a writer of fiction, creative nonfiction, and immersive journalism. His writing experiments with voice driven narrative in the intersection of memory and imagination, while often referencing the themes of his own emigration experience. His journalism subverts the objective-witness myth and explores ritual, ceremony, alternative community models, and the contemporary culture-at-large through "a perspective from the cultural fringe." He has written about Standing Rock, Burning Man, education towards individual agency, and socio-cultural sustainability in consumerist and branding practices. His early research focused on the "silenced generations;" Soviet writers and artists rejected by the communist party. He received the 2010 Sean O'Faolain Prize for short fiction, the 2011 Summer Literary Seminars Prize for nonfiction, and was a finalist for the 2017 Restless Books Immigrant Prize as well as at 2018 Dzanc Books Prize. He has taught independently and at Brooklyn College with special concentration in the Close-Reading Method. An expanded CV, work samples, as well as projects in development can be found at
nikitanelin.com
---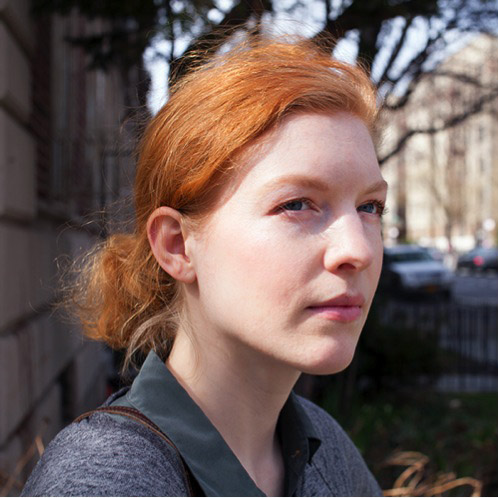 Jana Schmidt
Associate Fellow
Jana V. Schmidt (MA English, University of Pennsylvania; PhD Comparative Literature, SUNY Buffalo) began reading Hannah Arendt while writing on the question of political community in postwar Germany and its re-imagination through literature and visual art. Her research interests include 20th century American and German literature, poststructuralism and the question of the communal vis-a-vis the aesthetic,
Bildwissenschaften
(image studies), and theories of memory. She has recently published a book on Arendt's legacy as a thinker, Hannah
Arendt und die Folgen
(2018, Metzler Verlag), as well as an essay on reconciliation in Arendt and Ingeborg Bachmann
(Philosophy Today)
. At present, she is a lecturer of literary theory at California State University, Los Angeles while working on her next manuscript, a book of encounters between German-Jewish exiles to America and African American artists and political activists from the 1940s to Black Power. She was a Postdoctoral Fellow at the Arendt Center in 2016/7 and taught at Bard as a Visiting Assistant Professor in the Humanities in 2017.
---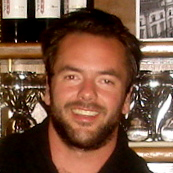 Charles Snyder
Associate Fellow
Charles Snyder
studied philosophy at the New School for Social Research (PhD, 2014). His current writing addresses the relation between philosophy and political life in ancient Greek and Roman philosophy, with particular interest in the philosophical schools of the Hellenistic period.
Expand
---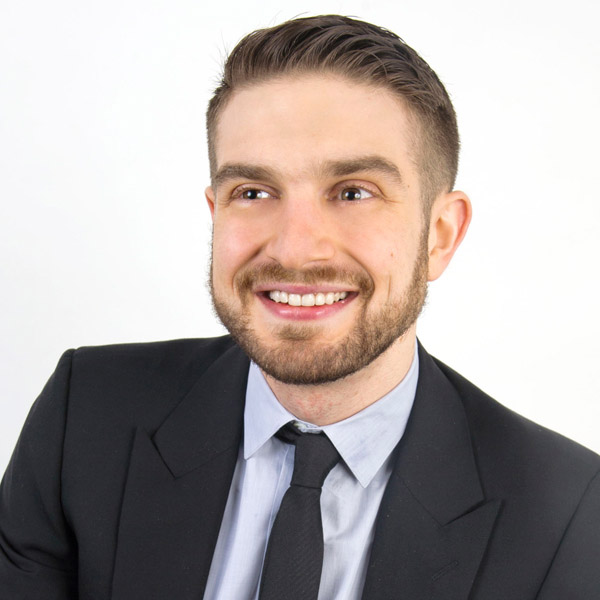 Alexander Soros
Associate Fellow
Alexander Soros is a doctoral candidate in the history department of the University of California at Berkeley. In 2012, he established the Alexander Soros Foundation, which supports human rights, social justice, and educational causes.
Expand
---

Ian Storey
Associate Fellow
Ian Storey is co-editor with Roger Berkowitz of
Archives of Thinking
, and author of the forthcoming
Hungers on Sugar Hill: Hannah Arendt, the New York Poets, and the Remaking of Metropolis
, which examines postwar changes in the urban politics of race, class, and representation through the lens of Arendt's first experiences of the United States. He also produces contemporary adaptations of German theater, including
Rise and Fall of the City of Mahagonny
,
Antigone des Sophokles
, and
St. Joan of the Stockyards.
Having received his Ph.D. in Political Science from the University of Chicago, Storey's work centers on urban politics, the politics of aesthetics, and democratic theory.
---
Visiting Scholar Fellows
Letizia Konderak
Visiting Scholar
Bio Coming Soon!
---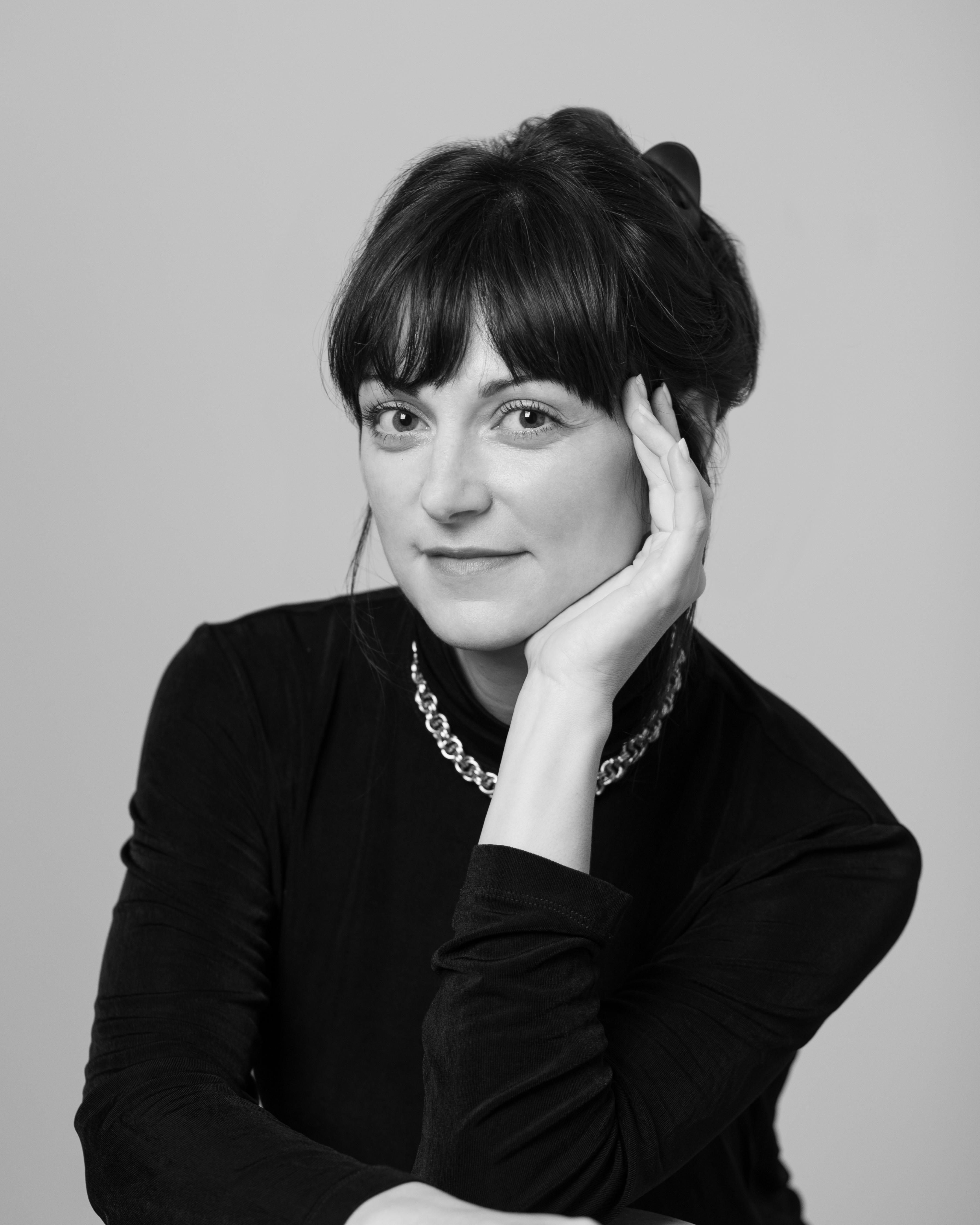 Jana Marlene Mader
Visiting Scholar
Jana Marlene Mader is a Ph.D. candidate at LMU Munich and a scholarship holder of the Friedrich Ebert Foundation. Her dissertation focuses on national narratives in German and North American literature of the enlightenment and postmodernity. From 2014 until 2018, she was a Lecturer in the German Department at the University of North Carolina. In 2017, her debut novel "Wir alles, wir nichts " was published by Qantor. At the public library in Hannover, Germany, close to Hannah Arendt's birth house, a new permanent exhibition opens in October 2018 portraying Hannah Arendt's life. Jana Marlene Mader developed the concept for it.
---
Lea Schwab
Visiting Scholar
Lea Schwab studied law at the University of Zurich (MLaw, 2018). She is a doctoral candidate at the University of Zurich and an Assistant to Prof. Dr. rer. publ. Andreas Kley, holder of the chair of public law, constitutional history and political and legal philosophy at the Institute of Law of the University of Zurich. She is currently working on the concept of evil and law in Hannah Arendt's thinking as well as the features of Hannah Arendt's language.
---
Yun Yu
Visiting Scholar
YunYu is an Assistant Professor at the School of Humanities and International Education, Zhejiang University of Science and Technology where she is committed to teaching Chinese students literature and Aesthetics, and teaching foreign students chinese whom come from all over of the world. YunYu received her B.S.E degree in Confucius University, China in 1996. She received her M.Sc. degree in 2003 and a Ph.D. in 2007, both in Fudan University, China. In 2009, she received 151 Talents Project of Zhejiang Province award. In 2014,she received Philosophy and Social Sciences Planning in Zhejiang Province Grant. And, in 2015, she received Excellent Youth Teacher of Zhejiang University of Science and Technology award .
---