Hannah Arendt Center 2021–2022 Senior Fellows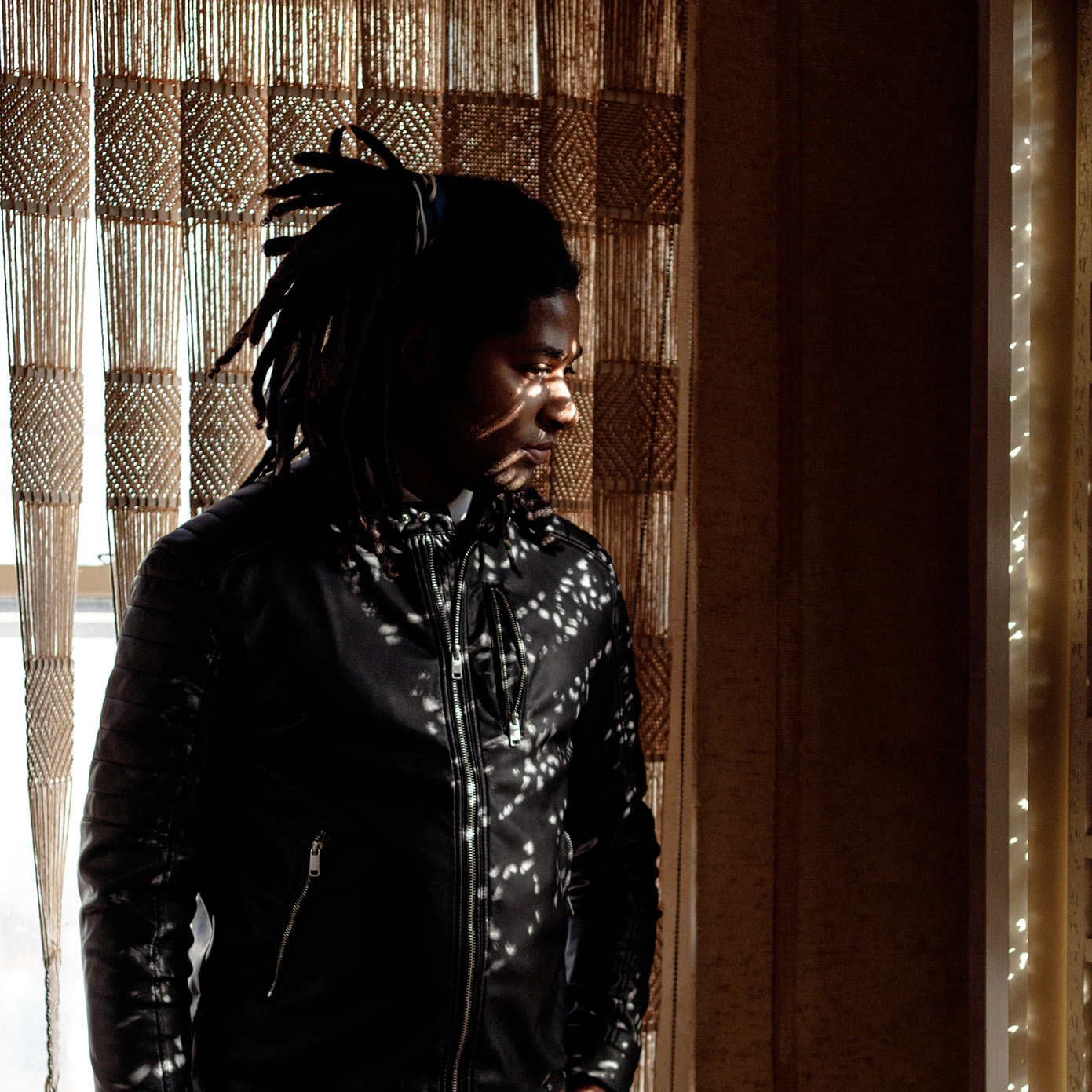 Kenyon Victor Adams
Senior Fellow
Kenyon Victor Adams is a multidisciplinary artist and curator. His recent work explores the notion of fractured epistemologies, and seeks to reclaim or expand various ways of knowing through integrative artistic practices. Kenyon has contributed art and thought leadership at Yale School of Drama, Yale ISM Poetry Conference, Live IdeasFestival, the Langston Hughes Project, the National Arts Policy Roundtable, and the Hannah Arendt Center at Bard College. He studied Religion & Literature at Yale Divinity School, and Theology of Contemporary Performance at the Yale Institute of Sacred Music.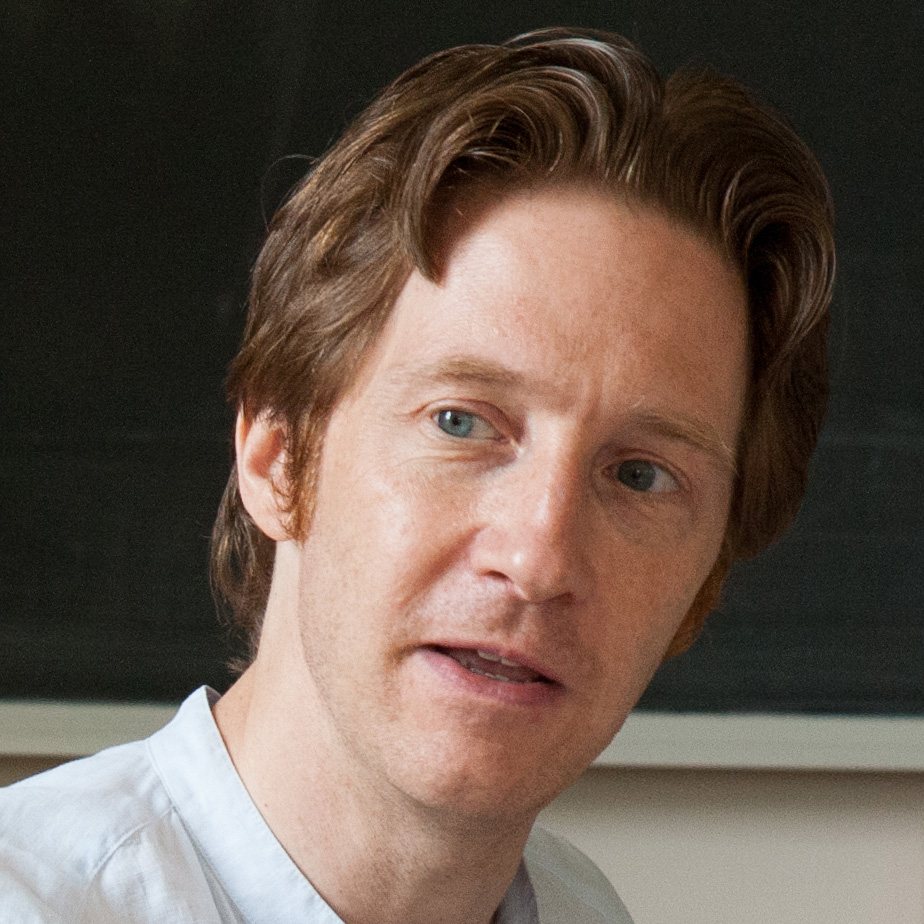 Thomas Bartscherer
Senior Fellow

Thomas Bartscherer
is the Peter Sourian Senior Lecturer in the Humanities at Bard College. He writes on the intersection of literature and philosophy, with a particular focus on tragic drama, aesthetics, and performance. He also writes on contemporary art, new media technology, and the history and practice of liberal education. He is co-editor of
Erotikon: Essays on Eros Ancient and Modern
and
Switching Codes: Thinking Through Digital Technology in the Humanities and the Arts
, both from the University of Chicago Press, and he is currently editing, with Wout Cornelissen,
The Life of the Mind
for the critical edition of the works of Hannah Arendt. He is a research associate with the Institut des Textes et Manuscrits Modernes in Paris and has held research fellowships at the École Normale Supérieure and the University of Heidelberg. He has a BA from the University of Pennsylvania and PhD from the University of Chicago.
https://thomasbartscherer.wordpress.com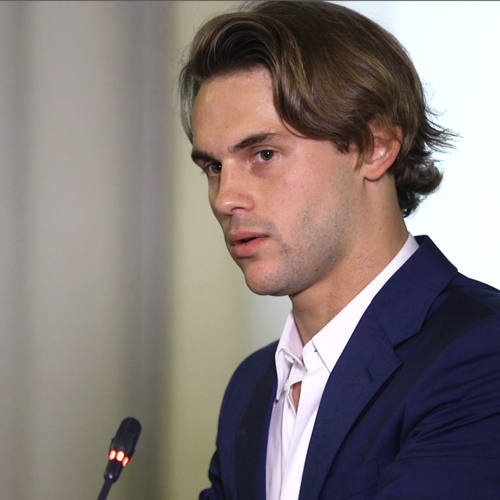 Jacob Burda
Senior Fellow

Jacob Burda wrote his doctoral thesis on the conception of infinity in early German Romanticism at Oxford University. His thesis was translated into German and published with Metzler,
here
. He has lectured on German literature and philosophy at UCLA, and is particularly interested in cultural history, phenomenology (especially Heidegger) and the philosophy of physics. He is the co-founder of the Alpine Fellowship, an annual symposium centered around aesthetics and ideas.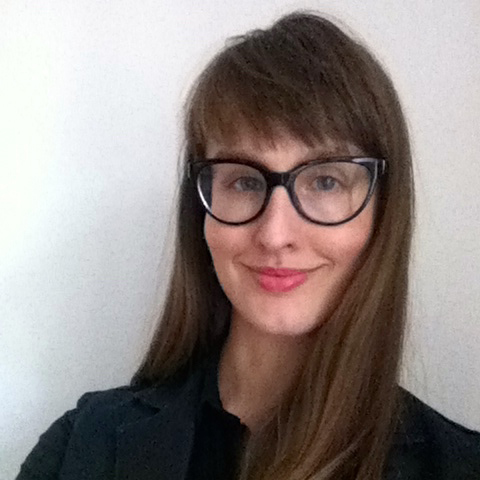 Samantha Hill
Senior Fellow

Samantha Rose Hill is the author of
Hannah Arendt
(Reaktion, 2021) and
Hannah Arendt's Poems
forthcoming from Liveright. She is a senior fellow at the Hannah Arendt Center for Politics and Humanities and associate faculty at the Brooklyn Institute for Social Research. You can find her work in the Los Angeles Review of Books, Aeon, LitHub, OpenDemocracy, Public Seminar, Contemporary Political Theory, and Theory and Event.
www.samantharosehill.com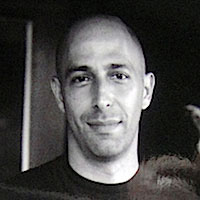 Wyatt Mason
Senior Fellow
Wyatt Mason is a contributing writer for The New York Times Magazine and a contributing editor of Harper's Magazine. His work also appears in The New York Review of Books, GQ, The London Review of Books and The New Yorker. Modern Library publishes his translations of the complete works of Arthur Rimbaud, Rimbaud Complete and I Promise to be Good. A 2003-2004 fellow of the Cullman Center for Scholars and Writers at the New York Public Library, he received the 2005 Nona Balakian Citation from the National Book Critics Circle and, in 2006, a National Magazine Award. He has served as a consulting editor at large for the Margellos World Republic of Letters of Yale University Press, an imprint devoted to world literature in translation, and has taught non-fiction writing in the MFA program of Bennington College. He was named a Senior Fellow of the Hannah Arendt Center in 2010.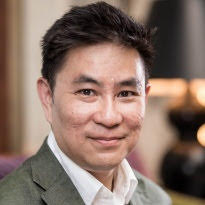 John Pang
Senior Fellow
John Pang has worked on policy and strategy in government, business and civil society across East Asia. He has held senior fellowships at Columbia University, NYU Stern and the Rajaratnam School of International Studies, Singapore, where he was a lead member of the Center for Multilateralism Studies. As director of a leading investment bank in Southeast Asia, he founded a research institute and later a council of business leaders to support regional economic integration. As a strategy consultant, and later as a senior member of an intelligence-led risk and strategy advisory firm, he advised decision makers in telecommunications and aviation, energy, infrastructure, tourism and financial services. He has also helped advance reform and regional integration by working directly with cabinet-level government leaders in Indonesia, Malaysia, Thailand, Japan and Myanmar, including as special policy advisor to the Minister of Education, Malaysia, where he led key projects on schools reform, and in the Prime Minister's Office, where he assisted with communications and track II diplomacy. He has supported private/public sector coordination in major connectivity and investment projects such as China's Belt and Road project and worked on the design of special economic zones in Malaysia and Indonesia. He chaired the Global Agenda Council for Southeast Asia of the World Economic Forum and served on the global board of Open Society Foundations. He holds bachelor's and master's degrees in philosophy and economics from the London School of Economics, and did research in philosophy and religion at Stanford University. He is interested in framing the political theology of international relations discourse, especially as it applies to China, East Asia and the question of global order.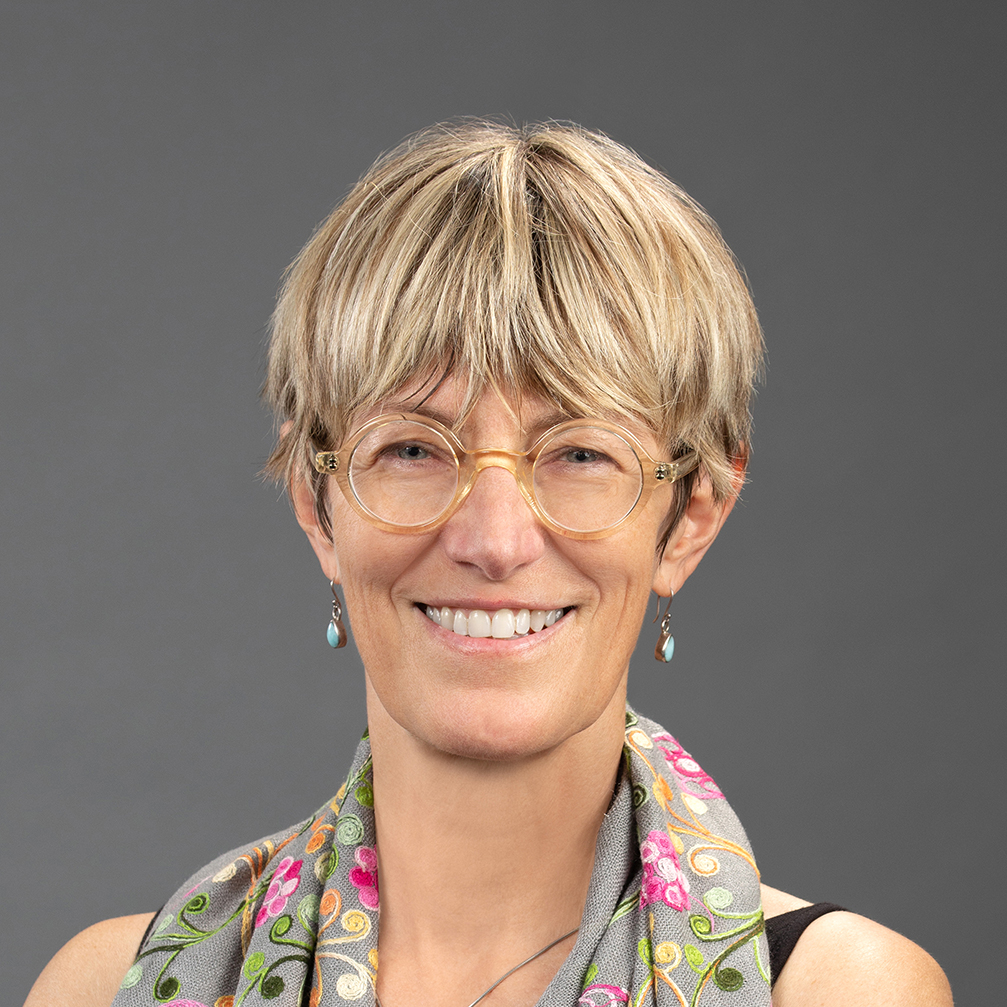 Allison Stanger
Senior Fellow
Allison Stanger is the Russell Leng '60 Professor of International Politics and Economics at Middlebury College, Technology and Human Values Senior Fellow at Harvard University's Edmund J. Safra Center for Ethics, New America Cybersecurity Fellow, and an External Professor at the Santa Fe Institute. She is the author of Whistleblowers: Honesty in America from Washington to Trump and One Nation Under Contract: The Outsourcing of American Power and the Future of Foreign Policy, both with Yale University Press. She is working on a new book tentatively titled Consumers vs. Citizens: Social Inequality and Democracy's Public Square in a Big Data World. Stanger's writing has appeared in Foreign Affairs, Foreign Policy, Financial Times, International Herald Tribune, New York Times, USA Today, and the Washington Post, and she has testified before the Commission on Wartime Contracting, the Senate Budget Committee, the Congressional Oversight Panel, the Senate HELP Committee, and the House Committee on Government Oversight and Reform. She is a member of the Council on Foreign Relations and received her Ph.D. in Political Science from Harvard University. In 2021, Stanger was named Senior Advisor of the Hannah Arendt Humanities Network.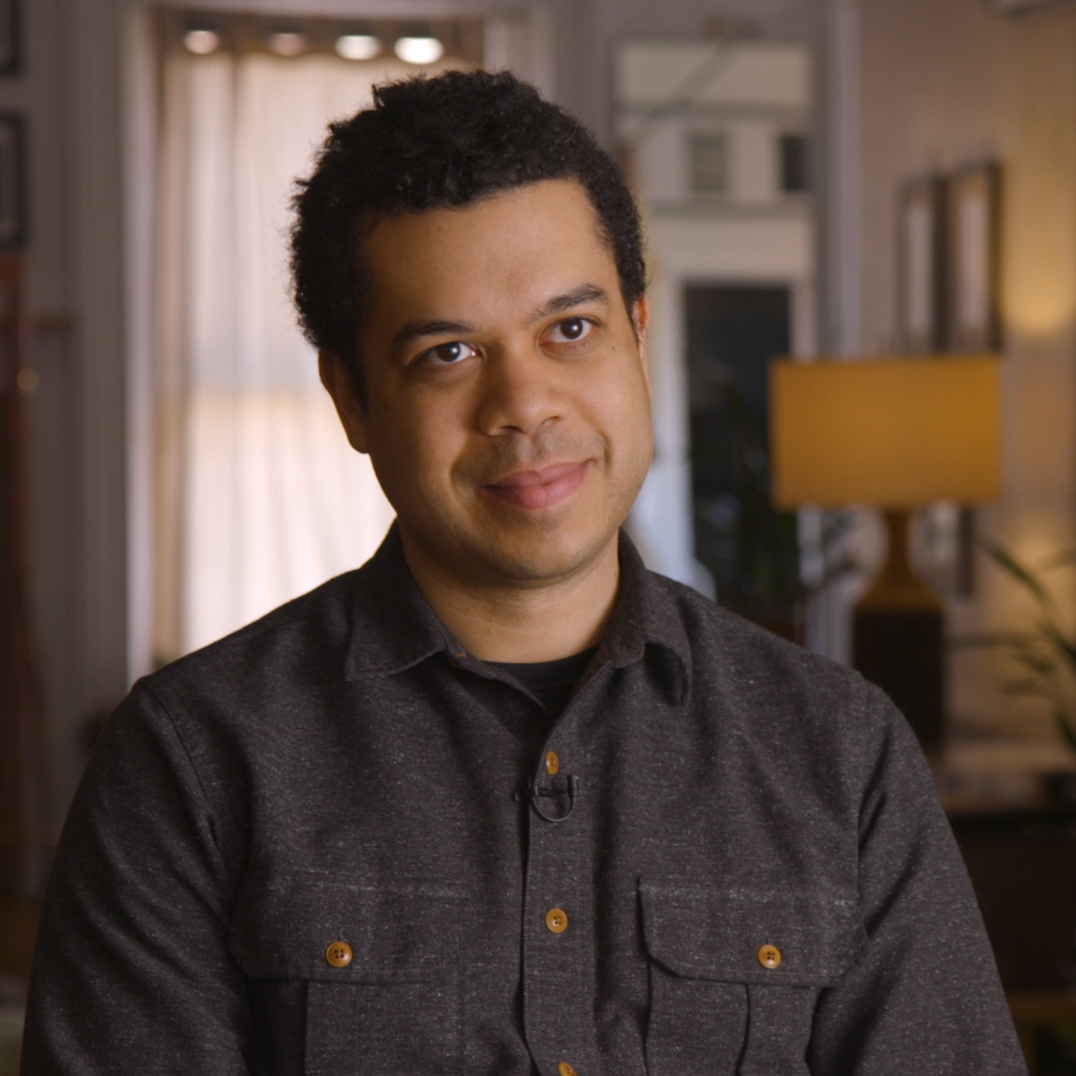 Micah White
Senior Fellow

MICAH WHITE, PhD is a lifelong activist who co-created Occupy Wall Street, a global social movement that spread to 82 countries, while an editor of Adbusters magazine. White has been profiled by NPR's Morning Edition, The New Yorker, The Guardian and Esquire has named him one of the most influential young thinkers alive today. Micah's book, The End of Protest: A New Playbook for Revolution, was published by Knopf Canada and has been translated into Greek and German. A sought after activist speaker and educator, Micah has delivered numerous lectures at prestigious universities, cultural festivals and private events in Australia, Brazil, Canada, Denmark, Italy, Indonesia, the Netherlands and beyond. Micah is the co-founder of Activist Graduate School, an online school for activists. The first Activist Graduate School course was taught and filmed at the Hannah Arendt Center at Bard. Learn more about Micah at
micahmwhite.com
Hannah Arendt Center 2021–2022 National Endowment for the Humanities/Hannah Arendt Center Distinguished Visiting Fellow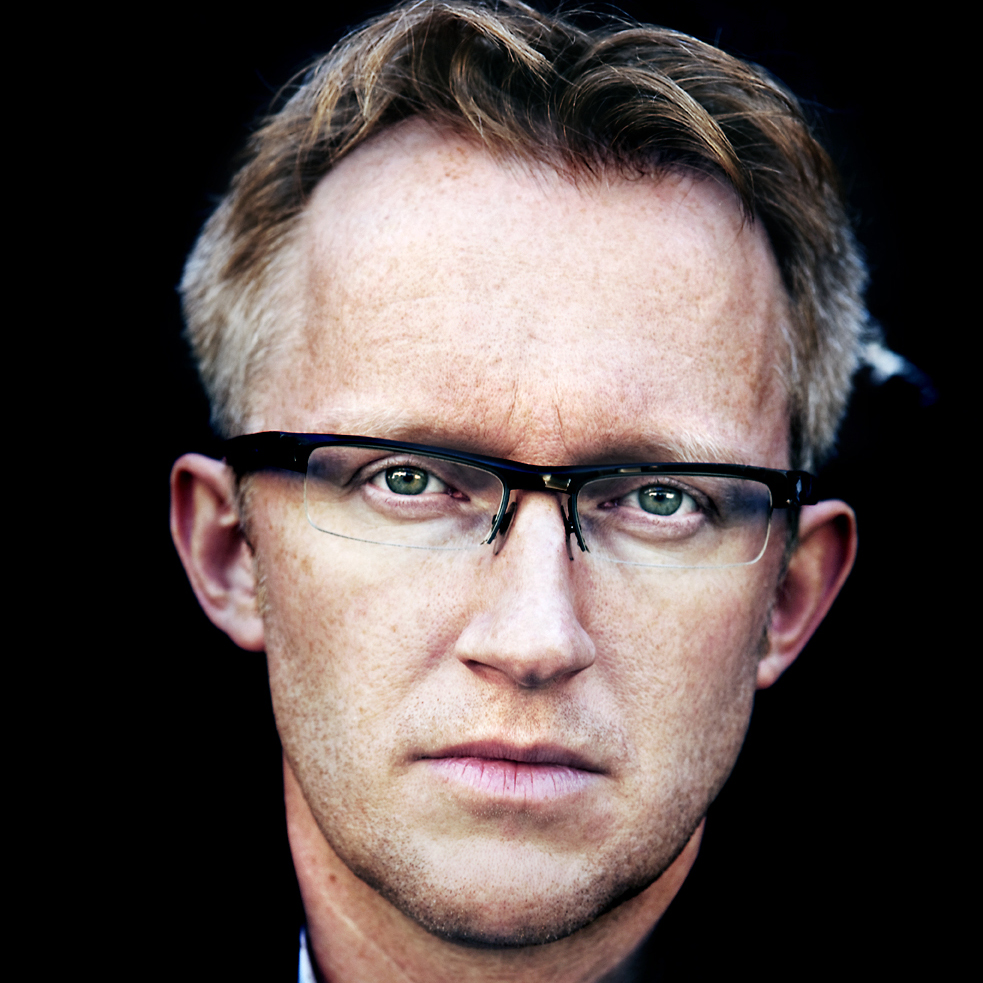 David van Reybrouck
National Endowment for the Humanities/Hannah Arendt Center Distinguished Visiting Fellow
David Van Reybrouck is considered 'one of the leading intellectuals in Europe' (Der Tagesspiegel) and is a pioneering advocate of participatory democracy. He founded the G1000 Citizens' Summit, and his work has led to trials in deliberative democracy throughout Europe. His book Against Elections: The Case for Democracy was translated in over twenty languages and received endorsements from Kofi Annan, J.M. Coetzee and Karen Armstrong. He is also one of the most highly regarded literary and political writers of his generation, whose most recent book, Congo: The Epic History of a People, won 19 prizes, sold over 500,000 copies and has been translated into a dozen languages. It was described as a 'masterpiece' by the Independent and 'magnificent' by The New York Times. David studied at the Universities of Leuven and Cambridge. He holds a Ph.D from the University of Leiden and an honorary doctorate from the Université St Louis in Brussels.

Hannah Arendt Center 2021–2022 Associate Fellows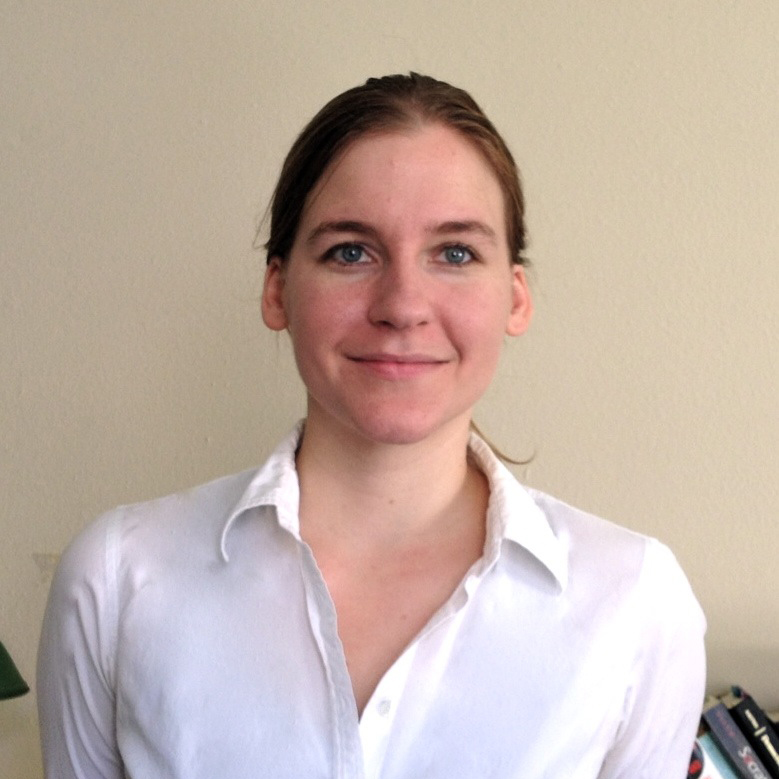 Libby Barringer
Associate Fellow
Libby Barringer received her doctorate in Political Science from UCLA in 2016. Her work brings ancient and modern political thought and literature into conversation for the sake of rethinking, and recovering, democratic ideas and practices. In particular, she is concerned with democratic politics as they emerge in extreme conditions of power and powerlessness. Her current manuscript project reflects this interest, centering on different political accounts of death as they are a part of political life, ancient and modern, and the capacities for these distinct accounts to enable or suppress democratic practices. She is also working on a second project, analyzing the politics of contemporary accounts of (super) heroism in dialogue with the political thought of Greek tragedy. In addition to her doctorate, she also holds an MSc in Political theory from the London School of Economics and Political Science, and a BA from The College of William and Mary in Government and Fine Arts.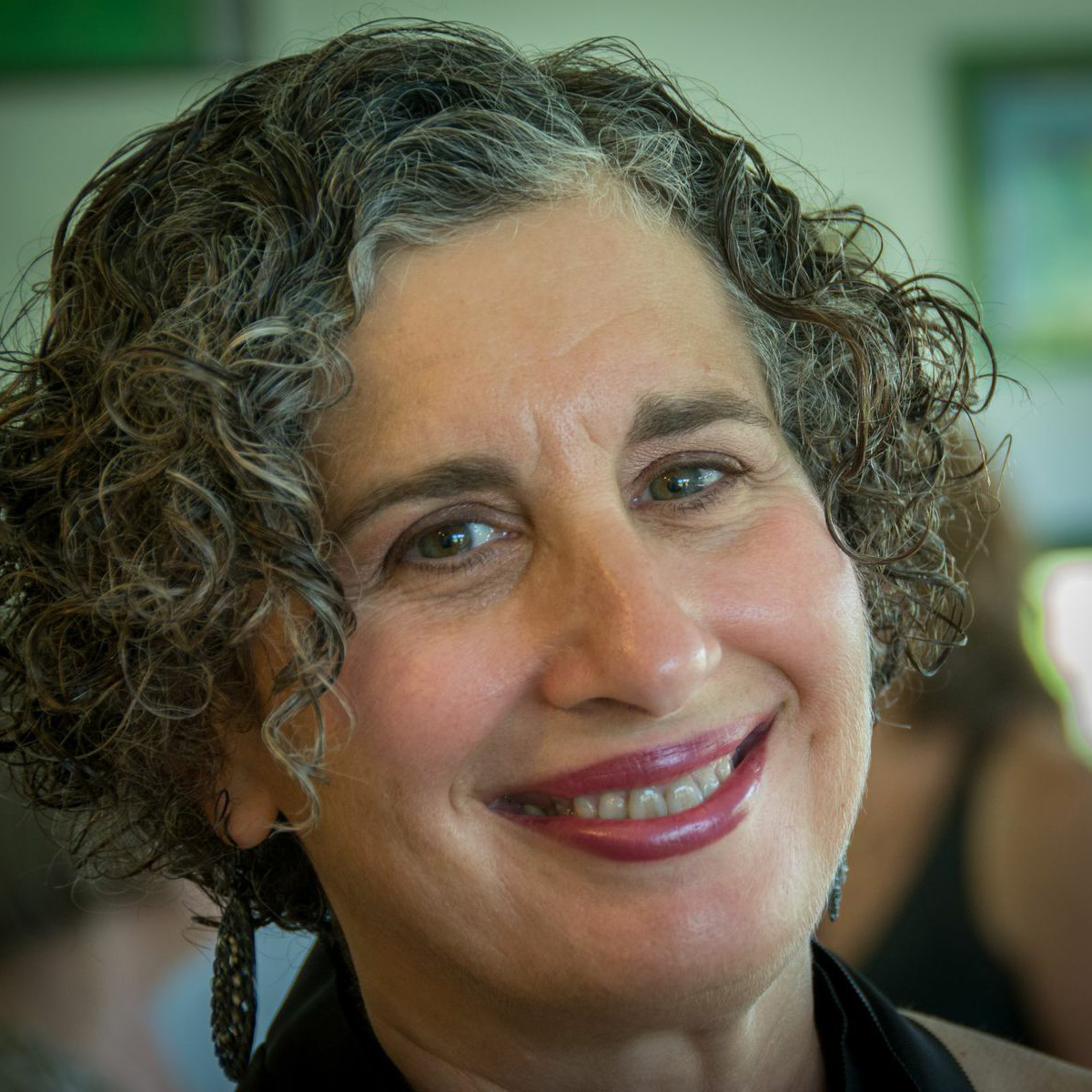 Aliza Becker
Associate Fellow

Aliza Becker is the Director of the
American Jewish Peace Archive
and
Meanings of October 27th
, oral history projects affiliated with the Hannah Arendt Center for Politics and Humanities at Bard College. The American Jewish Peace Archive is an oral history archive of interviews with American Jewish peace activists who had been involved in Jewishly identified organizations from 1967 through 2017. The Meanings of October 27th documents the life histories and reflections on the 2018 deadly synagogue shooting of diverse Jewish and non-Jewish Pittsburghers. Becker has degrees in History and Linguistics from the University of Wisconsin and the University of Illinois at Chicago.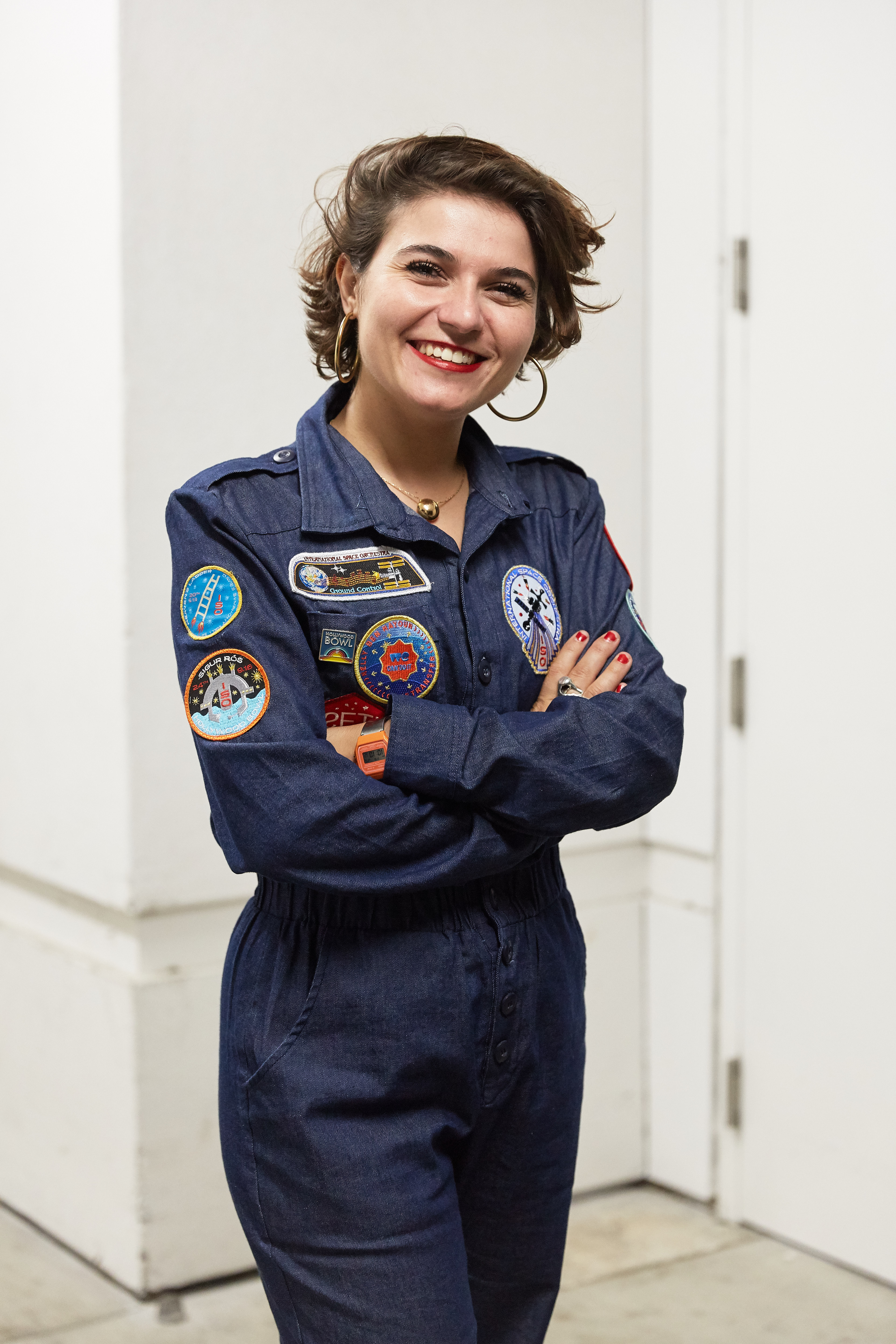 Nelly Ben Hayoun
Associate Fellow
Dr. Nelly Ben Hayoun is a designer of extreme experiences that aims to bring the sublime to life. Dubbed the "Willy Wonka of Design," Dr. Nelly Ben Hayoun is an award-winning French designer and filmmaker who creates multi-dimensional experiential projects at the intersection of science, theater, politics and Design. Wired awarded her their inaugural Innovation Fellowship in 2014, and Icon magazine recognized Dr. Ben Hayoun as one of the top 50 designers 'shaping the future' for her pioneering "total bombardment" design philosophy.


Jeffery Jurgens
Associate Fellow
Jeffrey Jurgens received his Ph.D. in Anthropology from the University of Michigan, Ann Arbor. He is Fellow for Anthropology and Social Theory at the Bard Prison Initiative as well as Academic Co-Director of the Consortium for the Liberal Arts in Prison. His scholarly interests revolve around themes of migration, citizenship, youth culture, public memory, and the cultural politics of incarceration.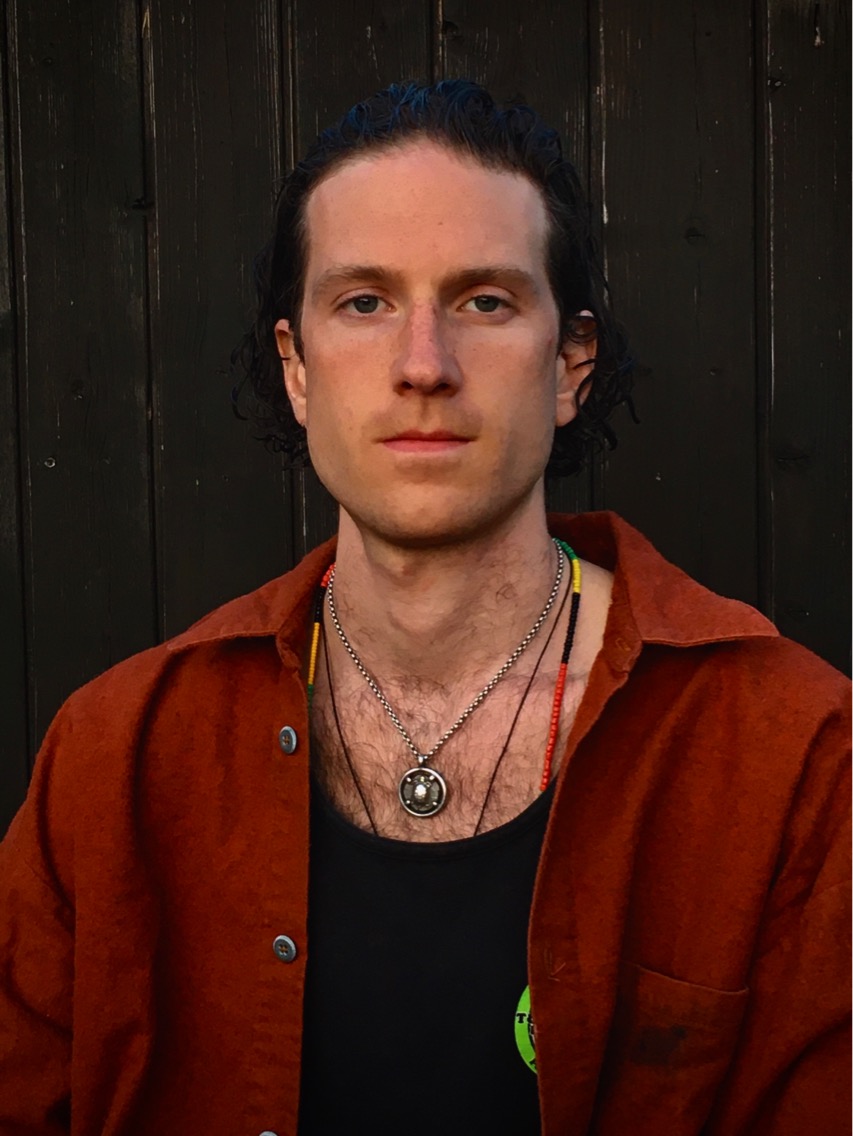 Hans Kern
Associate Fellow
Hans, an American German also from Munich, came to learn about sortition through Jonas and found that it in many ways satisfies his demand for more inclusive decision-making. Hans is a writer, illustrator and self-publisher of environmental manuals, including the [Re]cyclopaedia: global swarming toolbox of all the known strategies for [re]versing global warming and [re]pairing the planet. He believes deliberative sortition is the key to bringing ecologically prudent policy to the political sphere, from the local to the global scale. Hans graduated from Bard College in 2014.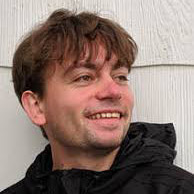 Jonas Kunz
Associate Fellow
After finishing his primary education at a Steiner School close to Munich, Germany, Jonas attended Bard College, where he took classes in Ancient Greek, Economics, Philosophy and Politics. Jonas first heard about sortition from his good friend Luke Harrington, who in turn had heard about it from another trusted friend. Searching for a more meaningful democratic process, he quickly recognised: sortition warrants deeper investigation. Upon finishing his thesis for his B.A. in Political Studies on sortition, Jonas invited Hans to co-found B.I.R.D.S. in the Spring of 2018.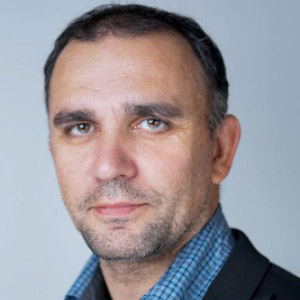 Artemy Magun
Associate Fellow
Artemy Magun is a Hannah Arendt Center Teaching Fellow and Visiting Professor in Political Studies at Bard College for fall 2017. He is a Professor at the Faculty of Liberal Arts and Sciences of St. Petersburg State University (Smolny College) where he teaches political theory and philosophy. Magun received his PhD in Political Science from the University of Michigan and also holds a doctorate in philosophy from the University of Strasbourg. In English, he is the author of Negative Revolution (2013), editor of Politics of the One (2013), and currently editor of the international journal Stasis. Magun has also written extensively for Telos, History of Political Thought, Continental Philosophy Review, and Theory and Event. At Bard, he will be teaching a course on "Russian Politics".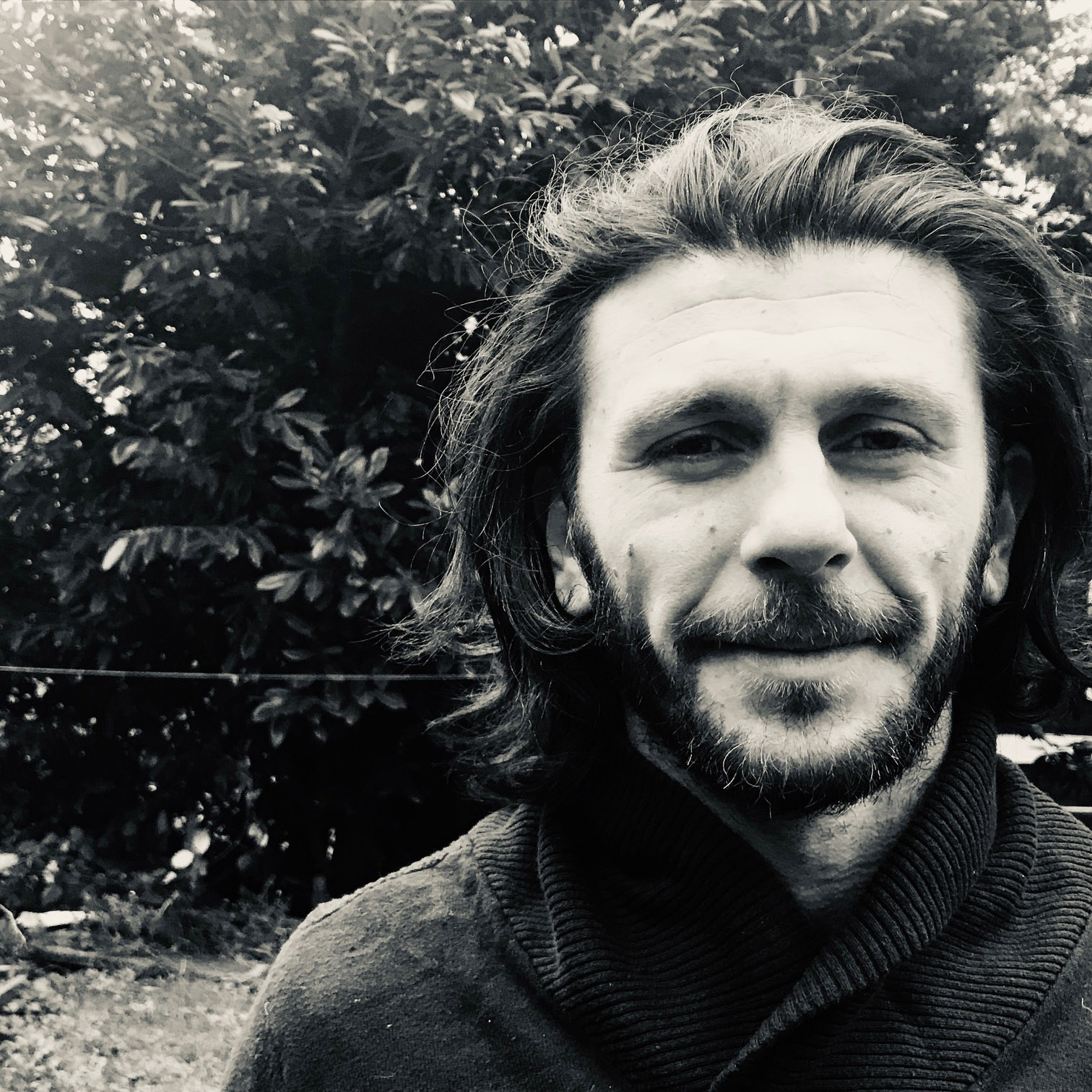 Nikita Nelin
Associate Fellow

Nikita Nelin (BA, Bard College; MFA, Brooklyn College) is a writer of fiction, creative nonfiction, and immersive journalism. His writing experiments with voice driven narrative in the intersection of memory and imagination, while often referencing the themes of his own emigration experience. His journalism subverts the objective-witness myth and explores ritual, ceremony, alternative community models, and the contemporary culture-at-large through "a perspective from the cultural fringe." He has written about Standing Rock, Burning Man, education towards individual agency, and socio-cultural sustainability in consumerist and branding practices. His early research focused on the "silenced generations;" Soviet writers and artists rejected by the communist party. He received the 2010 Sean O'Faolain Prize for short fiction, the 2011 Summer Literary Seminars Prize for nonfiction, and was a finalist for the 2017 Restless Books Immigrant Prize as well as at 2018 Dzanc Books Prize. He has taught independently and at Brooklyn College with special concentration in the Close-Reading Method. An expanded CV, work samples, as well as projects in development can be found at
nikitanelin.com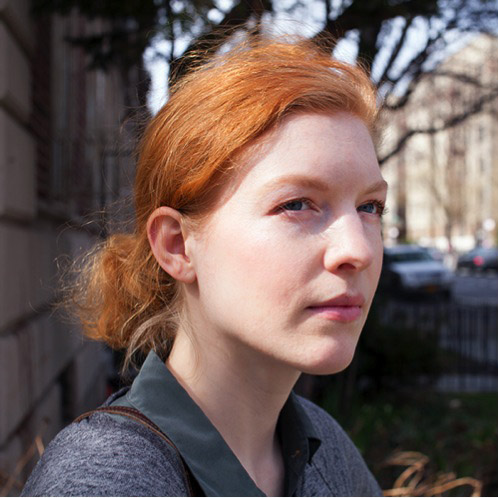 Jana Schmidt
Associate Fellow
Jana V. Schmidt (MA English, University of Pennsylvania; PhD Comparative Literature, SUNY Buffalo) began reading Hannah Arendt while writing on the question of political community in postwar Germany and its re-imagination through literature and visual art. Her research interests include 20th century American and German literature, poststructuralism and the question of the communal vis-a-vis the aesthetic, Bildwissenschaften (image studies), and theories of memory. She has recently published a book on Arendt's legacy as a thinker, Hannah Arendt und die Folgen (2018, Metzler Verlag), as well as an essay on reconciliation in Arendt and Ingeborg Bachmann (Philosophy Today). At present, she is a lecturer of literary theory at California State University, Los Angeles while working on her next manuscript, a book of encounters between German-Jewish exiles to America and African American artists and political activists from the 1940s to Black Power. She was a Postdoctoral Fellow at the Arendt Center in 2016/7 and taught at Bard as a Visiting Assistant Professor in the Humanities in 2017.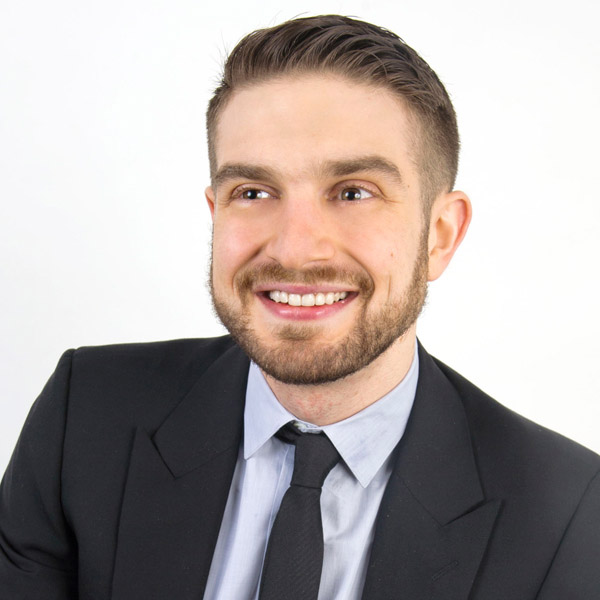 Alexander Soros
Associate Fellow
Alexander Soros is a doctoral candidate in the history department of the University of California at Berkeley. In 2012, he established the Alexander Soros Foundation, which supports human rights, social justice, and educational causes.


Ian Storey
Associate Fellow
Ian Storey is co-editor with Roger Berkowitz of Archives of Thinking, and author of the forthcoming Hungers on Sugar Hill: Hannah Arendt, the New York Poets, and the Remaking of Metropolis, which examines postwar changes in the urban politics of race, class, and representation through the lens of Arendt's first experiences of the United States. He also produces contemporary adaptations of German theater, including Rise and Fall of the City of Mahagonny, Antigone des Sophokles, and St. Joan of the Stockyards. Having received his Ph.D. in Political Science from the University of Chicago, Storey's work centers on urban politics, the politics of aesthetics, and democratic theory.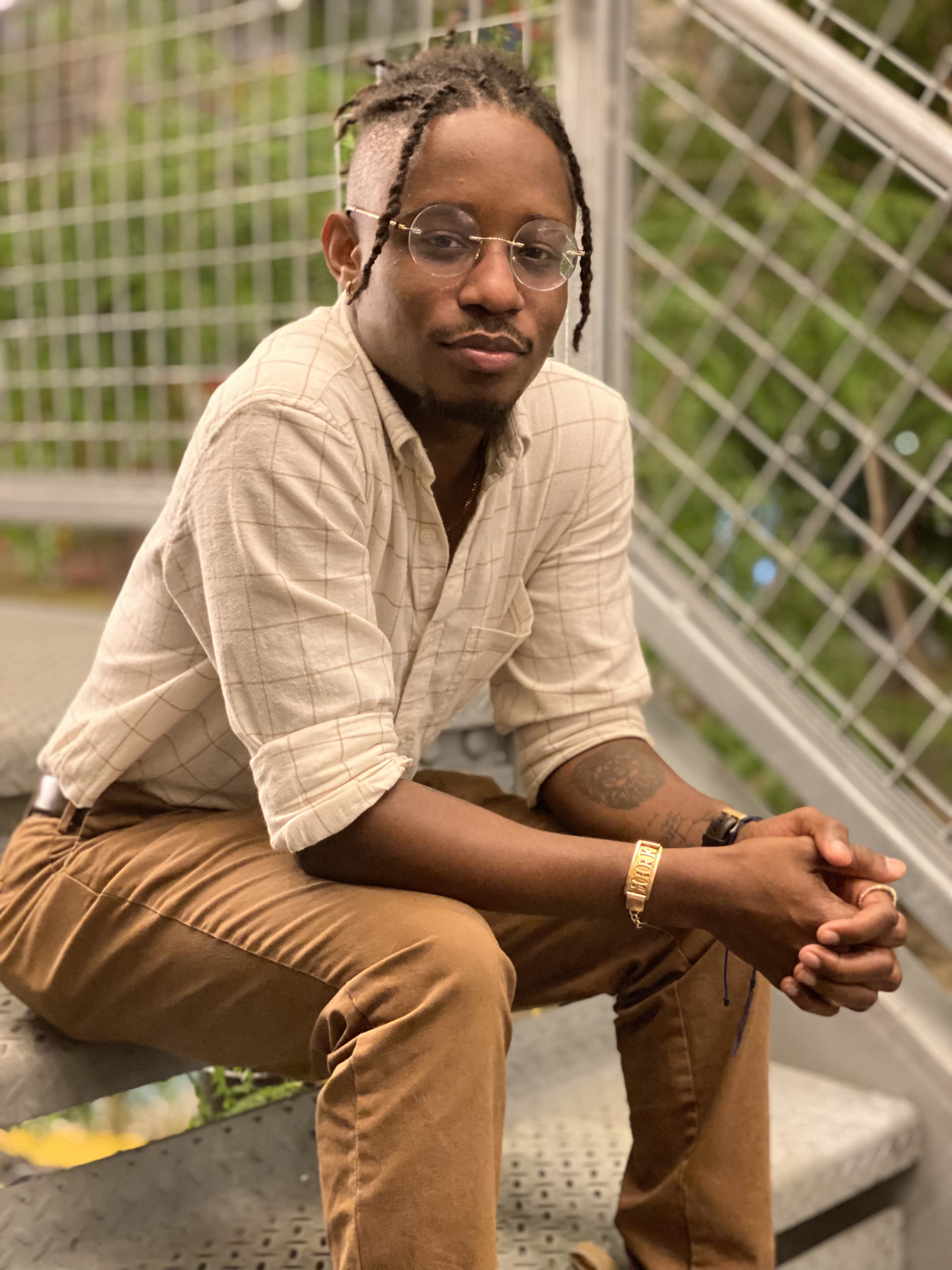 Mark Williams Jr.
Associate Fellow
Mark Williams Jr. is a public health educator and program manager in the Department of Neurology at the Columbia University Irving Medical Center, where he develops and tests community-based behavioral interventions for African American populations in NIH-funded randomized control trials. He is also a fellow at the Hannah Arendt Center for Politics and the Humanities at Bard College, and is the former Director of Access, Equity, and Inclusion Programs at Bard High School Early College Manhattan, where he designed and taught social and behavioral sciences courses for high school and college students. His research focuses on the pragmatics of harm reduction and community-based participatory research to address health disparities in urban environments, the bioethics of emerging concepts and technologies in the biomedical sciences, and the relationship between public health, aesthetic philosophy, and critical theory in health communications. He is an award-winning teacher and student mentor having most recently been recognized in 2020 with the Outstanding Educator Award from the University of Chicago, for his commitment to careful educational instruction and student development both inside and outside of the classroom. He graduated from Bard College with a degree in Anthropology and Global Public Health and is currently a M.S. candidate in Community Health Education at Teachers College, Columbia University.

Hannah Arendt Center 2021–2022 Visiting Scholar Fellows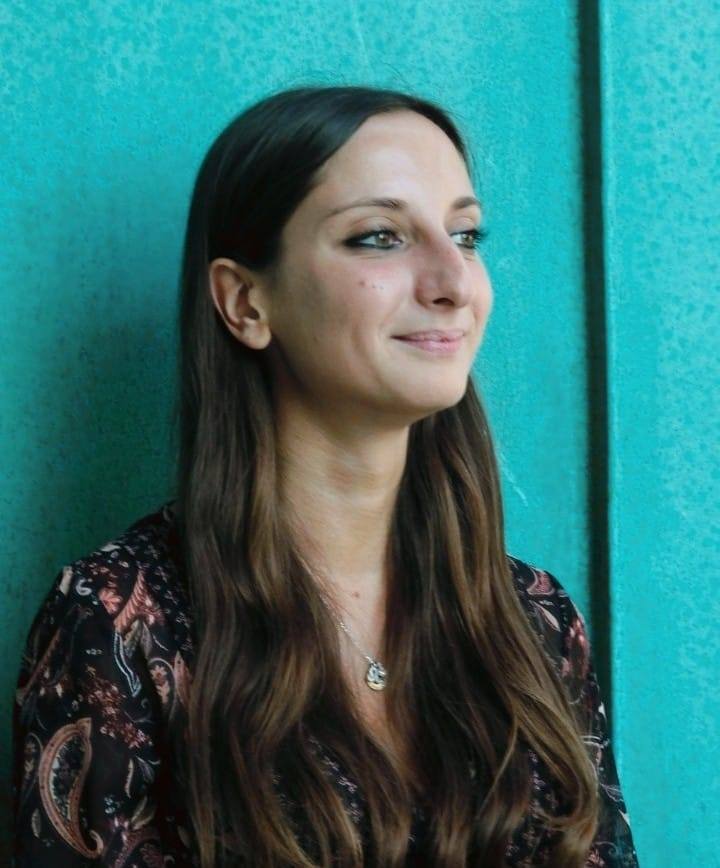 Anna Argiro
Visiting Scholar
In 2016, Anna Argirò obtained a BA in Philosophy from La Sapienza University of Rome, where she also
completed her MA studies in Philosophy (2018). Since September 2020, Anna has been a Ph.D. candidate at
the Centre for Research in Modern European Philosophy (CRMEP) at Kingston University London, UK. Her
dissertation, tentatively titled Rethinking Birth and Maternity as Philosophical Categories: Hannah Arendt's
Notion of Natality in Dialogue with Contemporary Feminist Thought, aims at underlining the limits of the
revival of the question of death in twentieth-century European philosophy by rethinking 'birth' and
'maternity' as philosophical categories. She proposes to do this by building upon Hannah Arendt's notion of
'natality' with further resources from contemporary feminist thought. For her project, Anna has been
awarded a grant from Sapienza University (2020-2021), and a scholarship from the TECHNE AHRC
Doctoral Training Partnership (2021-2024). Her research period at the Hannah Arendt Center is further
funded by the UK Turing Scheme.

Magnus Ferguson
Visiting Scholar
Magnus Ferguson is a 5th-year PhD Candidate in the Philosophy Department at Boston College. He studies political responsibility and moral emotions, and his research draws from a wide range of philosophical traditions including social epistemology, feminist philosophy, hermeneutics, and 20th-century European philosophy (especially that of Hannah Arendt). His dissertation proposes that certain forms of vicarious regret can play important roles in identifying and taking on collective political responsibilities. Magnus was a Visiting Lecturer and Social and Emotional Learning and Civic Engagement Fellow at Tufts University in 2020-21, and is currently a Graduate Fellow at the Clough Center for the Study of Constitutional Democracy.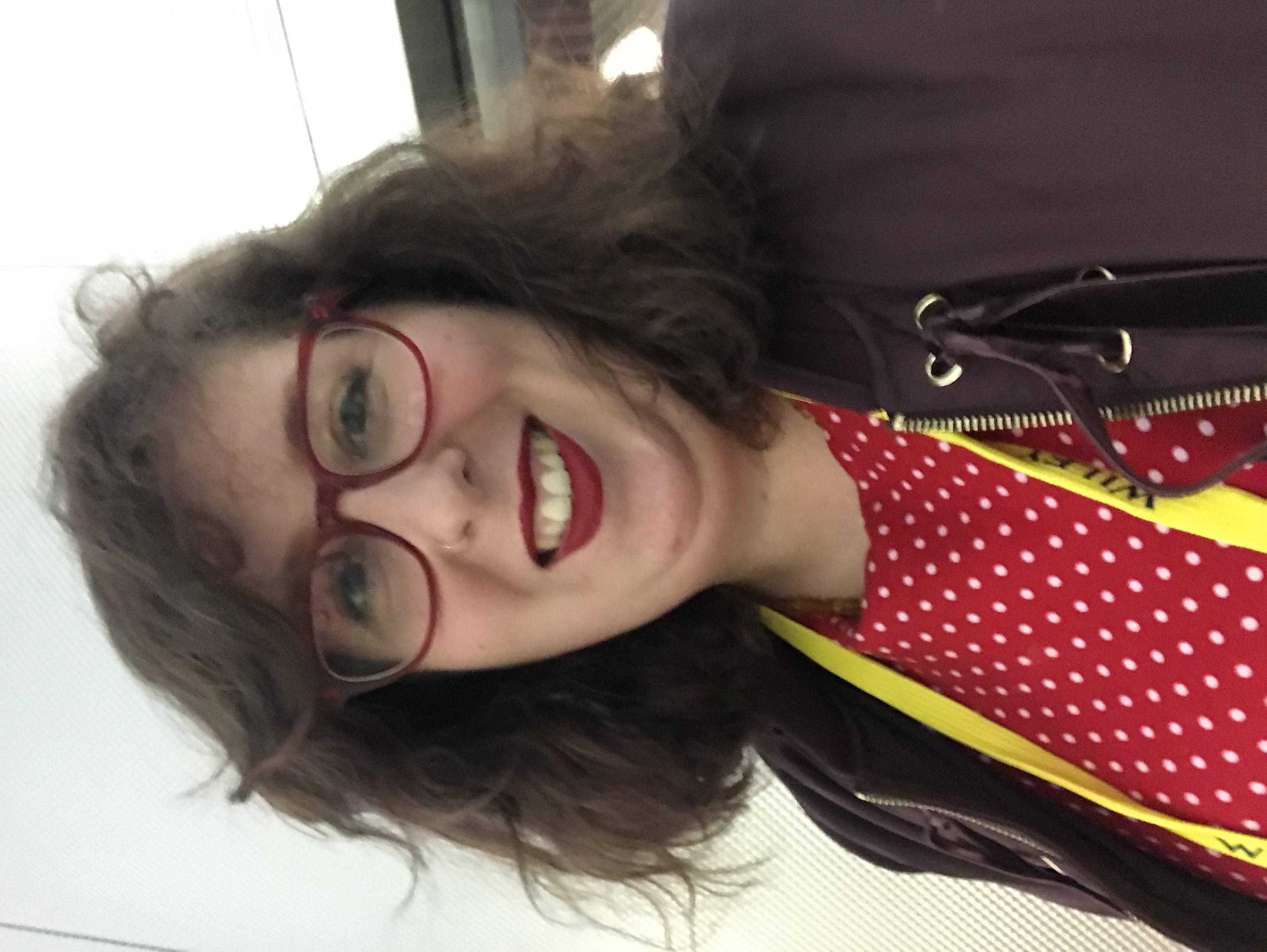 Jennifer Lupu
Visiting Scholar
Jennifer A. Lupu is a PhD candidate in anthropology at Northwestern University, a former predoctoral fellow at the Smithsonian's National Museum of American History, and the former archaeology intern for the Washington, DC Historic Preservation Office. Her dissertation analyzes the circulation of medical commodities between 1880-1930 in Washington, DC, analyzing materials from archaeologically excavated household refuse deposits at multiple sites across the city. Drawing together data across multiple scales of analysis, her research examines the interrelationship between legislative action and everyday life, asking "how did large-scale regulatory and social changes, such as the governmental regulation of pharmaceuticals, influence medicine access and consumption practices among the residents of Washington, DC?" Her research has received funding from the Social Sciences Research Council, the Smithsonian Institution, the DC Historic Preservation Office, and the Sexualities Project at Northwestern (SPAN).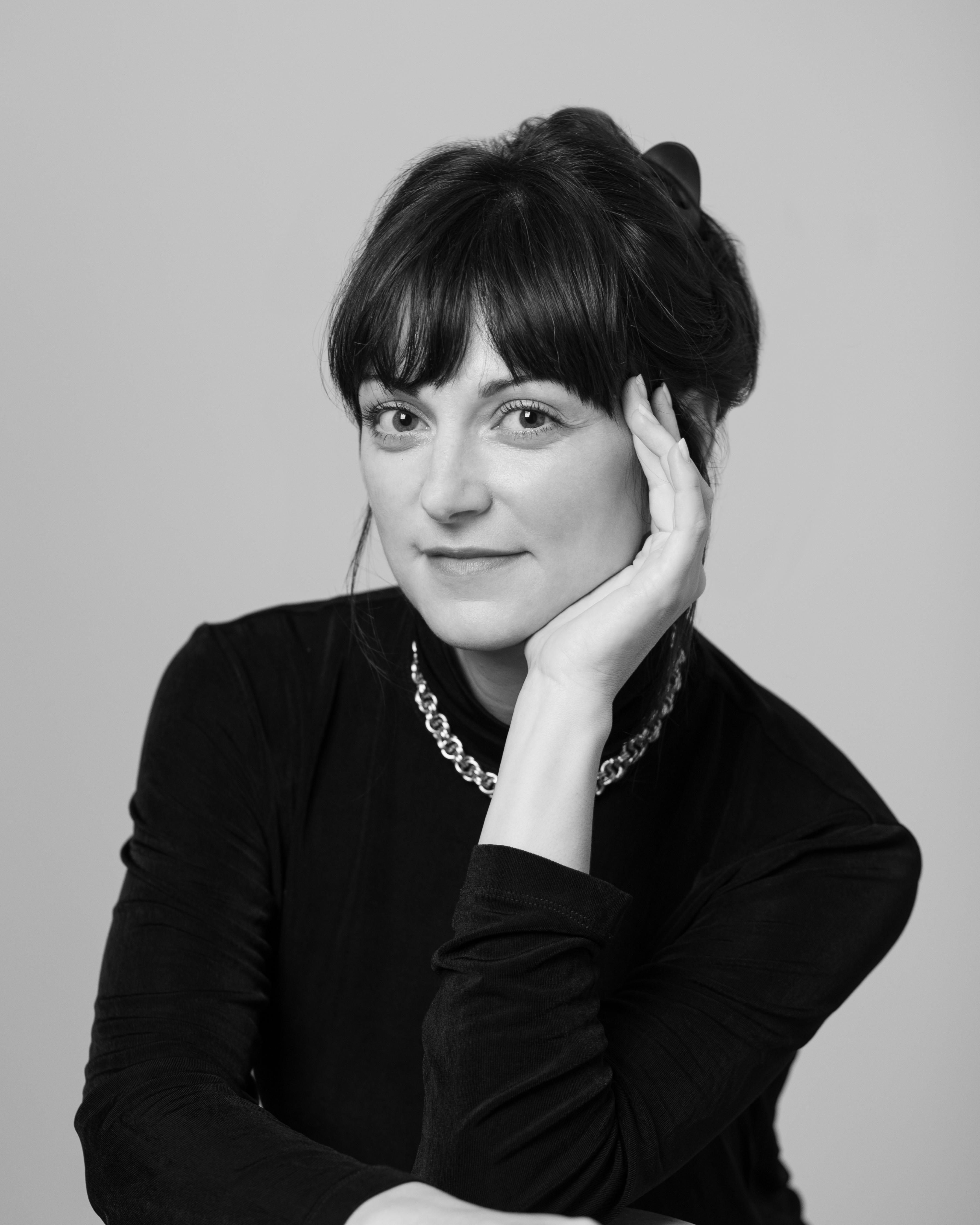 Jana Marlene Mader
Visiting Scholar
Jana Mader joined the Hannah Arendt Center in 2019 as a Visiting Scholar and is a lecturer in the Humanities at Bard College. With a background in German studies/comparative literature, her research and teaching interests lie in 19th + 20th century German and European literature and philosophy, German romanticism, nature writing, landscape art, environmental humanities, and creative writing. At the Hannah Arendt Center, she is particularly interested in Arendt's "language of poetry" and her connection to the German poet Friedrich Hölderlin. Jana's essay "Arendt, Hölderlin, and their perception of Schicksal. Hölderlinian elements in Arendt's thinking and the messianic notion of revolution" was published in the Hannah Arendt Journal in 2020. Jana's most recent book, an anthology on spaces of thinking was published by Rowohlt, also in 2020. Jana is currently pursuing a PhD in German and American literature at the University of Munich.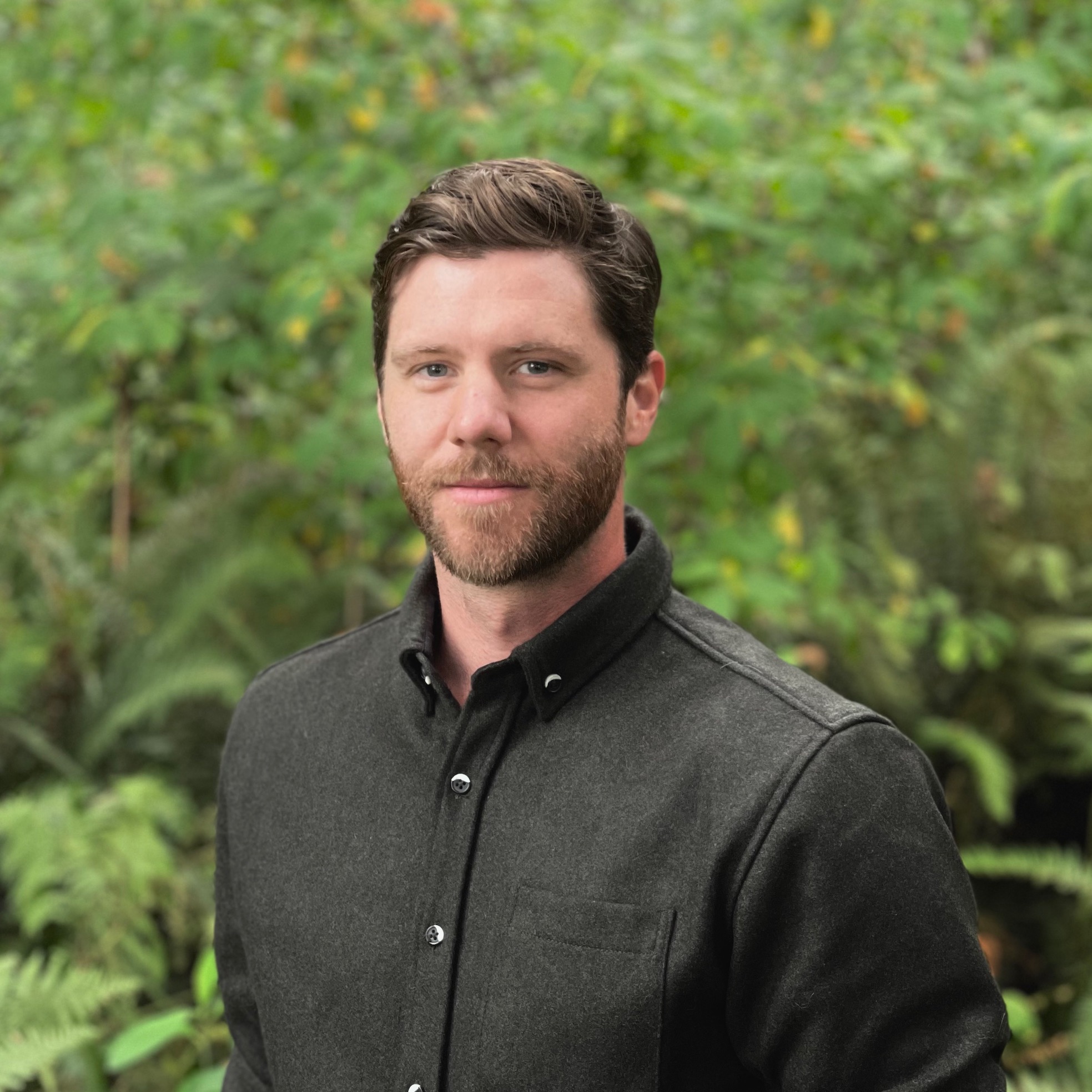 Nicholas Poole
Visiting Scholar
Nicholas Poole is a PHD candidate in the program for Social and Political Thought at York University. His interests include the history of social and political thought, phenomenology, and political aesthetics. His dissertation, 'The Normativity of Public Freedom: Towards a Democratic Theory of Exemplarity,' develops an Arendtian account of exemplarity as a distinctly political source of normativity suited to exercises of public freedom in pluralistic societies. At the Hannah Arendt Center, Nicholas will be focusing his research on Arendt's theory of language, in particular her views on metaphor and ordinary language philosophy, in an effort to distinguish her interpretation of Kant's notion of 'exemplary validity' from alternatives in contemporary political philosophy. Nicholas' research is supported by the Social Sciences and Humanities Research Council of Canada.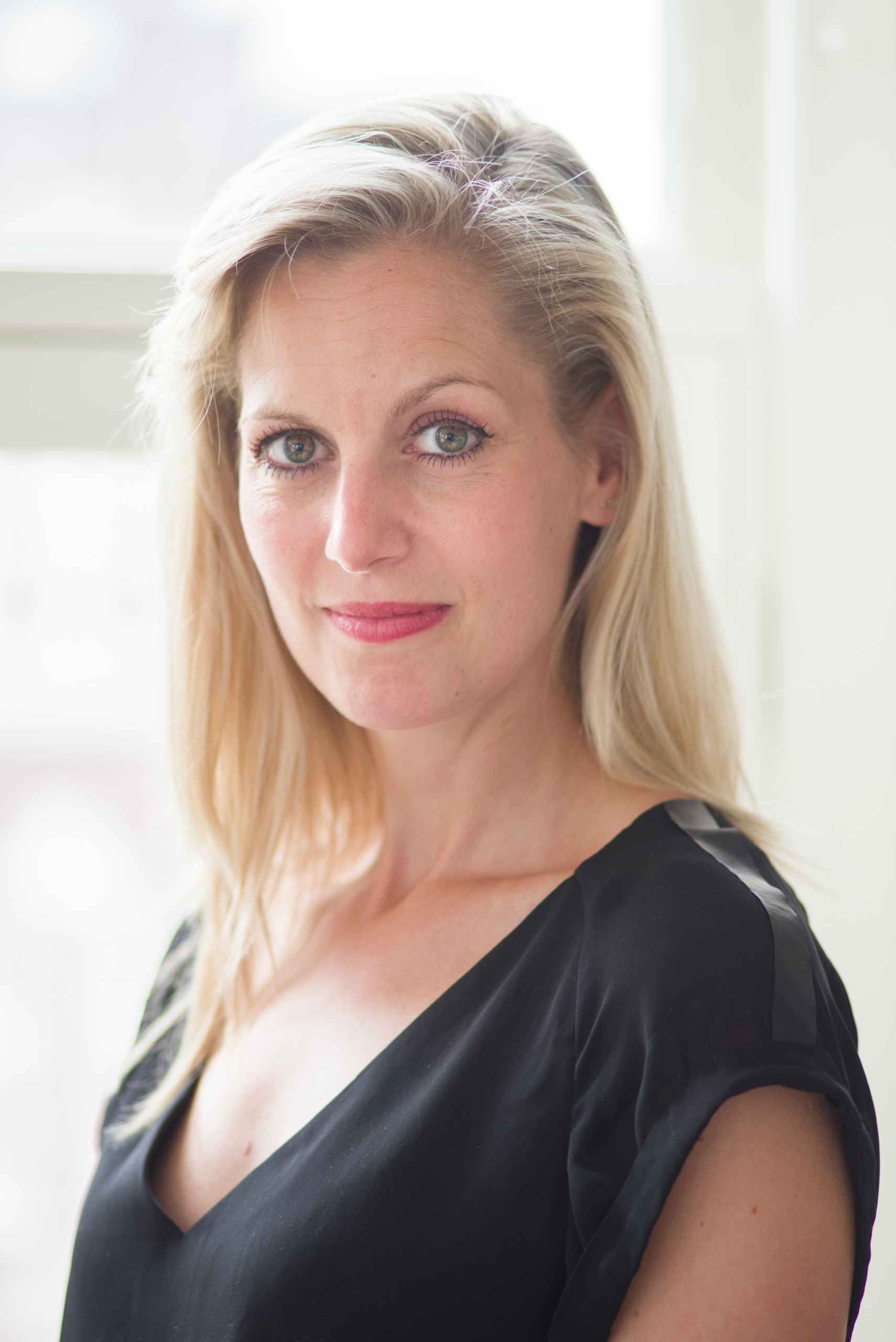 Eva Rovers
Visiting Scholar

Dr. Eva Rovers is a cultural historian with a PhD from the University of Groningen, The Netherlands, and the author of several critically acclaimed books on cultural history and societal change. For the past two years, she has been studying Climate Citizens' Assemblies (CCAs) across Europe. This sortition-based form of democracy has been heralded as one of the most innovative tools for developing much-needed ambitious climate policies, while at the same time strengthening democracies by engaging everyday people in decision making. Climate Citizens' Assemblies are deliberative processes in which randomly selected citizens to learn about climate change, deliberate
possible solutions, and formulate a set of recommendations for their government. As a founding member of Bureau Burgerberaad (Platform for Citizens' Assemblies), the leading
organization for promoting climate assemblies in The Netherlands, Eva has brought together academics, politicians, journalists, activists, policy-makers, and everyday citizens around the topic of deliberative democracy. She has advised both local and national policymakers on climate assemblies and has advocated for the practice of deliberative democracy in the Dutch national parliament. Currently, she is coordinating an international collective learning project,
Climate Citizens' Assemblies:
Learning With, From and For Europe.