The HA Journal embodies the desire to remain true to Arendt's irreverent, provocative, and vibrant spirit. As such, we publish essays that provoke, surprise, and enlighten as they speak to and about the common world.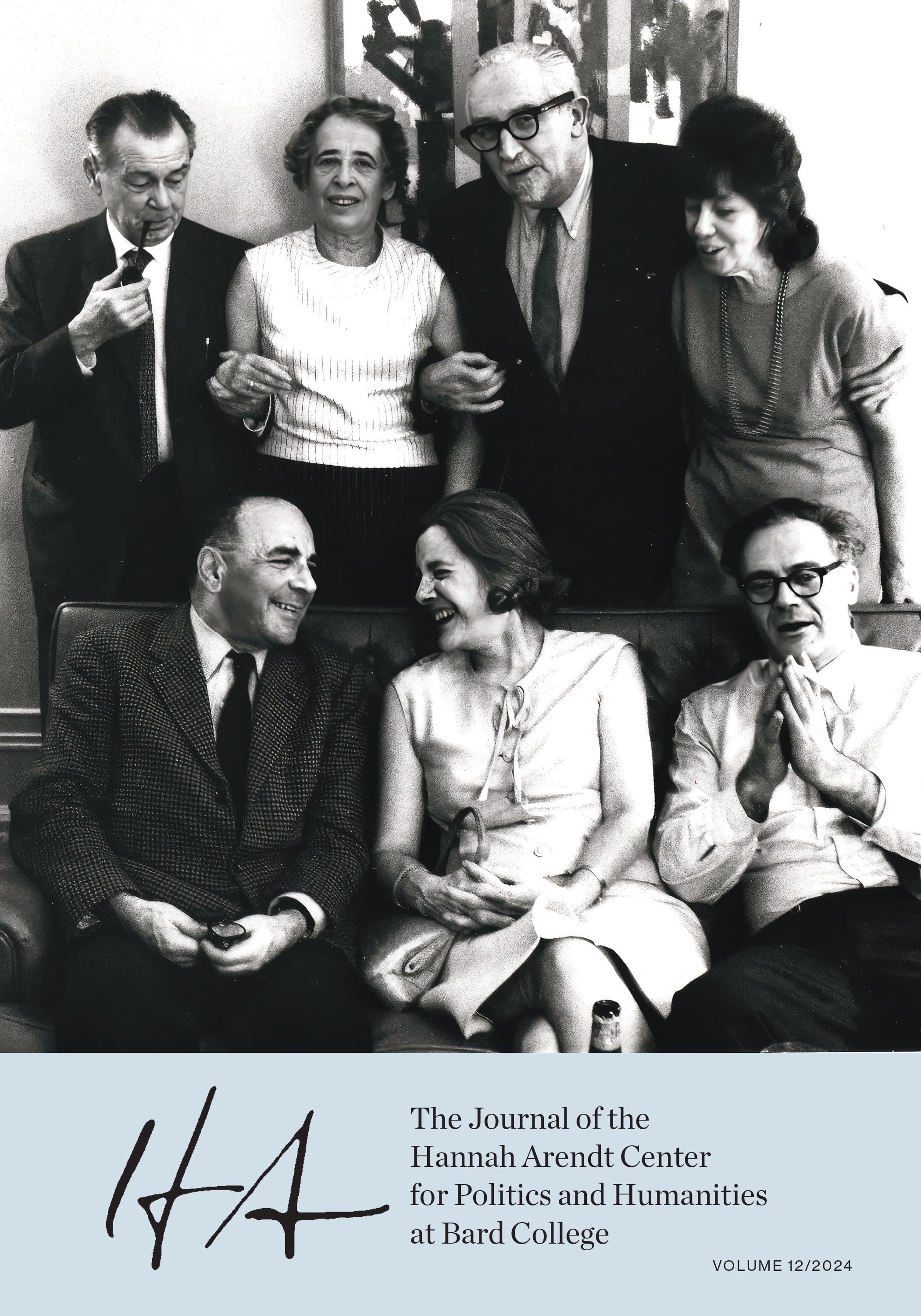 Now Available
Volume X of HA: The Journal of the Hannah Arendt Center for Politics and Humanities at Bard College focuses on how we can reinvigorate democracy. The journal includes seven essays that were originally given as talks at the Arendt Center's 2021 Conference, Revitalizing Democracy: Sortition, Citizen Power, and Spaces of Freedom. Essays by David Van Reybrouck, Schmuel Lederman, Michael MacKenzie, Hollie Russon Gilman, and Roger Berkowitz look specifically at citizen assemblies and deliberative models of democratic governance as new tools with which to bring new energy to modern democracy. Tracy Strong and James Barry Jr. situate modern democratic strategies within a larger history of democrat thinking in the United States. This volume of HA also includes an essay by Matthew Longo on Hannah Arendt as a storyteller and reviews of Samantha Hill's biography Hannah Arendt ( by Shaan Sachdev) and Marie Luise Knott's meditation on Arendt's thinking about race 370 Riverside Drive, 730 Riverside Drive: Hannah Arendt und Ralph Ellison (by Roger Berkowitz).

Read a digital copy of the Journal here.