Our annual publication presents new scholarship on Hannah Arendt.
The
HA Journal
embodies the desire to remain true to Arendt's irreverent, provocative, and vibrant spirit. As such, we publish essays that provoke, surprise, and enlighten as they speak to and about the common world.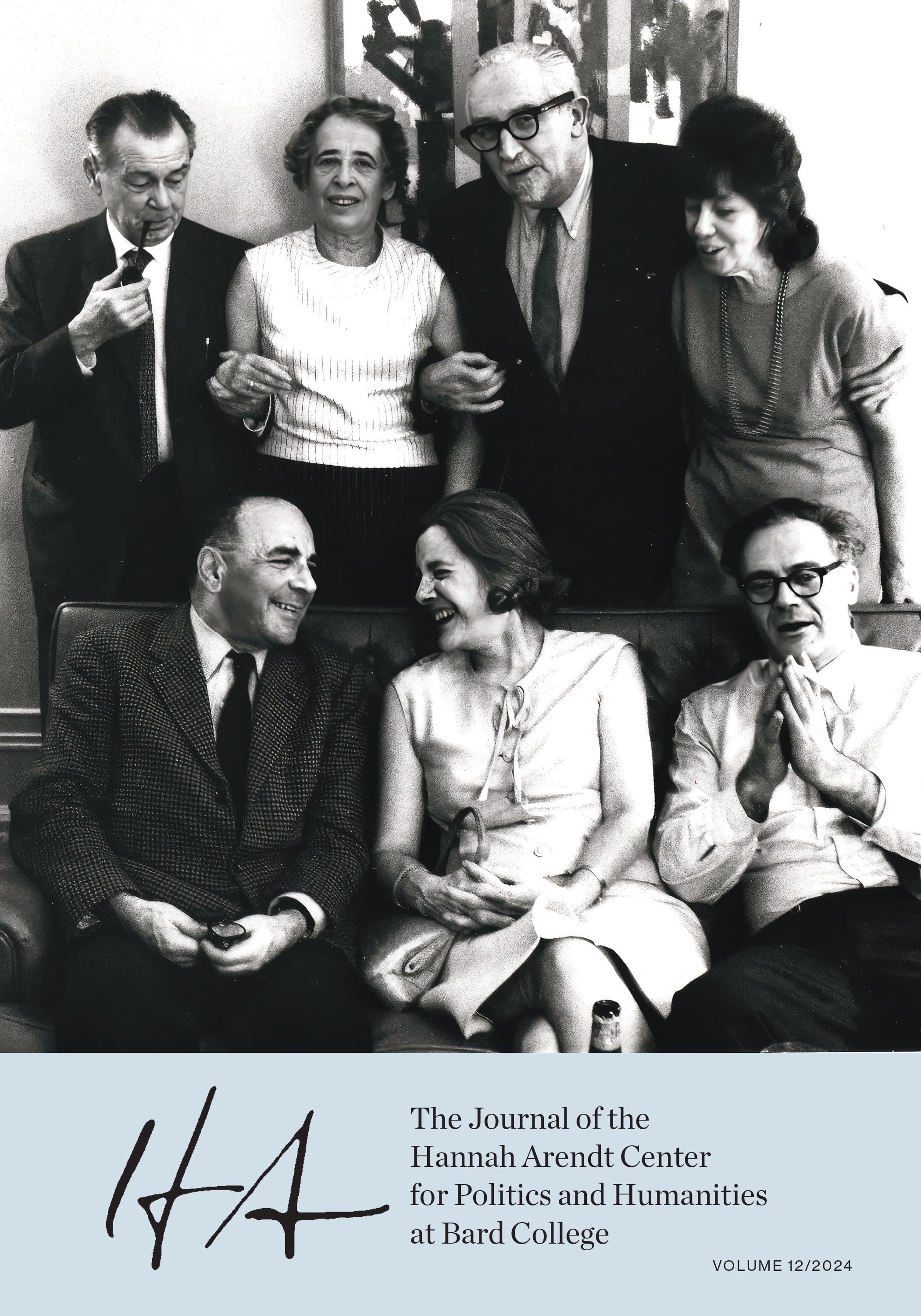 Now Available
HA: The Journal of the Hannah Arendt Center Vol. VIII
Volume VIII of HA: The Journal of the Hannah Arendt Center for Politics and Humanities at Bard College includes essays by Eric Ward, John McWhorter, Etienne Balibar, Thomas Chatterton Williams, Nacira Guénif-Souilamas, Marc Weitzmann, and others from the Hannah Arendt Center's 2019 annual conference, "Racism and Antisemitism." It features an exchange between critical theory scholars Seyla Benhabib, Martin Geuss, and Martin E. Jay on the occasion of Jürgen Habermas's 80th birthday. The volume includes three essays on Hannah Arendt and poetic thinking as well as a series of reflections from the Hannah Arendt Center's Quote of the Week series on feminism and the political. Contributors include Peter Baehr, Roger Berkowitz, Peter Brown, Antonia Grunenberg, Samantha Hill, Eric Kaufmann, Jana Marlene Mader, Philippe Nonet, Ellen Rigsby, Jana Schmidt, Adam Shatz, and Natan Sznaider.