The HA Journal embodies the desire to remain true to Arendt's irreverent, provocative, and vibrant spirit. As such, we publish essays that provoke, surprise, and enlighten as they speak to and about the common world.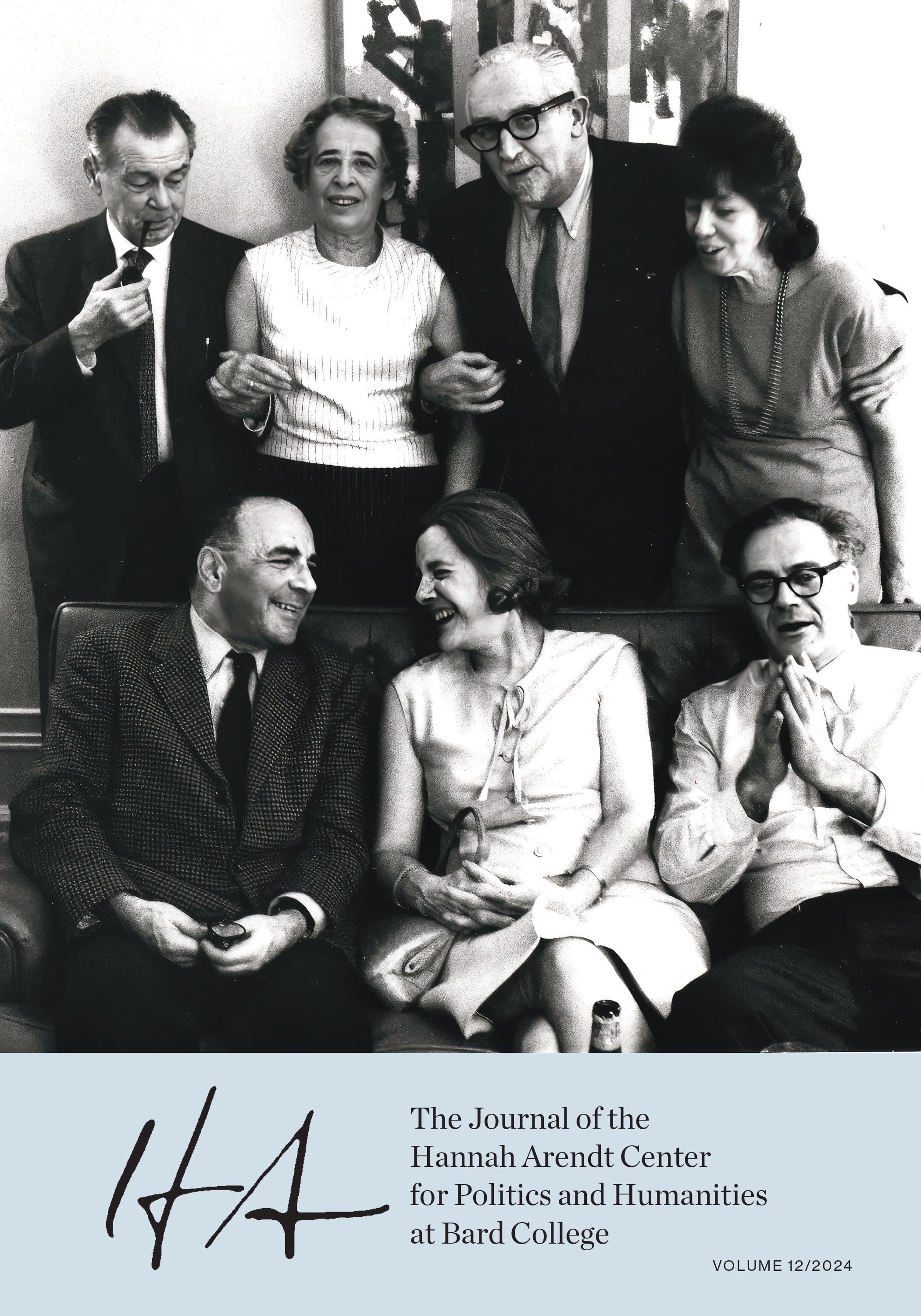 Now Available
HA: The Journal of the Hannah Arendt Center Vol. XI

Volume XI of the Hannah Arendt Journal explores the power of rage and social media in today's world. At a moment when materially comfortable societies are teetering and the visceral attraction of tribalism is rising all around us, we must ask how our liberal democracies can survive and thrive amidst intensifying partisanship and the decline of public reason. The flip-flopping, nonscientific nature of our collective responses to travel bans, vaccines, masks, and lockdowns make clear that public discourse is driven by emotions rather than reason. The Journal includes contributions by Myisha Cherry, William Davies, and Pankaj Mishra who confront the apparent triumph of rage-fueled provocation over reasoned dialogue in contemporary American politics.

Volume XI also includes thoughtful talks from the past year by Catherine Liu and the artist known as V and an essay based on archival research in the Arendt Library by our visiting fellow Anna Aguiro on Arendt's concept of natality. This issue marks the passing of eminent Arendt scholar and editor Ursula Ludz (1936-2022) with a tribute by her friends, collaborator, and readers Jerome Kohn, Ingeborg Nordmann, Wolfgang Heuer, Antonia Grunenberg, Marie Luise Knott, Patchen Markell, Thomas Wild, Jana Schmidt, Alexander R. Bazelow, and Roger Berkowitz.