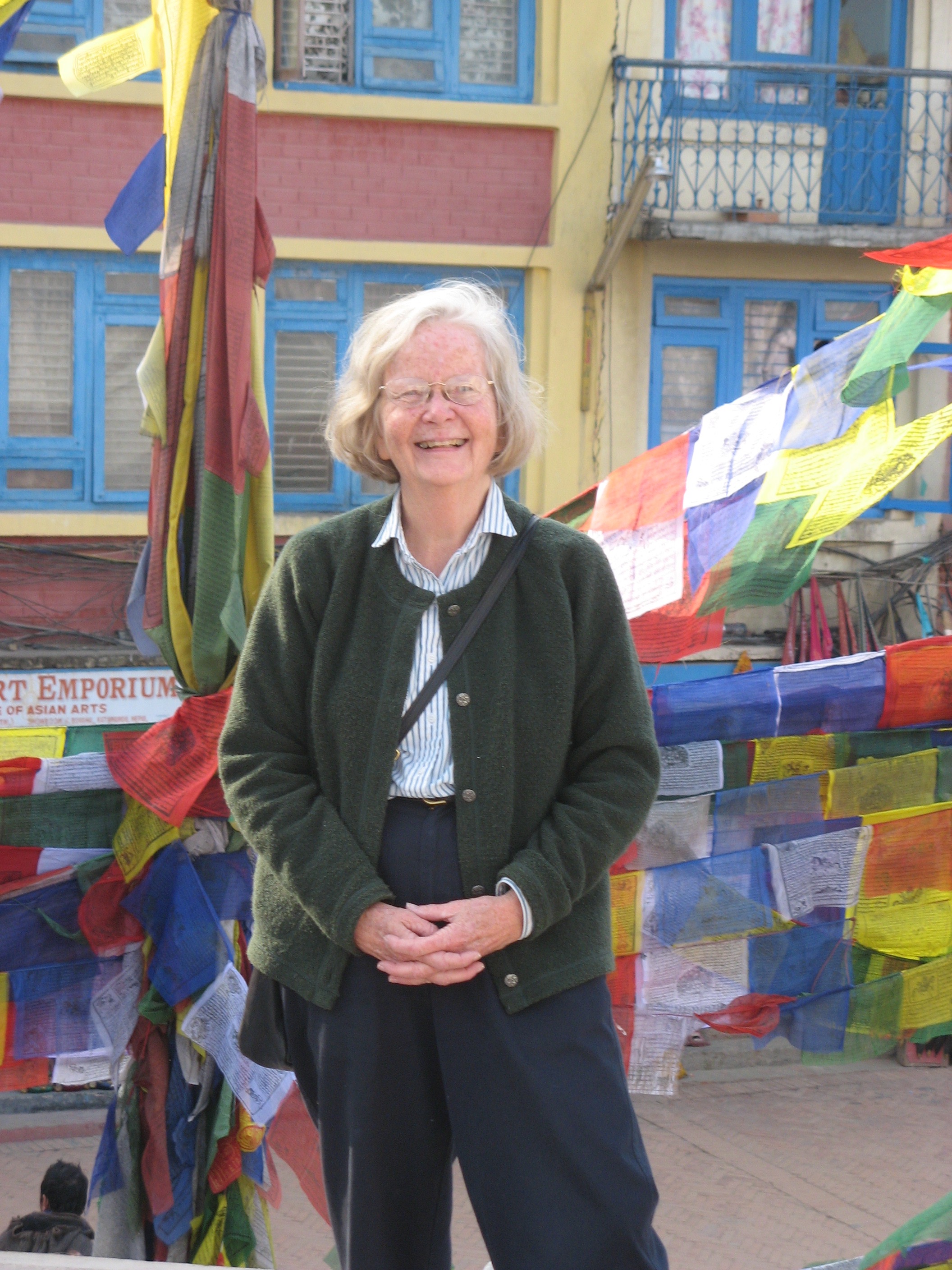 Tuesday, February 7, 2017
Hosted by the Hannah Arendt Center
Blithewood, Levy Institute
6:00 pm
To Whom Do You Belong?
Fear, Courage, and Community
Courage is an affair of both heart and mind. Americans, especially perhaps American intellectuals, are pretty skillful at the "mind" part. But we are not skillful at all at the "heart" part. Courage can seem heroic, and may well be. But courage is more likely to flow from our deep connections with and commitments to each other. In a culture marked by alienation, competitiveness, and loneliness, living with courage can seem impossible. But it surely isn't. It is a natural outcome of a life lived with depth and integrity.
BIO: Penny Gill, Professor of Politics and Mary Lyon Professor of Humanities, taught comparative politics at Mount Holyoke College for more than 40 years, including courses on Europe and the European Union, European political thinkers, and globalization. She also ranged widely across the curriculum as well, offering writing courses in the English department, a course on Jung in Psychology, and various cross-disciplinary seminars in the humanities and social sciences. She served as Dean of the College for several years, where her task was to help students integrate what they were learning both in and outside of the classroom. She has long been interested in comparative spiritualities, particularly the Biblical traditions and those of Himalayan Buddhism. Her recent book, What in the World Is Going On?, reports a series of conversations with Manjushri, a Tibetan Teacher, about our own times and challenges. She divides her time between Granby, Massachusetts and Madeline Island, Wisconsin, in the western part of Lake Superior.​
Date: February, 7
Time: 6pm
Location: Blithewood, Levy Institute
*Invitation-Only
Upcoming Events
Currently Hosting a Special 12 week series, reading Origins of Totalitarianism. Free for Students.
Friday, January 20, 2017 – Friday, April 14, 2017

Virtual: BlueJeans Video Conferencing
,
11:00 am – 12:00 pm
Read more
---
Hosted by: The Hannah Arendt Center
Tuesday, February 14, 2017

Arendt Center
,
11:30 am – 1:00 pm
Read more
---
Hosted by: The Hannah Arendt Center
Tuesday, February 28, 2017

Blithewood, Levy Institute
,
6:00 pm
Read more
---
Hosted by: The Hannah Arendt Center
Monday, March 13, 2017

Arendt Center
,
11:30 am – 1:00 pm
Read more
---
Thursday, March 30, 2017 – Saturday, April 1, 2017

Olin, Room 201
,
Read more
---
Hosted by: The Hannah Arendt Center
Friday, March 31, 2017

Olin, Room 201
,
4:15 pm
Read more
---
Thursday, April 6, 2017

7:00 pm
Read more
---
Hosted by: The Hannah Arendt Center
Tuesday, April 11, 2017

6:00 pm
Read more
---
Sponsored by the Hannah Arendt Center's Tough Talk Lecture Series
Thursday, April 13, 2017

Read more
---
Sponsored by the Hannah Arendt Center's Tough Talk Lecture Series
Tuesday, April 18, 2017

Read more
---
Hosted by the Hannah Arendt Center for Politics and Humanities at Bard College
Friday, April 21, 2017

TBA
,
1:00 pm – 7:00 pm
Read more
---
Hannah Arendt Center's 10th Annual Fall Conference
Thursday, October 12, 2017 – Friday, October 13, 2017

Olin Hall
,
10:00 am – 5:00 pm
Read more
---