Fellows
The Hannah Arendt Center hosts post-doctoral fellows, visiting scholars, senior fellows, and doctoral fellows who together form a vibrant and engaged intellectual community at Bard College. Fellows teach one course per semester while pursuing their research. Our current fellows are listed below.
Current Fellows
Senior Fellows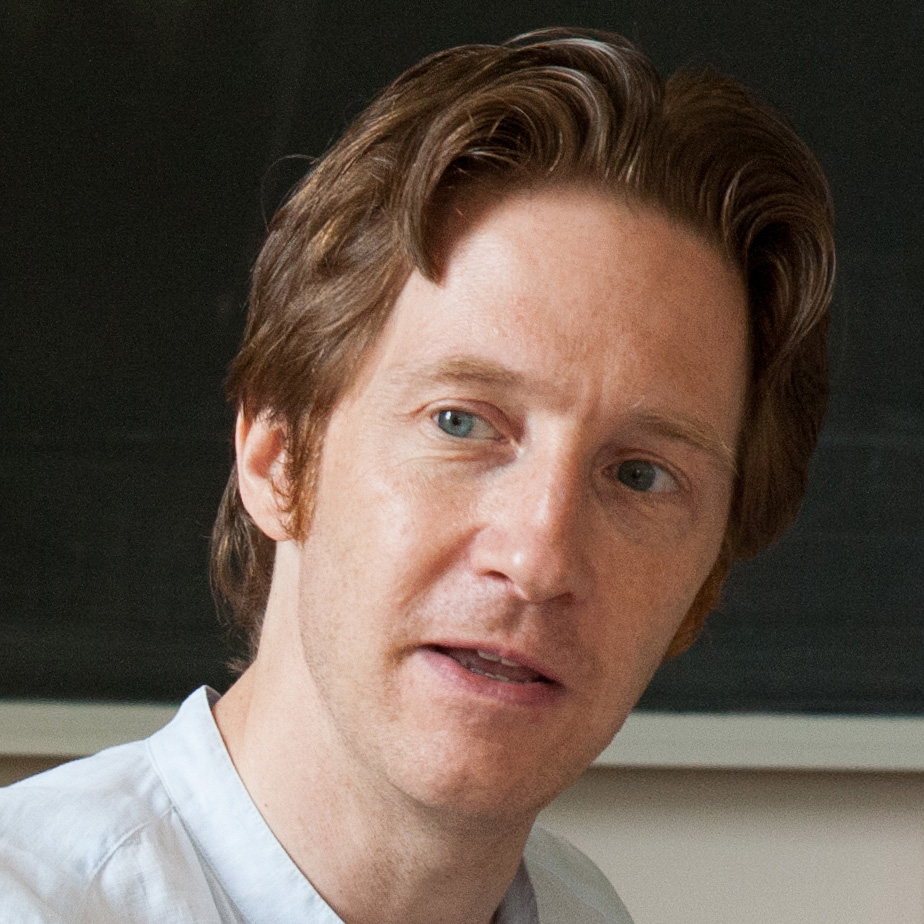 Thomas Bartscherer
Senior Fellow
Thomas Bartscherer
is the Peter Sourian Senior Lecturer in the Humanities at Bard College. He writes on the intersection of literature and philosophy, with a particular focus on tragic drama, aesthetics, and performance. He also writes on contemporary art, new media technology, and the history and practice of liberal education. He is co-editor of
Erotikon: Essays on Eros Ancient and Modern
and
Switching Codes: Thinking Through Digital Technology in the Humanities and the Arts
, both from the University of Chicago Press, and he is currently editing, with Wout Cornelissen,
The Life of the Mind
for the critical edition of the works of Hannah Arendt. He is a research associate with the Institut des Textes et Manuscrits Modernes in Paris and has held research fellowships at the École Normale Supérieure and the University of Heidelberg. He has a BA from the University of Pennsylvania and PhD from the University of Chicago.
https://thomasbartscherer.wordpress.com
---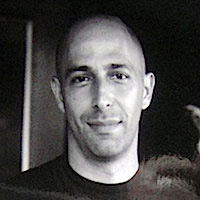 Wyatt Mason
Senior Fellow
Wyatt Mason is a contributing writer for
The New York Times Magazine
and a contributing editor of
Harper's Magazine.
His work also appears in The
New York Review of Books, GQ, The London Review of Books
and
The New Yorker.
Modern Library publishes his translations of the complete works of Arthur Rimbaud,
Rimbaud Complete
and
I Promise to be Good
. A 2003-2004 fellow of the Cullman Center for Scholars and Writers at the New York Public Library, he received the 2005 Nona Balakian Citation from the National Book Critics Circle and, in 2006, a National Magazine Award. He has served as a consulting editor at large for the Margellos World Republic of Letters of Yale University Press, an imprint devoted to world literature in translation, and has taught non-fiction writing in the MFA program of Bennington College. He was named a Senior Fellow of the Hannah Arendt Center in 2010.
---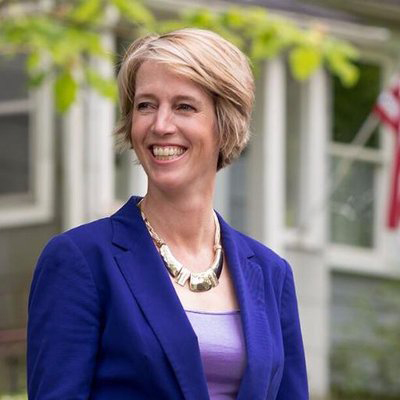 Zephyr Teachout
Senior Fellow
Zephyr Teachout is one of America's leading anti-corruption scholars and activists. She is an Associate Law Professor at Fordham Law School, and a Senior Fellow at the Hannah Arendt Center at Bard College. She received her BA from Yale, and a JD and MA in political science from Duke University. She has published two books, the edited volume Mousepads, Shoeleather & Hope, about internet organizing, and the award-winning Corruption in America: From Benjamin Franklin's Snuff Box to Citizens United. Her articles and essays have been cited in courts around the country, including the Supreme Court, and she has written for the New York Times, The Washington Post, The Boston Globe, Democracy: A Journal of Ideas, The American Prospect, The Nation, Politico, The Daily Beast, and other newspapers.
Expand
---
National Endowment for the Humanities/Hannah Arendt Center Distinguished Visiting Fellow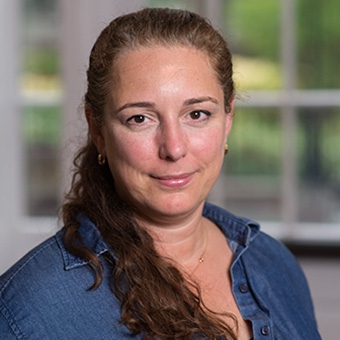 Tania Bruguera
National Endowment for the Humanities/Hannah Arendt Center Distinguished Visiting Fellow
Tania Bruguera was born in 1968 in Havana, Cuba. Bruguera, a politically motivated performance artist, explores the relationship between art, activism, and social change in works that examine the social effects of political and economic power. By creating proposals and aesthetic models for others to use and adapt, she defines herself as an initiator rather than an author, and often collaborates with multiple institutions as well as many individuals so that the full realization of her artwork occurs when others adopt and perpetuate it. She expands the definition and range of performance art, sometimes performing solo but more often staging participatory events and interactions that build on her own observations, experiences, and interpretations of the politics of repression and control. Bruguera has explored both the promise and failings of the Cuban Revolution in performances that provoke viewers to consider the political realities masked by government propaganda and mass-media interpretation. Advancing the concept of arte útil (literally, useful art; art as a benefit and a tool), she proposes solutions to sociopolitical problems through the implementation of art, and has developed long-term projects that include a community center and a political party for immigrants, and a school for behavior art. (art21.org)
---
Klemens von Klemperer Post Doctoral Fellow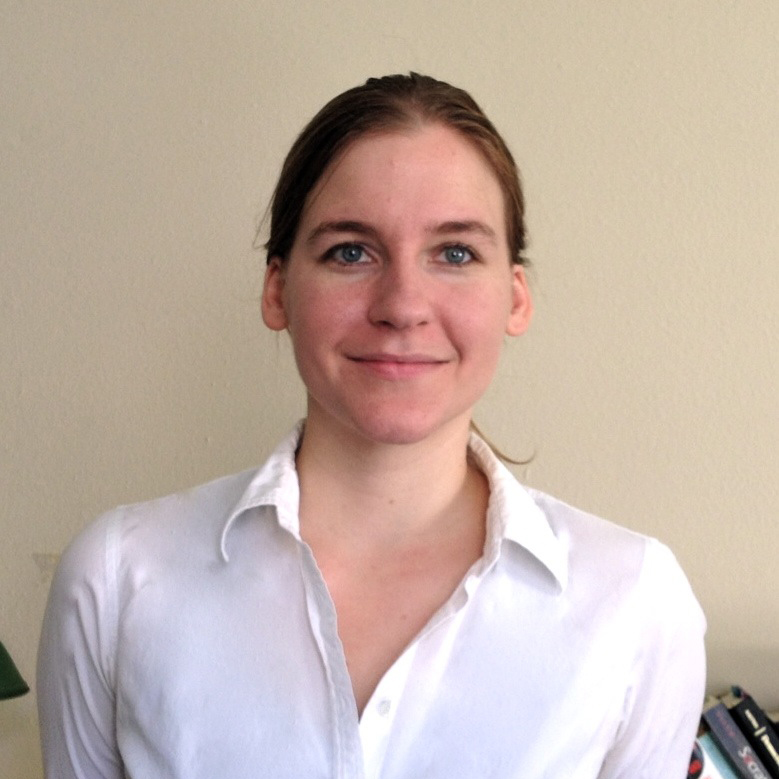 Libby Barringer
Klemens von Klemperer Post Doctoral Fellow
Libby Barringer received her doctorate in Political Science from UCLA in 2016. Her work brings ancient and modern political thought and literature into conversation for the sake of rethinking, and recovering, democratic ideas and practices. In particular, she is concerned with democratic politics as they emerge in extreme conditions of power and powerlessness. Her current manuscript project reflects this interest, centering on different political accounts of death as they are a part of political life, ancient and modern, and the capacities for these distinct accounts to enable or suppress democratic practices. She is also working on a second project, analyzing the politics of contemporary accounts of (super) heroism in dialogue with the political thought of Greek tragedy. In addition to her doctorate, she also holds an MSc in Political theory from the London School of Economics and Political Science, and a BA from The College of William and Mary in Government and Fine Arts.
---
Associate Fellows
Aliza Becker
Associate Fellow
Aliza Becker has worked for three decades managing non-profit organizations related to peace and immigration education and activism. She is also an experienced educator and writer. She served as Executive Director of Brit Tzedek v'Shalom (in English, the Jewish Alliance for Justice and Peace) from its founding in 2002 until it joined J Street in 2010. At J Street, she served as the Special Projects Director. Aliza has degrees in History and Linguistics from the University of Wisconsin and the University of Illinois, and has studied at the Oral History Summer School.
---

Jeffery Jurgens
Associate Fellow
Jeffrey Jurgens received his Ph.D. in Anthropology from the University of Michigan, Ann Arbor. He is Fellow for Anthropology and Social Theory at the Bard Prison Initiative as well as Academic Co-Director of the Consortium for the Liberal Arts in Prison. His scholarly interests revolve around themes of migration, citizenship, youth culture, public memory, and the cultural politics of incarceration.
Expand
---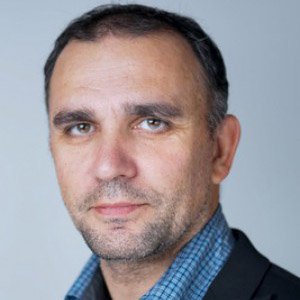 Artemy Magun
Associate Fellow
Artemy Magun is a Hannah Arendt Center Teaching Fellow and Visiting Professor in Political Studies at Bard College for fall 2017. He is a Professor at the Faculty of Liberal Arts and Sciences of St. Petersburg State University (Smolny College) where he teaches political theory and philosophy. Magun received his PhD in Political Science from the University of Michigan and also holds a doctorate in philosophy from the University of Strasbourg. In English, he is the author of Negative Revolution (2013), editor of Politics of the One (2013), and currently editor of the international journal Stasis. Magun has also written extensively for Telos, History of Political Thought, Continental Philosophy Review, and Theory and Event. At Bard, he will be teaching a course on "Russian Politics".
---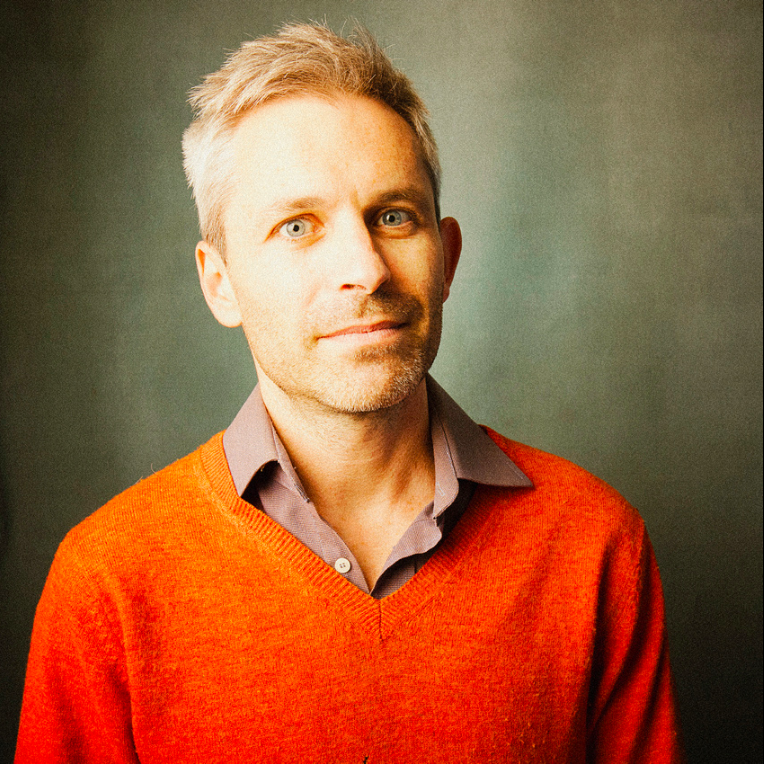 Shany Mor
Associate Fellow
Shany Mor received a DPhil from Oxford University. His research focuses on democracy and representation. He has taught political theory at Oxford and Brown. He writes and speaks frequently on Israeli and European politics, as well as on the future of parliamentary democracy. He is currently writing a book on representation in political theory as well as beginning a new research project on reviving and modernizing parliamentarism.
---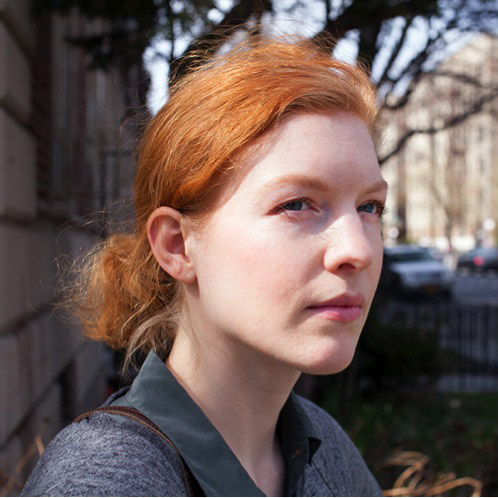 Jana Schmidt
Associate Fellow
Jana V. Schmidt's research pertains to questions of literature and art, their status vis-à-vis the political and the social, image theory, mimesis, and the representation of intersubjectivity. Her main focus as a literary scholar is on twentieth century German and American literature, literary theory (including "continental" philosophy and critical theory), and literature's relation to violence.
Expand
---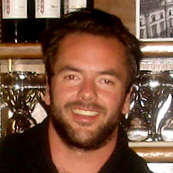 Charles Snyder
Associate Fellow
Charles Snyder
studied philosophy at the New School for Social Research (PhD, 2014). His current writing addresses the relation between philosophy and political life in ancient Greek and Roman philosophy, with particular interest in the philosophical schools of the Hellenistic period.
Expand
---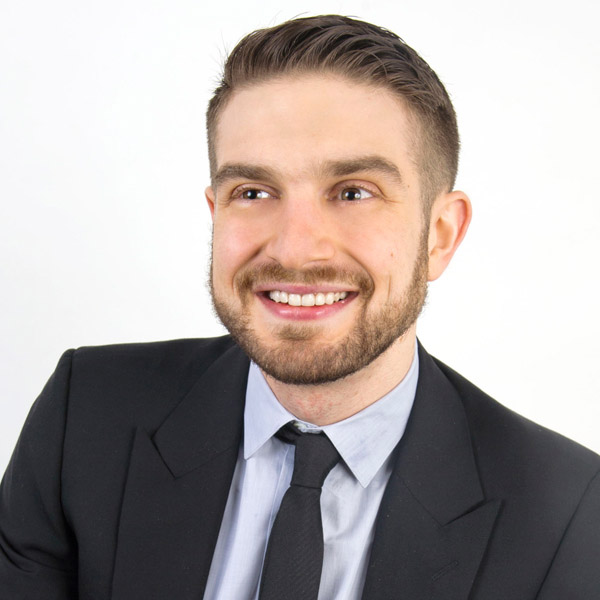 Alexander Soros
Associate Fellow
Alexander Soros is a doctoral candidate in the history department of the University of California at Berkeley. In 2012, he established the Alexander Soros Foundation, which supports human rights, social justice, and educational causes.
Expand
---
Ian Storey
Associate Fellow
Ian Storey is co-editor with Roger Berkowitz of
Archives of Thinking
, and author of the forthcoming
Hungers on Sugar Hill: Hannah Arendt, the New York Poets, and the Remaking of Metropolis
, which examines postwar changes in the urban politics of race, class, and representation through the lens of Arendt's first experiences of the United States. He also produces contemporary adaptations of German theater, including
Rise and Fall of the City of Mahagonny
,
Antigone des Sophokles
, and
St. Joan of the Stockyards.
Having received his Ph.D. in Political Science from the University of Chicago, Storey's work centers on urban politics, the politics of aesthetics, and democratic theory.
---
Visiting Scholar Fellows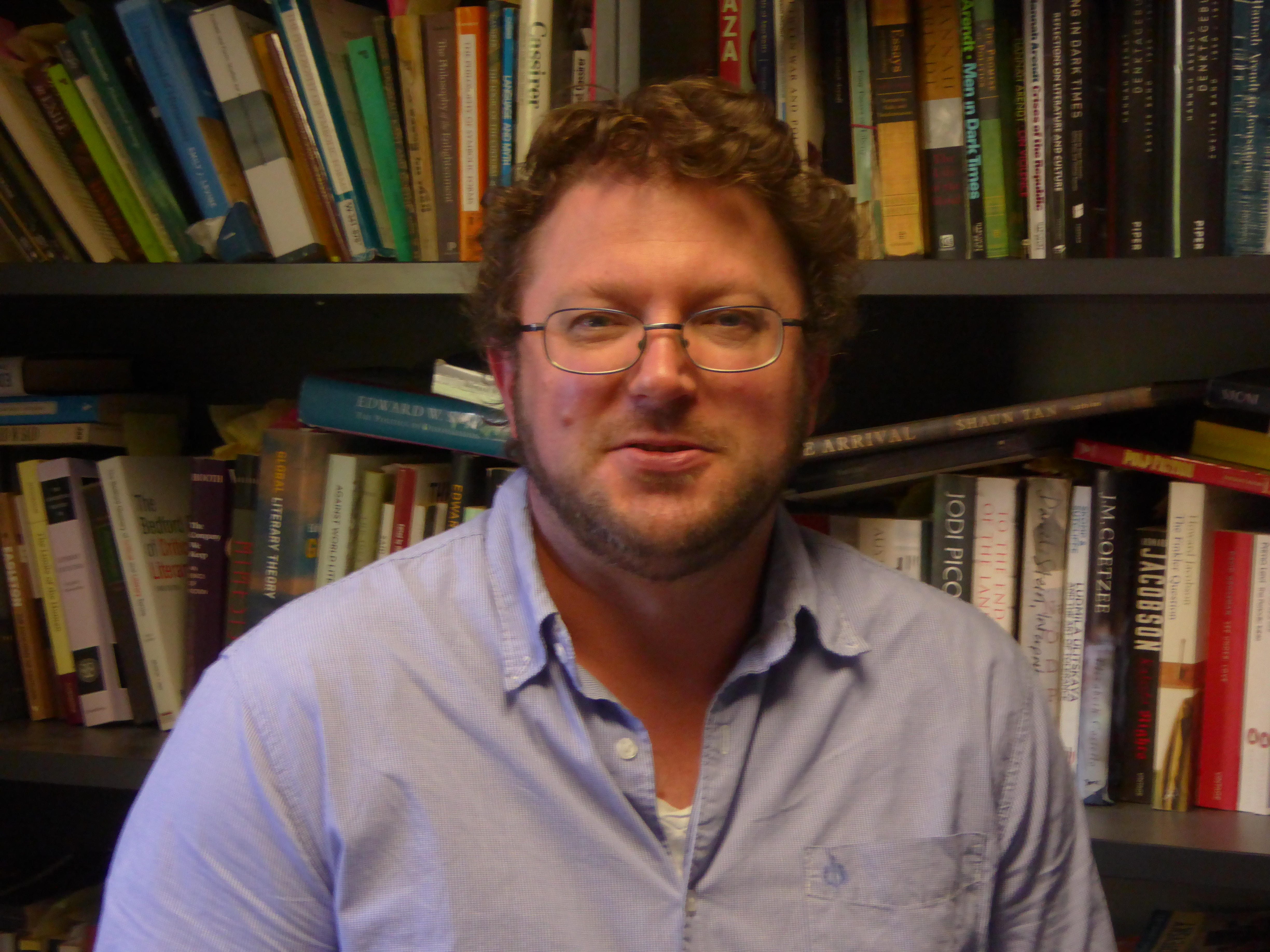 Ned Curthoys
Visiting Scholar
Ned Curthoys is a senior lecturer in English and Cultural Studies at the University of Western Australia, in Perth, Australia. His book The Legacy of Liberal Judaism: Ernst Cassirer and Hannah Arendt's Hidden Conversation (2013) explores Hannah Arendt's complex affinities with German Jewish philosophical idealism and conceptions of diaspora. He is currently exploring Hannah Arendt's contribution to ethical practices of care of the self and writing a book on the creative legacy of Hannah Arendt's theory of the banality of evil.
---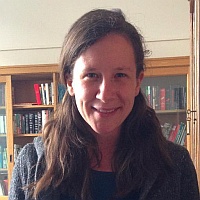 Katharine Holt
Visiting Scholar
Katharine Holt is a Lecturer (Assistant Professor) in Russian at the University of St Andrews in Scotland. Currently on research leave, she is at work on a book about Russian representations of, and environmental interventions in, the Karakum Desert of Central Asia. While at the Center, Holt will be exploring how Arendt's thought can illuminate the obfuscation of environmental degradation by official representatives of various nations. At the same time, she will be considering the relationship between humanities scholarship and activism. Holt holds a Ph.D. in Slavic Languages and Literatures from Columbia University (2013) and an A.B. in History and Literature from Harvard University (2002). She has published articles on the writers Andrei Platonov, Dzhambul Dzhabaev, Abulqasim Lahuti, and others.
---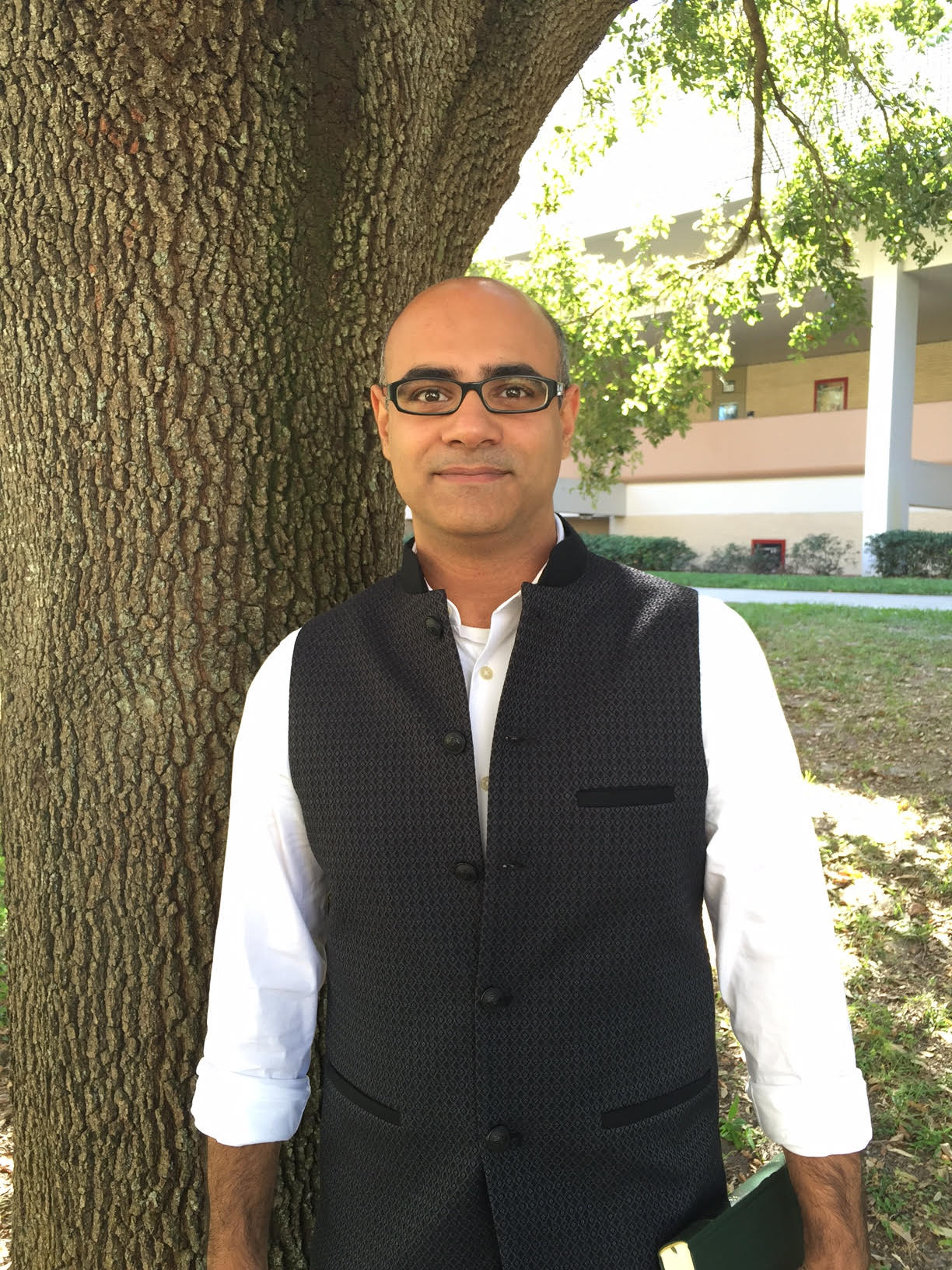 Manu Samnotra
Visiting Scholar
Manu Samnotra is an Assistant Professor at the University of South Florida. His areas of interest include the political thought of Hannah Arendt, affect theory, and post-colonial theory. He is currently working on a book-length manuscript that uses an Arendtian reading of the affect of shame, and its role in fostering a sense of dignity, responsibility, and openness to dialogue. He is also concurrently working on projects that incorporate Gandhian political thought into discourses on human rights and dignity.
---
Yun Yu
Visiting Scholar
YunYu is an Assistant Professor at the School of Humanities and International Education, Zhejiang University of Science and Technology where she is committed to teaching Chinese students literature and Aesthetics, and teaching foreign students chinese whom come from all over of the world. YunYu received her B.S.E degree in Confucius University, China in 1996. She received her M.Sc. degree in 2003 and a Ph.D. in 2007, both in Fudan University, China. In 2009, she received 151 Talents Project of Zhejiang Province award. In 2014,she received Philosophy and Social Sciences Planning in Zhejiang Province Grant. And, in 2015, she received Excellent Youth Teacher of Zhejiang University of Science and Technology award .
---