A Living Room Conversation: Crossing The Divide
2017-05-03
6:00 pm – 7:30 pm
Hosted by; Student-led Initiative Dorm Room Conversations, OMEGA Institute, and the Hannah Arendt Center for Politics and Humanities at Bard College
This event occurs on:
Wed. May 3, 6 pm – 7:30 pm
Time: 6:00 pm - 7:30 pm
Date: Wedneday, May 3, 2017
Registration Is Required / Limited Seating
Location: TBA
WHAT:
As an antidote to post-election polarization, join us for a Public Living Room Conversation reaching across raw political and ethical divides. Diving into oppositional terrain, six panelists with different viewpoints will explore the what unites us, the dreams we all share for our families, communities, and world. Immediately afterwards, you are invited to have your own "Living Room Conversation," with other event attendees.
WHY:
Names are flying. "Racist, sexist, homophobe, and Nazi;" these words have lost their power for many conservatives, who are confident these words don't describe them. "Elitist, politically correct, latte-drinking liberal, and snowflake;" these are words used to dismiss and discredit people on the left.
Is there a chance that what we want for ourselves and our country is not as different as we think? Is there a way for us to get "beyond the enemy reflex"? Instead of shutting down and demonizing those we disagree with, how do we reach across the divide? As long as we talk about each other and not with each other, we will never know.
That's why it's critical for everyone to take on the challenge of building bridges of understanding, to act like a first responder who goes toward "the other" with openness and respect—listening to, not reviling, those with opposing viewpoints. While this kind of dialog will probably not—and should not—change minds on issues, it can transform our understanding of those who hold views other than our own. In doing so, it can open a path towards the difficult and necessary work of discovering those common truths we share as a political community.
WHO:
Introductory Remarks
Elizabeth Lesser
is the author of
The Seekers Guide, Broken Open: How Difficult Times Can Help Us Grow
(both from Random House), and the forthcoming
Marrow: A Love Story
(Harper Collins). She is the cofounder of Omega Institute, recognized internationally for its workshops and conferences in health, wellness, spirituality, creativity, and social change. Founded in 1977, the institute welcomes more than 30,000 participants each year to its campus in Rhinebeck, New York. Prior to her work at Omega, she was a midwife and childbirth educator. She attended Barnard College and San Francisco State University, and lives in New York's Hudson Valley with her family. Watch Ted Talk,
here.

Conversation Panelists
Ralph Benko
is an internationally syndicated political columnist, and member of the Conservative Action Project. Ralph is editor-in-chief of The Supply Side, and, with Charles Kadlec, author of The 21st Century Gold Standard: For Prosperity, Security, and Liberty, and lead co-editor of the Laissez Faire Books edition of Copernicus's Essay on Money. Ralph wrote The Websters' Dictionary: how to use the Web to transform the world, which won the Trophée du choix des Internauts from the World e-Democracy Forum, 2010, Paris, France. Ralph was the editor of The Lehrman Institute's gold standard website, for which he was nominated as nonprofit blogger of the year in 2014 by the National Bloggers Club. Ralph was detailed as a deputy general counsel in the Reagan White House; founded the Prosperity Caucus; and was a member of the original Supply Side movement of which Jack Kemp was principal. Washington Post Magazine columnist Gene Weingarten called him "the second most conservative man in the world." Read his most recent Huffington Post article,
here.
Follow him, if you dare, on Twitter @TheWebster.
[Moderator] Roger Berkowitz
has been teaching political theory, legal thought, and human rights at Bard College since 2005. He is the academic director of the Hannah Arendt Center for Politics and Humanities at Bard College. He is an interdisciplinary scholar, teacher, and writer. His interests stretch from Greek and German philosophy to legal history and from the history of science to images of justice in film and literature. He is the author of
The Gift of Science: Leibniz and the Modern Legal Tradition
; coeditor of
Thinking in Dark Times: Hannah Arendt on Ethics and Politics
; editor of
Revenge and Justice
, a special issue of
Law, Culture, and the Humanities
; and a contributing editor to
Rechtsgeschichte
. His essays have appeared in numerous academic journals. Roger Berkowitz received his B.A. from Amherst College; J.D. from Boalt Hall School of Law, University of California, Berkeley; and Ph.D. from UC Berkeley.
Carla Goldstein
, JD, is a pioneer in the emerging field of transformational activism, a framework for change founded on the holistic principles of interdependence, and fueled by an aspiration for a more unified, peaceful, and loving world. As an advocate with 25 years of public policy experience, Carla is Omega Institute's chief external affairs officer, helping Omega connect it's work to change-making efforts around the world. Omega is the nation's premier holistic learning center, serving over 23,000 people annually and reaching over two million online. Carla is cofounder of the Omega Women's Leadership Center, a hub for convening, inspiring, and training women to #DoPowerDifferently.
Carla presents to all kinds of audiences on applying holistic principles in our everyday lives and serves in an advisory capacity to several organizations on the cutting edge of new ways of thinking about activism including It's Time Network, Women Without Borders,Ctznwell, and
Living Room Conversations.
Watch her Tedx Talk,
here.
Ann Seaton
is the Director of Difference and Media Project; Director of Multicultural Affairs; Visiting Assistant Professor of Humanities at Bard College. She received her B.A. from Wellesley College and her Ph.D. from Harvard University. Positions Include; Visiting scholar, Columbia University; Faculty Publishing Fellow, City University of New York; Du Bois Fellow, Harvard, and Assistant professor, English, CUNY. She has lectured at Harvard, Brown University, New York University, SUNY Binghamton, and Amherst College. She has been at Bard since 2009.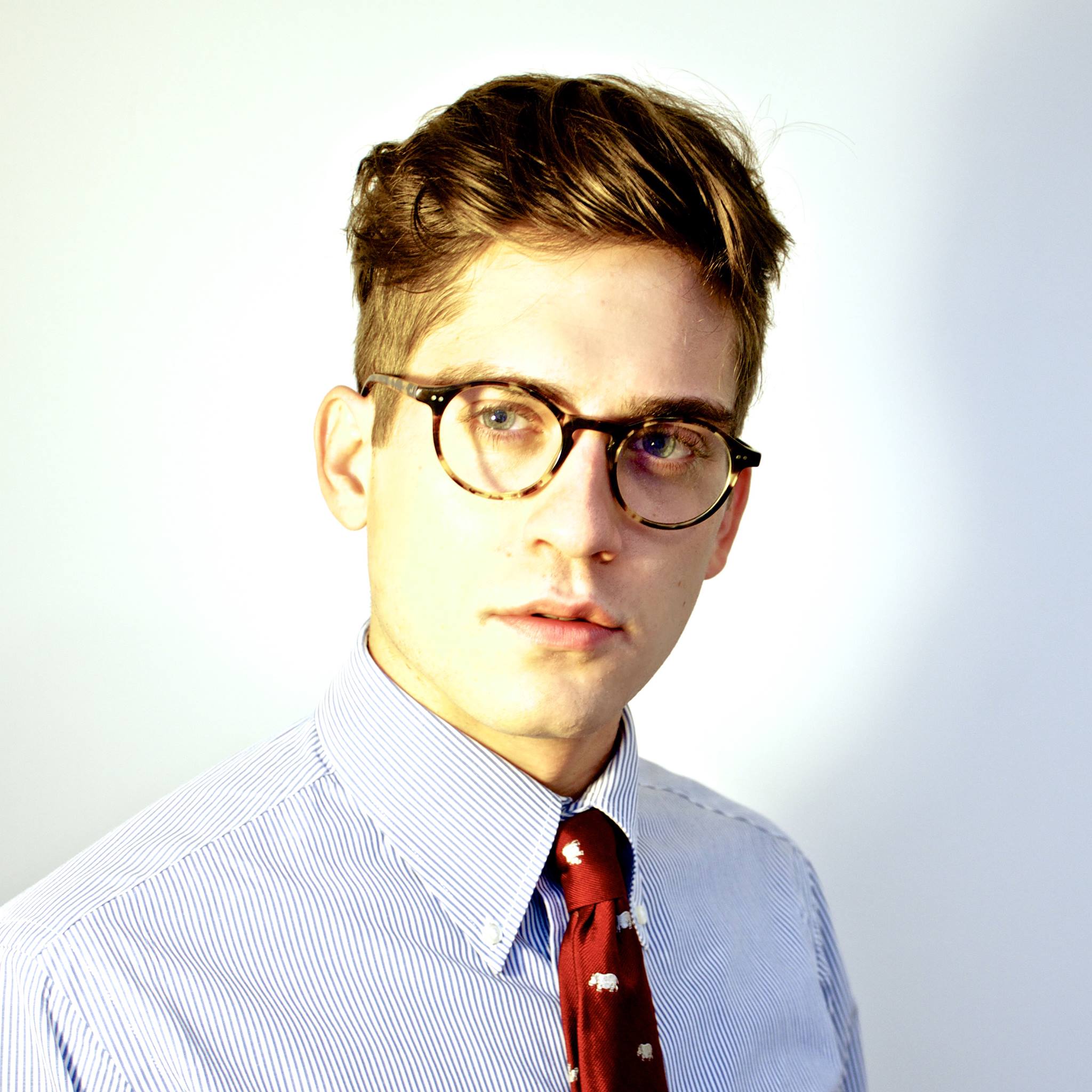 Lucian Wintrich
is an American political artist, commentator, and the current White House correspondent for Gateway Pundit. In October 2016, he was the curator of the first conservative art show in America, where he collaborated with Milo Yiannopoulos, Martin Shkreli, and Gavin McInnes. His controversial photo series "Twinks4Trump" initially gained Wintrich national attention after he exhibited the series at the Republican National Convention. Wintrich received his B.A. from Bard College where he majored in political science, after he was barred from the film department. His current articles and writings are available on
thegatewaypundit.com
and
lucianwintrich.com
.

Student Panelists
Ethan Quinones
is from Troy, NY and attended Troy High School. He is currently working on his BA from Bard in political studies and would like to attend law school in the future. HIs academic interests include Hannah Arendt, politics, philosophy, and morality.
Kevin Barbosa
is a Political Studies major from Queens, NY. Kevin is a member of the Bard Swim Team, BRAVE, and the Bard Law Society. He sits on the Multicultural Diversity Committee, the Socially Responsible Investment Committee, and the Bias Incident Campus Response Team. Kevin worked as a CCE Engagement intern in 2016 before becoming a media fellow in the 100 Days Initiative.
EVENT DETAILS
Time: 6:00 pm - 7:30 pm
Date: Wednesday, May 3rd,
Registration Is Required / Limited Seating
Location: TBA
Please enjoy the video below from the last public Living Room Conversation hosted by the Hannah Arendt Center, Fall 2016.
A Special Living Room Conversations Panel presented by The Hannah Arendt Center from Hannah Arendt Center on Vimeo.

PHILOSOPHY and BACKGROUND of LIVING ROOM CONVERSATIONS [LRC]
In today's world, we often find ourselves unable to connect with people of differing perspectives. Not understanding each other has led to dehumanizing others in a way that is detrimental to our society as a whole. This has led to our increased polarization and political gridlock.
Living Room Conversations
are a simple way that anyone with an open mind can engage with their friends in a friendly yet meaningful conversation about topics we care about. These conversations increase understanding, reveal common ground and allow us to discuss possible solutions. No fancy event or skilled facilitator is needed. When people of all walks of life begin to care about one another, they can begin working together to solve the wicked problems of our time.
In late 2010, Joan Blades partnered with dialogue experts to create a structured, intimate conversation format that would empower everyday citizens to discuss important issues with friends of differing political affiliations and backgrounds. The theory was that if two friends with different points of view, each invited two friends to join a conversation, with full disclosure about the intent and structure of the conversation, they could create a safe space for a respectful and meaningful exchange of ideas, develop new relationships and perhaps find common ground. This was the Living Room Conversations pilot project.
By early 2011, the pilot revealed that the Living Room Conversations structure worked. Both the observed and independent conversations were successful. Participants found they were anxious at the outset but soon felt comfortable using the format. In fact, these early conversations fostered relationships that continue to this day. Watch the video below to learn more about Living Room Conversations.