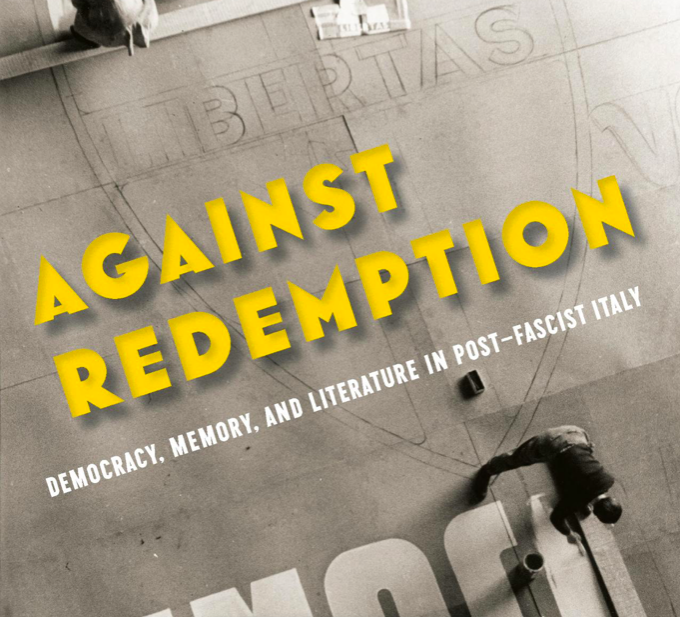 Hannah Arendt Center presents:
Against Redemption: From Fascism to Democracy
A Discussion with Franco Baldasso, Thomas Wild, and Jana Schmidt
Wednesday, March 15, 2023
Arendt Center
5:30 pm

This event occurred on:
Wed. March 15, 5:30 pm
The immediate aftermath of the Second World War has been described, and often remembered, as a moment of total reset. After the liberation from Nazi-fascist forces, narratives of reconstruction, regeneration, and overcoming dominated public discourse especially in the member states of the former Axis alliance. Even in the United States, 1945 became known as the "zero hour." But the fantasy of a completely new beginning was, from the beginning, marred by uncomfortable continuities. Franco Baldasso's new book
Against Redemption: Democracy, Memory, and Literature in Post-Fascist Italy
(Fordham, 2022) calls attention to the case of Italy and the heterodox legacies of fascism.
This discussion will test the idea of redemption for a deeper look at social and cultural change in the postwar period in Italy, the US, Germany, and other places. Join the Arendt Center for a discussion of Baldasso's fascinating new book and questions that continue to haunt us:
What was at stake in fantasies of redemptive regeneration?
How can we describe what happened "after" fascism?
How did fascist currents continue to influence post-war societies?
How does political nostalgia for authoritarian rule affect democracy?
Are fascism and democracy mutually exclusive?
Please rsvp with Jana Schmidt,
[email protected]
An excerpt of the book will be provided to participants.