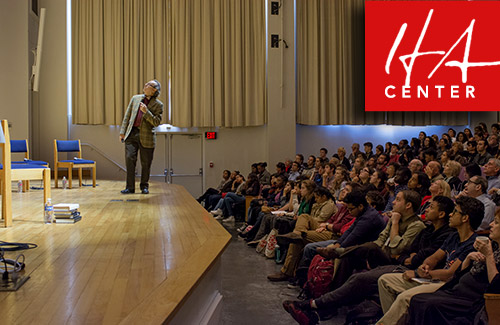 Hannah Arendt Center presents:
Dinner & Discussion with Hannah Arendt Center Post-Doctoral Teaching Fellow, Michiel Bot
"The Right to Literature"
Tuesday, April 21, 2015
Arendt Center
6:00 pm

This event occurred on:
Tue. April 21, 6 pm
You're invited to a dinner discussion with Michiel Bot on 4/21/2015 at 6pm at the Hannah Arendt Center. Michiel Bot will explore the idea, mentioned by writer and philosopher Michel Surya in a 2006 interview with Daniel Bensaïd, that "the freedom of literature and of thought is at the origin of all freedoms, including political ones." Michiel will contrast Surya's idea to alternative conceptions of the relation between literature and rights, for instance that of Milan Kundera, who argues that modern literature has created the ideological ground for liberal individualism by establishing a space beyond morality and beyond politics. Michiel will raise some comparative questions on the topic by discussing two essays on what has come to be known as the Rushdie affair: one by Foucauldian anthropologist Talal Asad, who criticizes The Satanic Verses and relativizes modern literature as simply one power/knowledge discourse among others, and one by psychoanalyst Fethi Benslama.
Michiel Bot
studied Law, Philosophy, and Cultural Analysis at the University of Amsterdam, and completed his Ph.D. in Comparative Literature at New York University. His research and teaching interests include critical theory, political theory, law, literature, rhetoric, and postcolonial theory. His dissertation, "The Right to Offend," challenges existing paradigms for adjudicating competing claims about "offensive" speech in contemporary politics and culture, by analyzing how giving offense and taking offense involve not only violations of abstract norms, but also identifications with those norms by concrete, antagonistic "subjects of offense."
April 21st at 6pm
R.s.v.p.
Required
[email protected]