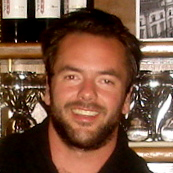 Lunchtime Talk with Hannah Arendt Center Post Doctoral Fellow, Charles Snyder
"Natality and Its Vicissitudes"
Wednesday, February 25, 2015
Hannah Arendt Center, 12N
12:00 pm

This event occurred on:
Wed. February 25, 12 pm
The terror of totalitarian government has proven that humans are capable of eliminating and destroying other humans with unprecedented acceleration and efficiency. The source of freedom given in the condition of natality had suffered, in this predicament, the same destructive fate. It is well known by now that natality carries within it the human capacity to begin something new. But it has been more difficult to face, and begin to comprehend, the reality of this nightmare: that humans born under the condition of natality are capable of unleashing systematic devastation.

R.s.v.p. to [email protected]
Refreshments will be served.