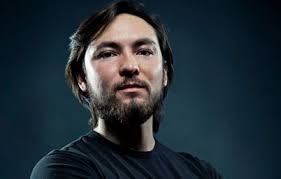 Hannah Arendt Center presents:
Courage To Be College Seminar Dinner & Lecture Series, with Danfung Dennis
Infusing technology with moral courage to fight for human and animal rights.
Monday, April 25, 2016
Kline, Faculty Dining Room
6:00 pm – 8:00 pm

This event occurred on:
Mon. April 25, 6 pm – 8 pm
TOPIC:
Infusing technology with moral courage to fight for human and animal rights. A discussion about the role of photojournalism, documentary filmmaking and virtual reality technology in establishing fundamental rights for the most vulnerable.
BIO:
Danfung Dennis is a photojournalist whose work has appeared in
The New York Times, Time
and
Newsweek
. He directed and produced the film, "Hell and Back Again", an award winning documentary that follows a Marine sergeant from combat in Afghanistan to his transition back to North Carolina. At the
2011 Sundance Film Festival
, the film won the Jury Prize and the Camera Prize for Best Foreign Documentary. The film was also nominated for an Academy Award in the category of
Best Documentary
in 2012. Read more about the film,
here.
Watch: TRAILERR.s.v.p. Required
Date: April 25
Time: 6pm
Location: Kline, Faculty Dining Room
*Invitation-Only
NOTE: A small number of seats will be available for the Lecture ONLY potion of the evening, beginning at 6:30pm. This will be on a First Come First Serve Basis. Please rsvp for the Lecture Only to
[email protected]
*Students enrolled in the College Seminar are required to attend. The Courage To Be Lecture and Dinner series brings students, scholars and experts in diverse fields together to attend to the question of the foundation of moral and spiritual courage in an age when the traditional religious grounds of such courage are said to be weak. These lectures are coordinated with the curricular initiative for students enrolled in the course, "The Practice of Courage." More about the Courage To Be program and the College Seminar,
here.