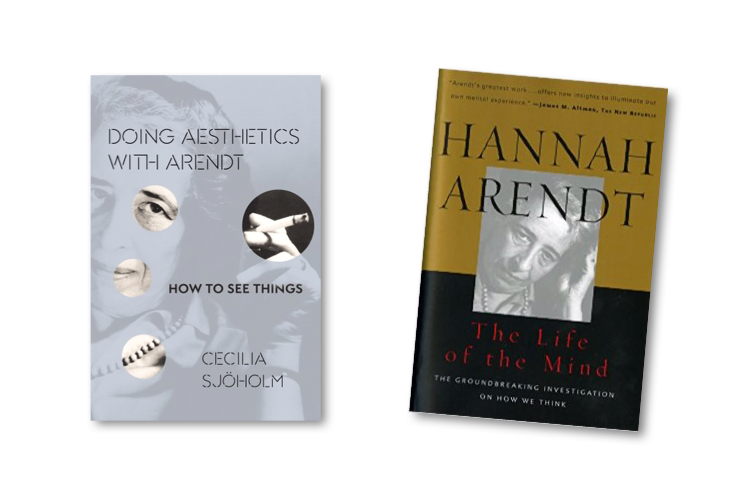 Hannah Arendt Center presents:
Reading Group: "Appearance and the Invisible" with Cecilia Sjöholm
Wednesday, April 20, 2016
Arendt Center
6:30 pm

This event occurred on:
Wed. April 20, 6:30 pm
Works of art have a double status. They belong both to the realm of thought and the open space towards which they are intended. Born in an interior sphere of thoughts and feelings in the act of creation, art is transposed and exposed in the entirely different realm of public space. Only works of art are made for the "sole purpose of appearance.", Arendt argues. What does this mean? The reading group will discuss the section "The Work of Art" in The Human Condition and discuss the relation between appearances and the invisible with regard to art.

READINGS:
ONE -- "The Work of Art"
TWO -- "Work", The Human Condition
THREE -- "The Permanence of the World and the Work of Art."
Invite Only - If interested, contact Jana Schmidt [email protected]
Light Refreshments will be served.
Please R.s.v.p to [email protected]
Date:
April 20
Time:
6:30 pm
Location:
Hannah Arendt Center
Room: 1st Floor, Seminar Room
1448 Annandale Road
Annandale-On-Hudson, NY 12504
MAP