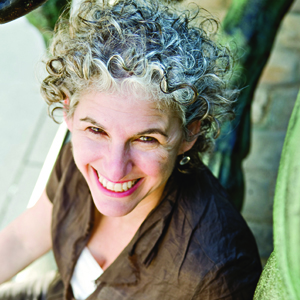 Hannah Arendt Center presents:
Courage To Be College Seminar Dinner & Lecture Series, with Leora Kahn
Monday, April 11, 2016
Kline, Faculty Dining Room
6:00 pm – 8:00 pm

This event occurred on:
Mon. April 11, 6 pm – 8 pm
The Road to Moral Courage: The Role of Rescuers' Testimonies in Post-Conflict Societies
How do we use rescue testimonies in teaching moral courage in order to make positive changes in a society that has experienced genocide or mass violence? Kahn will talk about the role of testimonies from her field work in Cambodia, Rwanda and Bosnia and its impact on education and societal programing around moral courage.


Leora Kahn is the founder and Executive Director of PROOF: Media for Social Justice. A photo editor for over 25 years, in 2006, she and a group of internationally known photojournalists decided to combine their skills and experience to make an impact in the world. PROOF was born six months later. Leora was previously the director of photography at Workman Publishing and at Corbis. She has also worked forTime, The New York Times Magazine, Rolling Stone, The New Yorker, and US News and World Report as well as for the Ford and Annie E. Casey Foundations. She has curated exhibitions for the Ford Foundation, ABC Television, Amnesty International, Women's Refugee Commission, and the Holocaust Museum in Houston.
Leora's film credits include "Rene and I," an award-winning documentary about the life of an extraordinary woman who, as a child, was experimented on by Josef Mengele during the Holocaust. She also co-produced "Original Intent," a documentary exploring the judicial philosophy promoted by Supreme Court Justices Antonin Scalia and Clarence Thomas.
Leora was previously a fellow at the Genocide Studies Center at Yale University where she conducted research on rescuers and rescuing behavior. She was the Cathy Cohen Lasry Visiting Lecturer at Clark University's Holocaust and Genocide Center. She is a recipient of The Adriane de Rothschild Fellowship for Social Entrepreneurship and is a Fulbright Senior Specialist.

Date: April 11
Time: 6pm
Location: Kline, Faculty Dining Room
*Rsvp Required/Invitation-Only

*A small number of seats will be available for the Lecture ONLY potion of the evening, beginning at 6:30pm. This will be on a First Come First Serve Basis. Please rsvp for the Lecture Only to [email protected]

*Students enrolled in the Courage To Be College Seminar are required to attend. The Courage To Be Lecture and Dinner series brings students, scholars and experts in diverse fields together to attend to the question of the foundation of moral and spiritual courage in an age when the traditional religious grounds of such courage are said to be weak. These lectures are coordinated with the curricular initiative for students enrolled in the course, "The Practice of Courage." More about the Courage To Be program and the College Seminar, here.