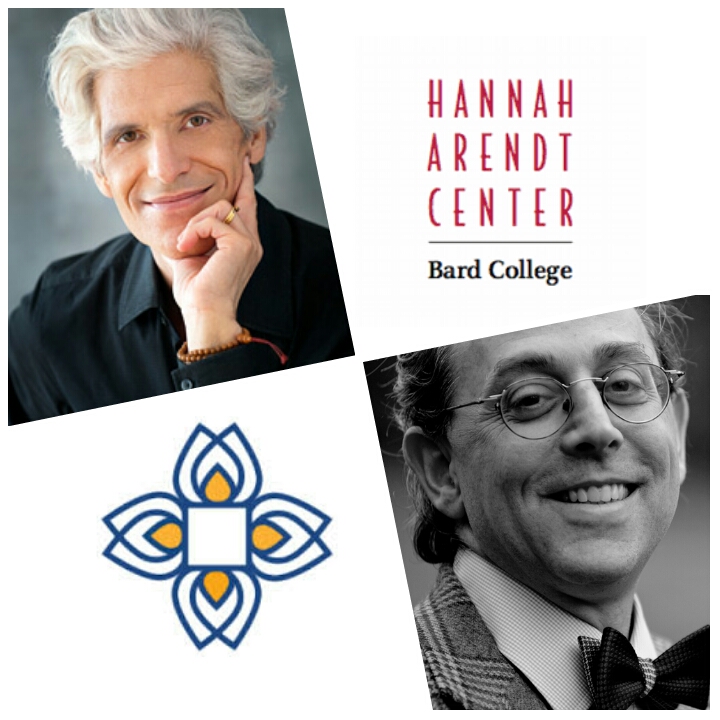 Hannah Arendt Center presents:
Summer Course Offering: The Courage to Change: Timeless Wisdom for the Modern Age.
Wednesday, June 1, 2016 – Wednesday, June 22, 2016
Tibet House, NYC

This event occurred on:
Wed. June 1 – Wed. June 22
The Nalanda Institute for Contemplative Science and The Hannah Arendt Center for Politics and Humanities at Bard College Presents: A Global Dialogue in Courage with Drs. Joe Loizzo and Roger Berkowitz.
DESCRIPTION

What do political philosopher Hannah Arendt, spiritual leader H.H. the Dalai Lama, existential theologian Paul Tillich, and non-violent activist Mahatma Gandhi have in common? For all four, moral courage is at the center of their ethical and political visions, and is vital for the future of humanity and of our planet. Embodying the traditions of Western philosophy, Buddhism, Christianity, and Indian non-violence, these world leaders stand together as torch-bearers of human wisdom and courage. In this four session dialogue, led by Nalanda Institute Director Joe Loizzo and Hannah Arendt Center Director Roger Berkowitz, we bring these brilliant minds together to ask how courageous action can rekindle the innate clarity we need to make our lives more meaningful and impactful. Each class will explore the writings of one of these great souls, in a group format of mindful dialogue and shared reflection. Participants will be encouraged to use the group dialogue to shed light on the fears and doubts that block them, and to apply the illuminating insights of our global avatars to transform the "shadow" forces of anxiety, guilt, conformity and self-enclosure into their own innate genius for courage, acceptance, life, and light.

Prerequisites: avid curiosity and a will to change.
June 1: Hannah Arendt and the Courage to Think: Responsibility and Judgment, 159-189​
June 8: The Dalai Lama and the Courage to Care: Ethics for the New Millennium, 19-77
June 15: Paul Tillich and the Courage to Be: The Courage to Be, 79-175
June 22: Mahatma Gandhi and the Courage to Change: Hind Swaraj, 64-117
Required Readings:
Arendt, Hannah. Responsibility and Judgment. New York: Schocken Books, 2003.
Dalai Lama, H.H. Ethics for the New Millennium. New York: Riverhead Books, 1999.
Gandhi, Mohandas K. Hind Swaraj and Other Writings. Cambridge: Cambridge University Press, 2009.
Tillich, Paul. The Courage to Be. New Haven: Yale University Press, 2014.




WHEN:
Four Wednesdays: 7-9 PM
June 1, 8, 15, 22, 2016


WHERE
Tibet House US
22 West 15th Street
New York, NY 10011 - View Map

COST
$25/per class
$100 for the full series

QUESTIONS
Please contact The Tibet House
Download:
INSTRUCTOR BIOS.pdf