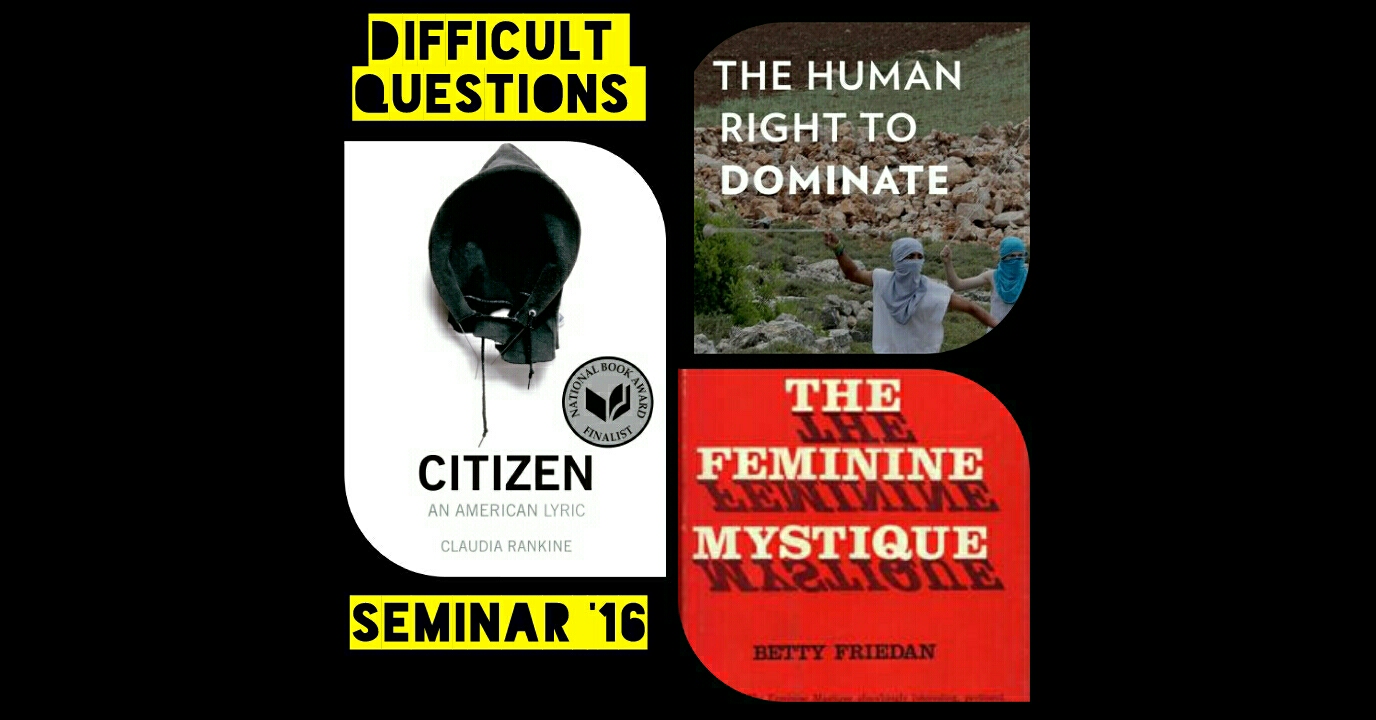 Hannah Arendt Center presents:
Difficult Questions College Seminar FALL 2016 Course List
Monday, August 29, 2016
Arendt Center

This event occurred on:
Mon. August 29
As you think about your Fall Course Registration, we would like to inform you about
The Difficult Questions College Seminar
being offered through the Hannah Arendt Center for Politics and Humanities.
This is a loose collection of courses grouped around the common theme of how we can talk productively and with civility about controversial and often incendiary themes like race, sex, and religion. At its best, college should offer a safe space for asking difficult questions. These courses ask difficult questions and in doing so explore how we can talk to each other across differences and other divides. While each course is unique, they will share public fora in which students and faculty can come together to talk across our different perspectives. All students in The Difficult Questions College Seminar are required to attend parts of the Hannah Arendt Center 2016 Conference
"Real Talk: Difficult Questions About Race, Sex, and Religion."
Both before and after the conference, there will be lectures, reading groups, and discussion groups. These events are open to students participating in the College Seminar courses so that students have the opportunity to talk with other students engaged in parallel but distinct explorations of the overriding question:
How can college be a safe and inclusive space for asking hard and uncomfortable questions essential to our democracy?
View the full course listing by visiting our website,
HERE.