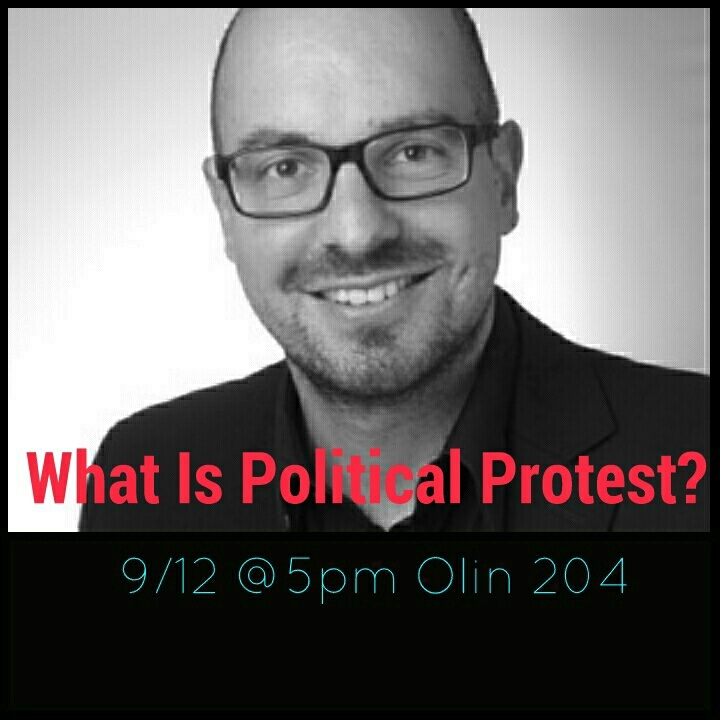 Hannah Arendt Center presents:
"What Is Political Protest?" By Professor Christian Volk
Monday, September 12, 2016
Olin, Room 204
5:00 pm

This event occurred on:
Mon. September 12, 5 pm
Please join us for a special lecture hosted by the German Studies Program and the Hannah Arendt Center for Politics and Humanites at Bard College on Monday, September 12.

The rise of political protest movements in recent years has accentuated the need for an understanding of the meaning of political protest in and for modern democracies on the one hand, and to consider suitable criteria to distinguish between emancipatory and non-emancipatory forms of protest on the other. The talk seeks to address these needs by developing a fully-fledged concept of political protest. A special Q&A session will follow the lecture with Thomas Wild, Associate Professor of German, Director of German Studies Research Director at the Hannah Arendt Center at Bard College

Christian Volk is Professor of Political Theory and History of Ideas at the University of Trier. He studied Politics, Economics and Economic and Social History at the RWTH Aachen University. Since mid-2011 he has headed the DFG research project "The concept of sovereignty in the transnational character". Previously, he was a postdoctoral fellow and scientific coordinator of the research project "International dissidence" Goethe University (2010-2011) and the DFG Research Training Group "Multilevel Constitutionalism" of the Humboldt University of Berlin (2009-2010).
The discussion following Prof. Volk's presentation will be moderated by Thomas Wild, Associate Professor of German, Director of German Studies and Research Director at the Hannah Arendt Center at Bard College.

Date: Monday, September 12
Location: Olin 204
Time: 5 PM

Free & Open to the Public