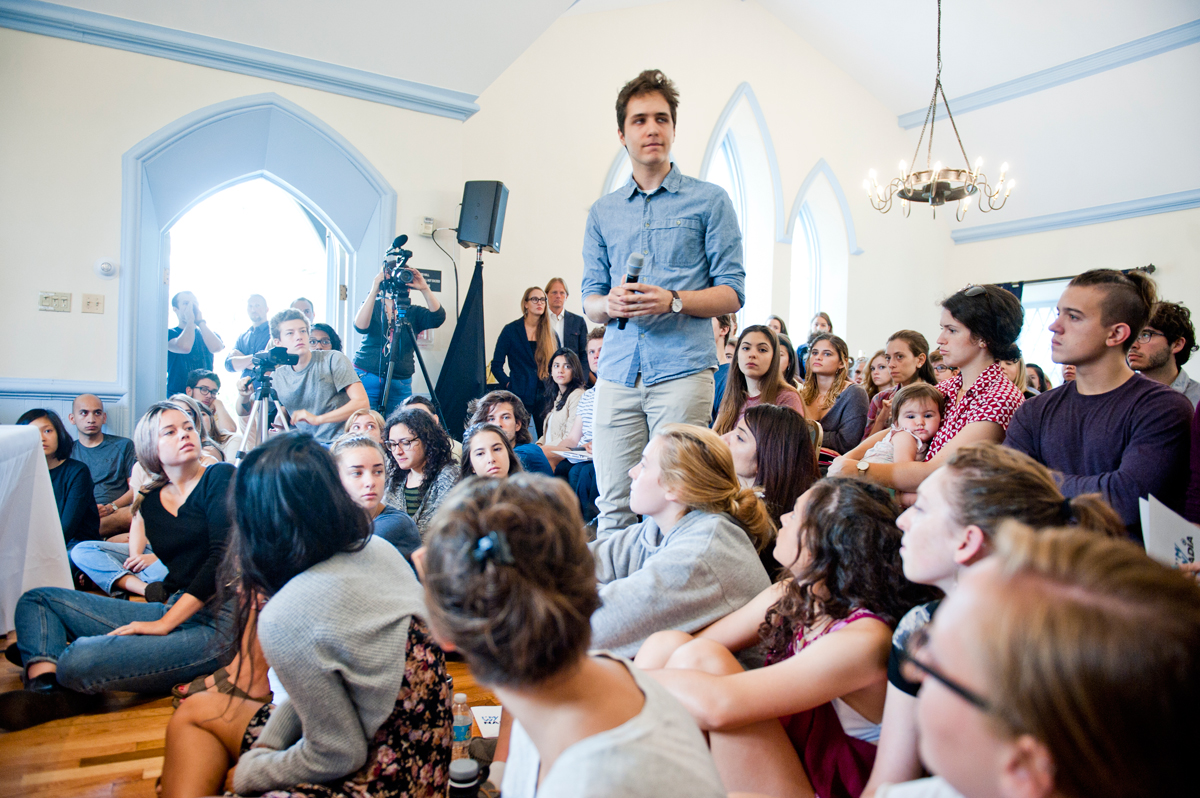 Hannah Arendt Center presents:
Paid Fellowships and Student Media Intern positions available during the 17-18 academic year at the Hannah Arendt Center for Politics & Humanities at Bard
Descriptions & How to Apply
Tuesday, August 1, 2017 – Friday, September 1, 2017
Arendt Center

This event occurred on:
Tue. August 1 – Fri. September 1
COURAGE TO BE STUDENT FELLOWSHIPS:
About:
The Hannah Arendt Center for Politics and Humanities seeks student applications to fill three (3) Student Fellow positions for the Courage to Be Program, a philosophical, scientific, and theological investigation into the religious and philosophical foundations of moral and spiritual courage. The project will consist of three (3) mandatory dinners/lectures Spring 2018. The lectures will focus on, "How and why do people resist evil?" Student Fellows will help organize the dinners, assist with selecting the speakers, and conduct interviews with the speakers, introduce the speakers and organize events. Student Fellows will also assist with planning the Annual Fall Arendt Center Conference on October 12-13, 2017. This year's topic is
Crises of Democracy: Thinking in Dark Times.
Requirements:
We are seeking students who are organized, comfortable writing bios, interested in writing for the blog, and dependable. Students must be available to work on Monday evenings during the 2017-2018 academic year and be in good standing with the college.
Pay:
Student Fellows will be paid a $1,000 honorarium over the course of the academic year ($500 Fall/$500 Spring).
The application deadline is 9/1/2017 at 12 am, midnight.
Application Process
: Applications will be reviewed 9/5-9/8. The Hannah Arendt Center will contact qualified candidates after 9/1/2017 to set up an interview.
APPLY HERE
MEDIA INTERN:
The Hannah Arendt Center is looking for a dependable, knowledgeable media intern for the 2017-2018 academic year. The intern's duties include but are not limited to:
• Film special events sponsored by the Hannah Arendt Center, including talks, lectures, and conferences.
• Edit film footage according to a preferred set of standards and on a timely basis.
• Help develop and propagate the Hannah Arendt Center's Vimeo, YouTube and iTunes channels.
• Assist with audio conversion of video content
• Assist with editing of audio content
• Work with the Hannah Arendt Center's Media Coordinator and other media interns.
Our preferred candidate will have strong communication skills, will be dependable, and will be capable of working independently and as part of a team. Compensation is on a video-by-video basis, as well as additional compensation for audio work or when filming special events. Special Skills Wanted: Media recording/editing experience is necessary, preferably on Final Cut Pro, Avid, Premiere, Soundbooth, and VLC.
Expiration Date:
09/02/2017
Email Resumes to Dan Fiege: [email protected]