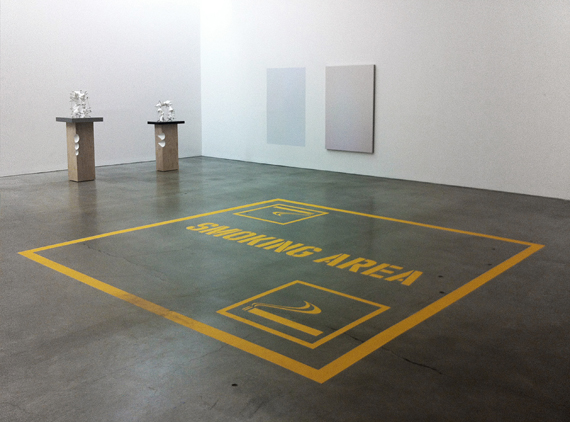 Hannah Arendt Porch Dedication/Reception
Monday, September 19, 2016
Arendt Center
4:00 pm

This event occurred on:
Mon. September 19, 4 pm
Inauguration:
Hannah Arendt Memorial Smoking Porch
Monday, September 19, 2016
Time: 4:00pm
In 2012 YES! Association / Föreningen JA! took part in the exhibition
Anti-Establishment
curated by Johanna Burton at
CCS Bard
with the many-fold project SMOKING AREA. As part of their project, YES! Association / Föreningen JA! worked on the idea of commemorating Hannah Arendt's ideas of friendship and conversation with a plaque and the inauguration of the Hannah Arendt Smoking Porch—commemorating Arendt's love of talking and smoking.
For Hannah Arendt, action and speech create a space between participants, which can find its location almost any time and anywhere. It is the space of appearance. The space where I appear to others, as others appear to me.
We propose that the Porch at the Hannah Arendt Center is a space of appearance – a space for thinking and smoking and not smoking, and most importantly, for the sharing of words and deeds.
During the weekend September 16-17 the Hannah Arendt Center will host YES! Association / Föreningen JA!. The artists will inhabit the porch as a space of appearance. This documented action will be YES! Association / Föreningen JA!'s contribution to the exhibition Feminism is Politics! curated by Olga Kopenkina, on view at the Pratt Manhattan Gallery from September 28 - November 27, 2016.
Read more about the CCS exhibition,
HERE.