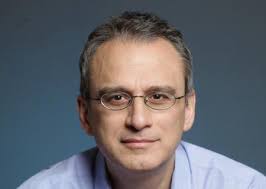 Excellent Sheep: The Miseducation of the American Elite and the Way to a Meaningful Life: By William Deresiewicz
Monday, November 7, 2016
Kline, Faculty Dining Room
5:30 pm – 7:00 pm

This event occurred on:
Mon. November 7, 5:30 pm – 7 pm
Join us for a talk with the 2016 National Endowment for the Humanities/Hannah Arendt Center Distinguished Visiting Fellow,
William Deresiewicz
, author of Excellent Sheep: The Miseducation of the American Elite & the Way to a Meaningful Life, as he discusses the topics of a liberal education, the liberal elite, and the perpetuation of a class system based in meritocracy. Specifically we will consider the questions of what does our system of elite education do to the people who go through it, and in thinking about our current political climate what does it do to our nation? Are we exacerbating inequality, retarding social mobility, and perpetuating privilege? As students who go to an elite college are we becoming a part of an elite that is as isolated from the very society we want to lead? These are the questions we will consider in our inaugural
Tough Talk Lecture Series
, which is part of the Hannah Arendt Center's student-led initiative,
Free Speech Project
.
Location:
Faculty Dining Room, Kline Commons
Date: Monday November 7
Time: 5:30-7:00
Free & Open to the Public
Rsvp not required