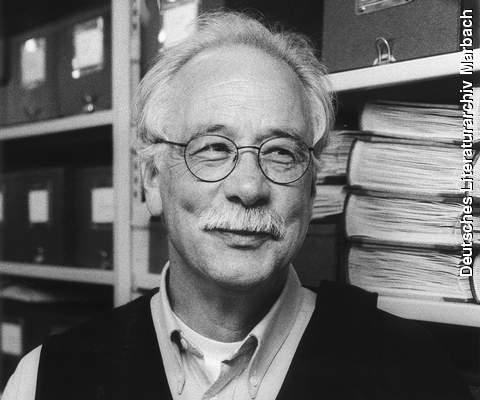 German Studies Program and Dean of the College present:
W.G. Sebald's Literary Remains:
On the Disappearance of the Author in his
Work and Archive
Dr. Ulrich von Bülow (The German Literary Archive)
Thursday, November 10, 2016
Olin, Room 204
5:00 pm

This event occurred on: Thu. November 10, 5 pm

The papers of W. G. Sebald (1944-2001) are preserved at the German Literary Archive in Marbach (Germany). In this talk, Dr. von Bülow, head of Marbach's Archive Department, will display and discuss rarely seen items from Sebald's literary estate. The themes of memory and remains —both literary and non-literary— are prominent in Sebald's fiction, and as a scholar and author, he was more concerned than many authors about the fate of his papers after his death. Just as he created in his writings a literary persona by means of factual material, he also carefully pre-selected what should be handed down to his reading public posthumously. This tour through Sebald's fascinating archive will culminate with a look into the manuscripts for Sebald's last great unfinished and unpublished book project.

Dr. von Bülow has published books and articles on German writers such as Arthur Schnitzler, Peter Handke, Franz Fühmann, Tankred Dorst, and W. G. Sebald. Among the books he has edited are volumes by Rainer Maria Rilke, Erich Kästner, Karl Löwith, and Martin Heidegger. His most recent publication is a book on Hannah Arendt in Marbach.

Ulrich von Bülow is currently a Visiting Research Scholar with the German Studies Program and the Hannah Arendt Center at Bard College.