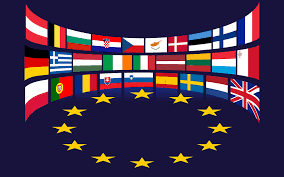 Political Studies Program presents:
Europe in Bad Constitution: A Lecture by Georg Zenkert
Thursday, April 6, 2017 7:00 pm

This event occurred on:
Thu. April 6, 7 pm
The formation of the European Union looks like a success story: peace between the nations, prosperity based on open markets, and the stabilization of the rule of law. The recent development however, the extension to meanwhile 28 Nations, seems to have overburdened the union. While further nations in the East wish to participate, the UK prefers to leave the club. Other nations may follow. What is wrong with the EU? It seems to be out of balance, and no one knows how to regain it. Enlargement or concentration on the core states? Slowing down or accelerating the process of the union? More problematic is, however, the democratic deficit. To put it briefly: The EU enacts regulations without representation. The Union consists of a complex configuration of powers, it manifests many competences, but it lacks a constitution, and, most notably, a convincing legitimation. The technocrats plea for a Union without constitution, and hope to proceed their business undisturbed; the supranationalists plea for a real constitution and hope to get rid of all problems of the traditional nation state. But who is the people in the Union, and who is – referring to democratic standards - the sovereign? An analysis of the powers in the Union is a precondition for a clarification of all further questions.
BIO:
MA, PhD and Habilitation at the University of Tuebingen, Germany; since 1996 Professor of Philosophy at the University of Education, Heidelberg, Germany; since 2009 Dean of the Department of cultural studies and humanities. Research focus: Political Philosophy, Philosophy of education.
Location: RKC 103
[MAP]
Start Time: 7 pm
Free & Open to the Public
Rsvp Not Required