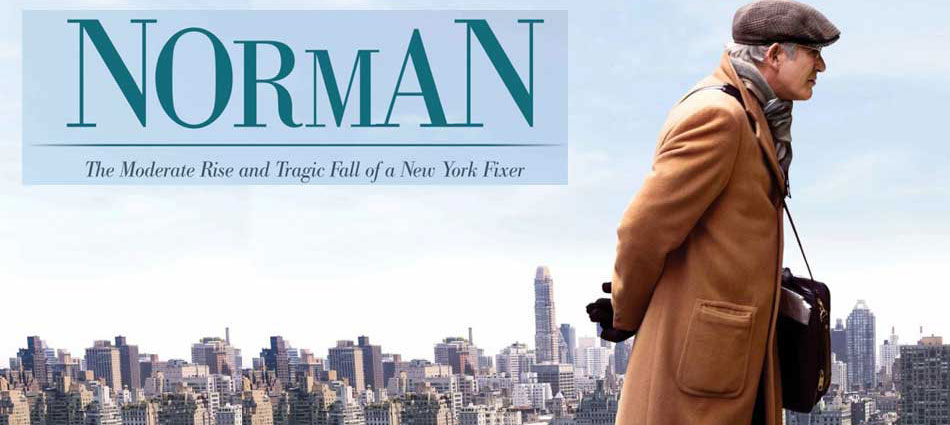 One Day University Film School Presents: "Norman" and a Discussion with Roger Berkowitz
Location: NYC
Sunday, October 1, 2017 9:15 am – 12:00 pm

This event occurred on:
Sun. October 1, 9:15 am – 12 pm
One Day University Film School Presents: "Norman"
Is world history changed by the machinations of great persons or small acts by anonymous people? Do loyalty and honor still matter in public life? Can a small act of kindness lead to a life-changing friendship? Can a powerful politician hold on to his soul? Is power as sweet as it seems? Or must power in the end lead to corruption?
These are the questions that inspire "Norman: The Moderate Rise and Tragic Fall of a New York Fixer," a 2017 film written and directed by Joseph Cedar and starring Richard Gere. "Norman" raises eternal and timely questions about power, insiders, and outsiders. In its complexity, the movie reflects on clichés about Jewish Machers and political players. Join us for a discussion of struggle between anonymity and the will to power led by Bard College Professor Roger Berkowitz.
QUESTIONS:
Contact One Day University by:
Phone: 800-300-3438
Email:
[email protected]
or
TO REGISTER:
Visit: https://www.onedayu.com/events/detail/646
LOCATION:
Loews AMC - Lincoln Square
1998 Broadway
New York, NY 10023