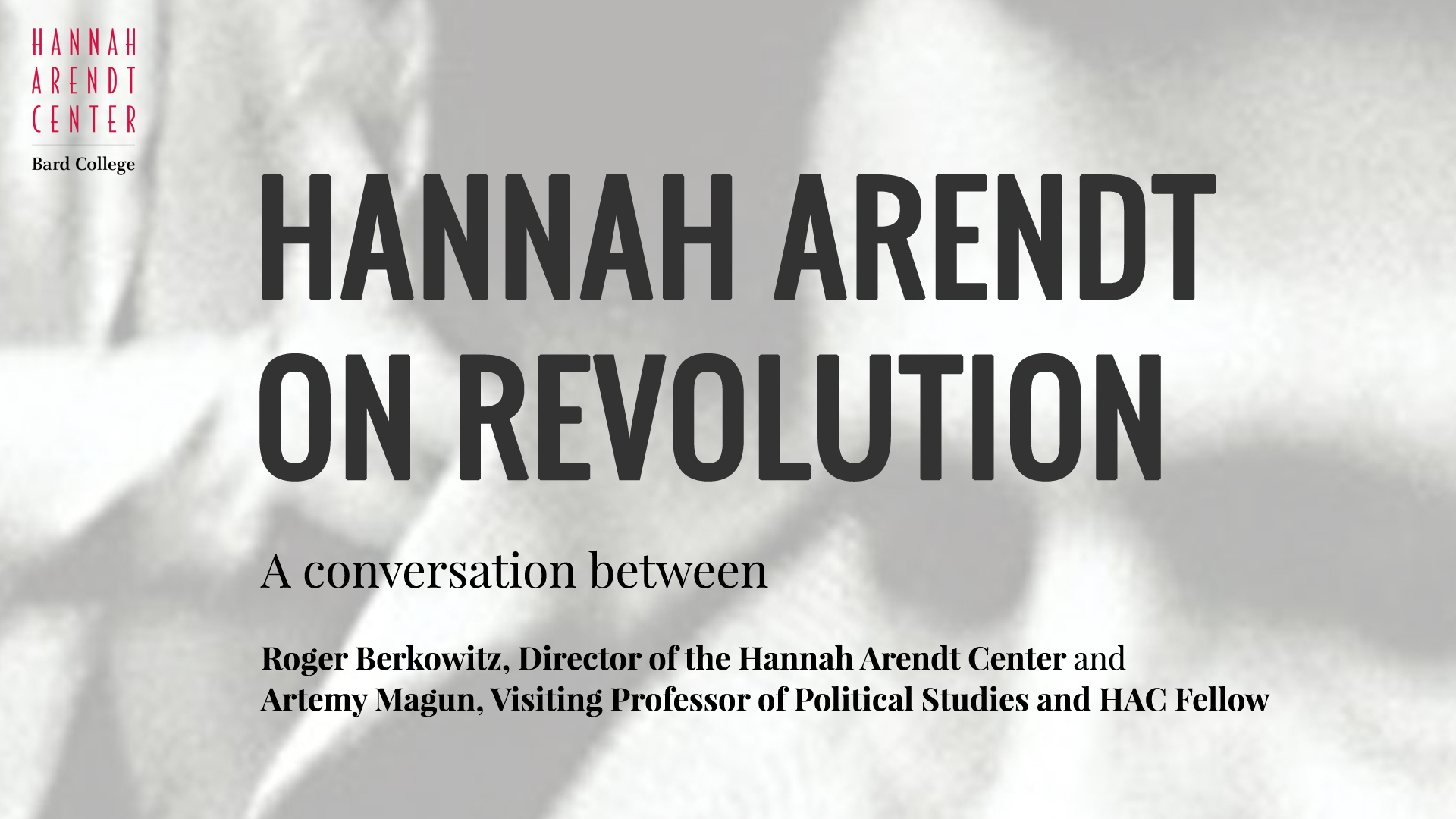 Russian/Eurasian Studies Program, Political Studies Program, Hannah Arendt Center, and Center for Civic Engagement present:
Hannah Arendt on Revolution
A conversation between Roger Berkowitz and
Artemy Magun
Monday, November 13, 2017
Olin, Room 202
6:00 pm – 9:00 pm

This event occurred on: Mon. November 13, 6 pm – 9 pm

The Russian Revolution was largely absent from Hannah Arendt's book-length exploration of modern revolutions. This absence follows from Arendt's understanding of the Russian Revolution as a social revolution that follows the model of the French Revolution, and thus one that failed to offer anything new to our understanding of revolutions. Arendt's dismissal of the Russian Revolution and also her critique of social revolutions has been controversial, and widely criticized for ignoring the driving force of revolutions to help the poor.

In spite of this, Arendt does return to the question of Russian revolution when she writes on the local workers councils (the Soviets). In this, she values the heritage of 1917, only to recognize that councils were soon suppressed by the Bolshevik party.

In this discussion between Roger Berkowitz and Artemy Magun, two Arendt scholars will ask whether Arendt was right in seeing the Russian Revolution as derivative from the French Revolution, whether her dismissal of Social Revolutions can be defended, and whether the revolution of her liking is possible in the present historical circumstances.