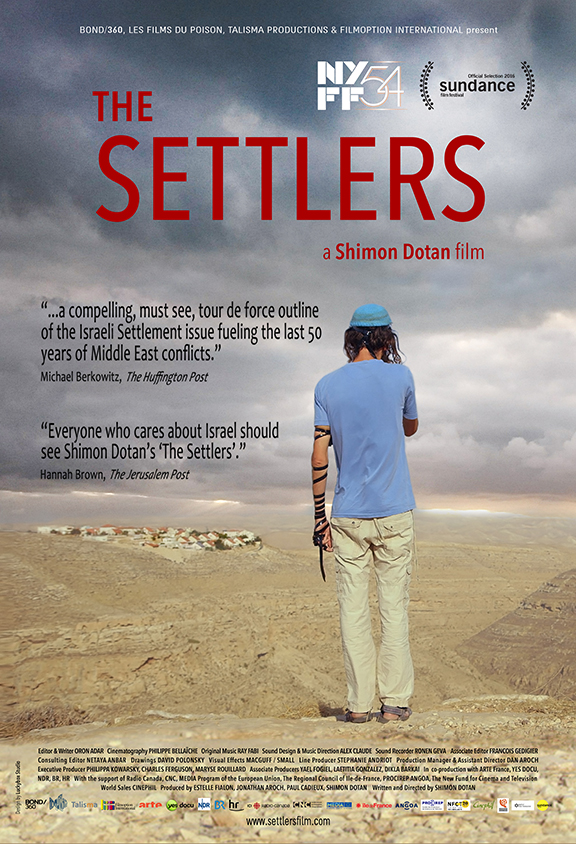 Jewish Studies Program and Human Rights Project present:
Film Screening: The Settlers
Hosted by: The Hannah Arendt Center, the Human Rights Project, and the Jewish Studies Program
Tuesday, March 27, 2018
Campus Center, Weis Cinema
7:00 pm

This event occurred on:
Tue. March 27, 7 pm
About the Film:
Since the decisive victory of Israel during the Six-Day War in 1967, hundreds of thousand Israeli citizens settled down in the occupied territories of the West Bank. Benefiting from an unprecedented access with the pioneers of the movement of colonization and from the current, religious and secular colonists, The Settlers is an in-depth exploration of these communities, which take hostage the sociopolitical future of Israel and Palestine today.
Watch the Trailer
Here
About the Director:
Shimon Dotan is an award-winning filmmaker with thirteen feature films to his credit. His films have been the recipients of the Silver Bear Award at the Berlin Film Festival (The Smile of the Lamb), numerous Israeli Academy Awards, including Best Film and Best Director (Repeat Dive; The Smile of the Lamb), Best Film at the Newport Beach Film Festival (You Can Thank Me Later) and the Special Jury Prize at Sundance (Hot House). Dotan is the recipient of a Guggenheim Fellowship Award and of a Cullman Fellowship for scholars and writers at the New York Public Library. He has taught filmmaking and film studies at Tel Aviv University in Israel and at Concordia University in Montreal. Since 2003 he is teaching at NYU and at New School University.
In 2016 Dotan wrote and directed The Settlers, produced by Estelle Fialon, Jonatan Aroch, Paul Cadieux, and Dotan.
Date:
March 27, 2018
Time:
7 P.M.
Location:
Weis Cinema, Campus Center
Free & Open to the Public