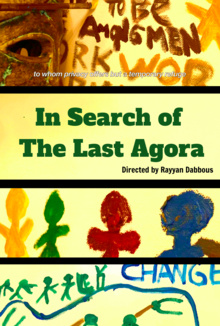 Film Screening: In Search of The Last Agora
Thursday, November 15, 2018
Barringer House
7:15 pm – 9:00 pm

This event occurred on:
Thu. November 15, 7:15 pm – 9 pm
In Search of The Last Agora
(2018) is a 53-minute experimental film revisiting Hannah Arendt's work, The Human Condition. In the book's 60th anniversary, this illustrated documentary finds new meaning in the political theorist's conceptions of politics, technology and society in the 1950s. Predicting our abuses of phenomena unknown yet to Arendt's time, such as social media, intense globalization, and obsessive celebrity culture, In Search of The Last Agora is a film about the origins of the lonely mass man, and his alarming future.
Rsvp Required:
[email protected]
Date: Thursday, November 15th
Time: 7:15 pm
Location: Barringer House 1442 Annandale Road
(map)