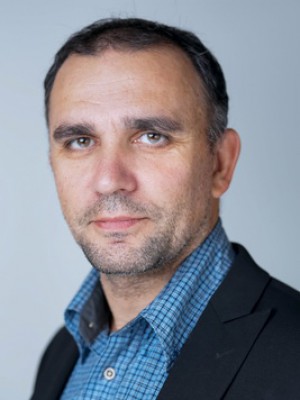 The Concept of the Public: Between Recognition and Negativity: Lunchtime Talk by Artemy Magun
Monday, December 3, 2018
Arendt Center
12:00 pm – 2:00 pm

This event occurred on:
Mon. December 3, 12 pm – 2 pm
The Concept of the Public: Between Recognition and Negativity
We are living through a crisis of the public domain, and it is perhaps a good idea to review the meaning of this (relatively recent) concept. The mainstream treatment of the public sphere (by Habermasians, by Neo-Republicans) consists in the existence of accessible fora, of respectable discussion, and of mutual recognition. This meaning depends on what psychoanalysis understands as a presumption of the Big Other. However, the etymology and the actual existence of «the public» points to the more democratic «other» of the populus. The sense of enveloping space that is required by the public sphere proceeds, first, from profanation and subversion, second, from the reversal of symbolic structures.
Bio
Artemy Magun is a Hannah Arendt Center Teaching Fellow and Visiting Professor in Political Studies at Bard College for fall 2017. He is a Professor at the Faculty of Liberal Arts and Sciences of St. Petersburg State University (Smolny College) where he teaches political theory and philosophy. Magun received his PhD in Political Science from the University of Michigan and also holds a doctorate in philosophy from the University of Strasbourg. In English, he is the author of Negative Revolution (2013), editor of Politics of the One (2013), and currently editor of the international journal Stasis. Magun has also written extensively for Telos, History of Political Thought, Continental Philosophy Review, and Theory and Event. At Bard, he will be teaching a course on "Russian Politics."
RSVP required:
[email protected]
Time: 12 noon
Location: Hannah Arendt Center