Written Arts Program, Literature Program, Hannah Arendt Center, and Africana Studies Program present:
The Words We Live By: Poetry and Philosophy in Conversation
Tuesday, March 26, 2019
The Sanctuary at Murray's, Tivoli
6:00 pm – 8:00 pm

This event occurred on:
Tue. March 26, 6 pm – 8 pm
The Words We Live By: Poetry and Philosophy in Conversation
Sponsored by the
Poetry Foundation,
Literature Program, Written Arts Program, Africana Studies Program, and the Hannah Arendt Center for Politics and Humanities at Bard College
The Hannah Arendt Poetry and Philosophy Address invites a poet and a philosopher to engage in conversation about the place of poetry in a world increasingly defined by political and social strife, disorientation, and loneliness. Hannah Arendt has written that "the storehouse of memory is kept and watched over by the poets, whose business it is to find and make the words we live by." For Arendt, poetry was what remained after the war, as a record of experience that could provide a sense of durability in the world, and as a form of thinking that could orient us away from the tyranny of ideology. Throughout her career the language of poetry remained at the heart of her political writing, and it is in this spirit that we invite a poet and a philosopher to talk together about the enduring and urgent significance of poetry in the world today.
FEATURED GUEST SPEAKERS
Fred Moten
lives in New York and teaches in the Department of Performance Studies at New York University. His latest book is
consent not to be a single being
(Duke University Press, 2017, 2018).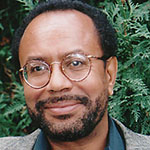 Robert Gooding-Williams
is the M. Moran Weston / Black Alumni Council Professor of African-American Studies and Professor of Philosophy at Columbia University. He is the author of
Zarathustra's Dionysian Modernism
(Stanford, 2001),
Look, a Negro! Philosophical Essays on Race, Culture, and Politics
(Routledge, 2005), and
In the Shadow of Du Bois: Afro-Modern Political Thought in America
(Harvard, 2009).
This event will be moderated by Ann Lauterbach
Poet Ann Lauterbach's work has been compared to the poetry of
John Ashbery
and
Barbara Guest
. She has published several volumes of poetry, including
Many Times, but Then
(1979),
Before Recollection
(1987),
Clamor
(1991),
And for Example
(1994),
On a Stair
(1997),
If in Time
(2001),
Hum
(2005) and
Or to Begin Again
(2009), which was a finalist for the National Book Award.
Free & Open to the PublicLocation:
Murray's Tivoli,
The Sanctuary (2nd floor)
Date:
March 26, 2019
Start Time:
6:00 pm
MAP