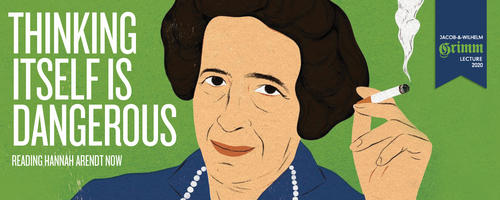 Hannah Arendt Center presents:
Thinking Itself is Dangerous: Reading Hannah Arendt Now
Thursday, March 19, 2020
The CIGI Campus Auditorium 67 Erb St W Waterloo, ON N2L 6C2 Canada
7:00 pm – 9:00 pm

This event occurs on:
Thu. March 19, 7 pm – 9 pm
What can Hannah Arendt's life and work teach us about our present political moment? Arendt scholar Samantha Rose Hill will talk about the renewed interest in Hannah Arendt's work, and why we should be reading Arendt now to better understand the politics of today.
Learn More