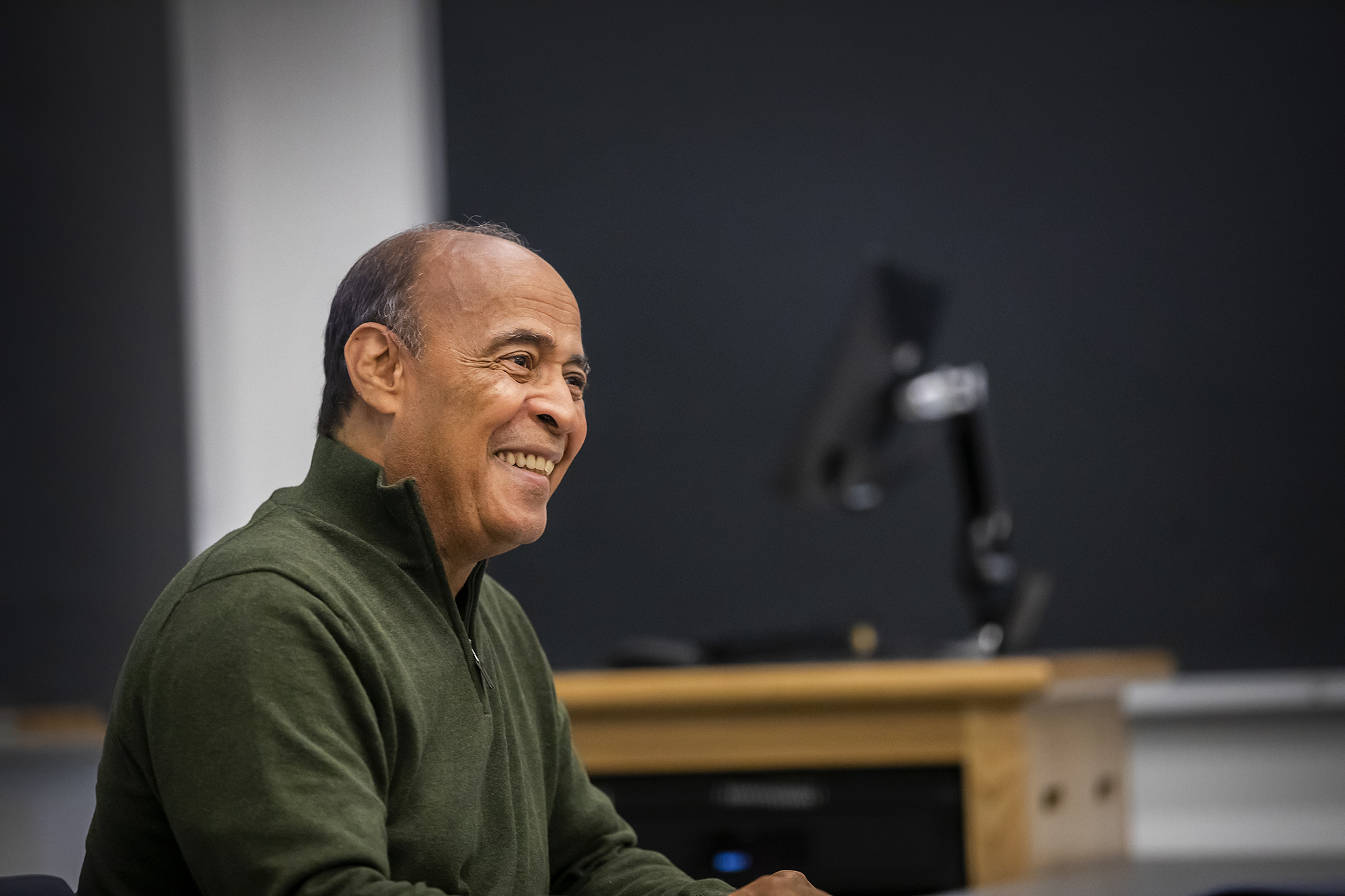 Hannah Arendt Center presents:
Courage to Be Series: Model of Courage
with Adolph L. Reed Jr
Wednesday, February 17, 2021
Online Event
6:00 pm – 8:00 pm

This event occurred on:
Wed. February 17, 6 pm – 8 pm
The 1963 Italian film, "The Organizer," is a superb illustration of courage as the outcome of a collective project. Set in a textile suburb of Turin, the film follows a group of workers who experience grievances with factory management. Initially, one worker steps forward to convey those grievances to the bosses and is unceremoniously fired for his courageous effort. Only when the workers determine that their effectiveness lies not in a single individual, but in their collective action are they able to overcome their hesitance and act courageously together.
Click here to watch "The Organizer"
Adolph Reed Jr. is Professor of Political Science at the University of Pennsylvania. He is the editor of Race, Politics and Culture: Critical Essays on the Radicalism of the 1960s (Greenwood Press, 1986) and Without Justice for All: The New Liberalism and our Retreat from Racial Equality (Westview, 1999) and is author of The Jesse Jackson Phenomenon: The Crisis of Purpose in Afro-American Politics (Yale Press, 1986); W.E.B. Du Bois and American Political Thought: Fabianism & the Color Line (Oxford University Press, 1997), Stirrings in the Jug: Black American Politics in the Post- Segregation Era (University of Minnesota Press, 1999), and Class Notes (New Press, 2000), a collection of his popular political writing and co-author of Renewing Black Intellectual History: The Ideological and Material Foundations of African American Thought (Paradigm, 2010). He has been a columnist in The Progressive and The Village Voice, and currently in The New Republic and has written frequently in The Nation. He served on the board of Public Citizen, Inc. and was a member of the Interim National Council of the Labor Party, and the executive committee of the American Association of University Professors and is currently on the board of Food and Water Action and is an Organizer in the Debs-Jones-Douglass Institute's Medicare for All-South Carolina campaign.