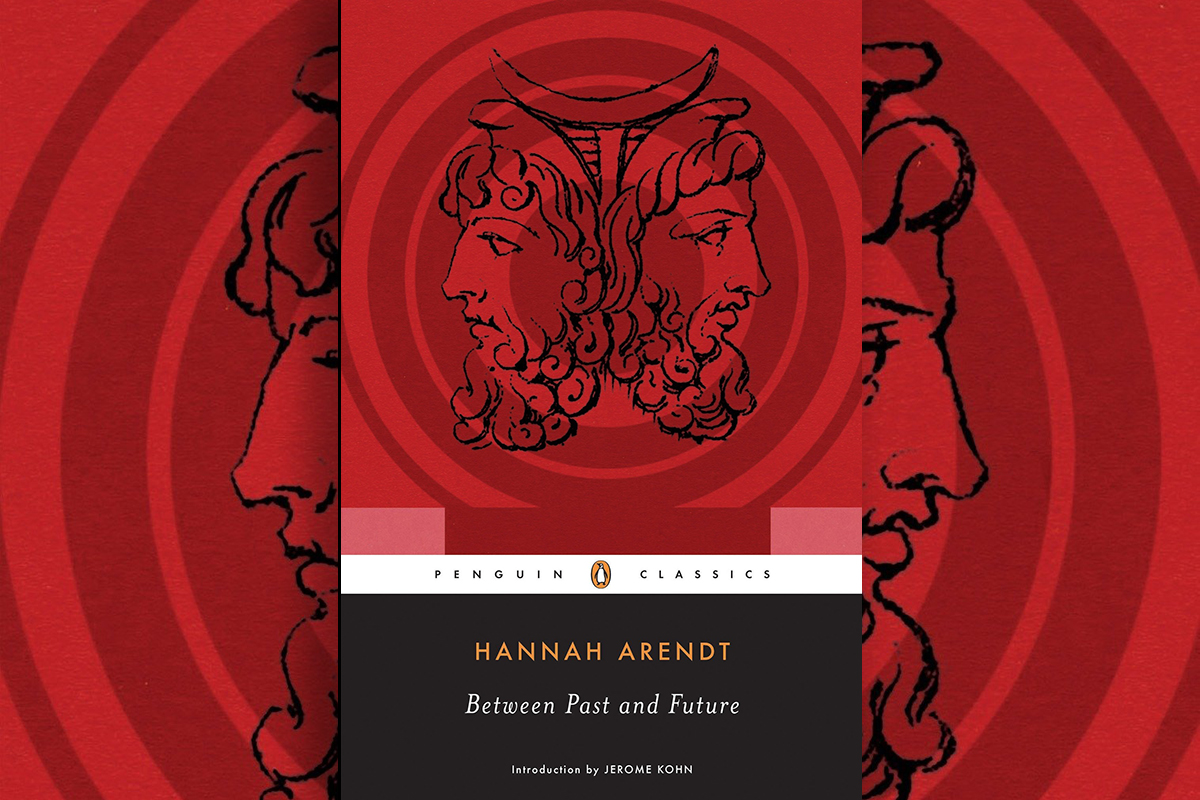 Hannah Arendt Center presents:
Between Past and Future: Reading and Discussion
Saturday, April 17, 2021 – Saturday, May 22, 2021
Online Event

This event occurred on:
Sat. April 17, 6 pm – 7:30 pm
Sat. May 1, 6 pm – 7:30 pm
Sat. May 8, 6 pm – 7:30 pm
Sat. May 15, 6 pm – 7:30 pm
Sat. May 22, 6 pm – 7:30 pm
Humanities New York and the Hannah Arendt Center for Politics and Humanities at Bard College present a Reading and Discussion Program focused on bringing together community members to read and discuss Hannah Arendt's, Between Past and Future.
About Between Past and Future:
Hannah Arendt's insightful observations of the modern world, based on a profound knowledge of the past, constitute an impassioned contribution to political philosophy. In Between Past and Future Arendt describes the perplexing crises modern society faces as a result of the loss of meaning of the traditional key words of politics: justice, reason, responsibility, virtue, and glory. Through a series of eight exercises, she shows how we can redistill the vital essence of these concepts and use them to regain a frame of reference for the future. To participate in these exercises is to associate, in action, with one of the most original and fruitful minds of the twentieth century.

Reading Schedule:

Sat. April 17, 6 pm – 7:30 pm
Introduction to the group; Preface

Sat. May 1, 6 pm – 7:30 pm
Excerpts from What Is Authority? and What is Freedom?

Sat. May 8, 6 pm – 7:30 pm
The Crisis in Culture; Its Social & Its Political Significance

Sat. May 15, 6 pm – 7:30 pm
Truth and Politics

Sat. May 22, 6 pm – 7:30 pm
The Conquest of Space and the Stature of Man; Wrap up/Conclusion

About The Facilitator:
Roger Berkowitz is the Founder and Academic Director of the Hannah Arendt Center and Professor of Political Studies, Philosophy, and Human Rights at Bard College. Professor Berkowitz writes and speaks about how justice is made present in the world.
About Humanities New York:
The mission of Humanities New York is to strengthen civil
society and the bonds of community, using the humanities to foster engaged inquiry and dialogue around social and cultural concerns. To realize its mission, Humanities New York has identified three broad goals with attendant objectives to guide its work over the next three years.
Registration is now closed.