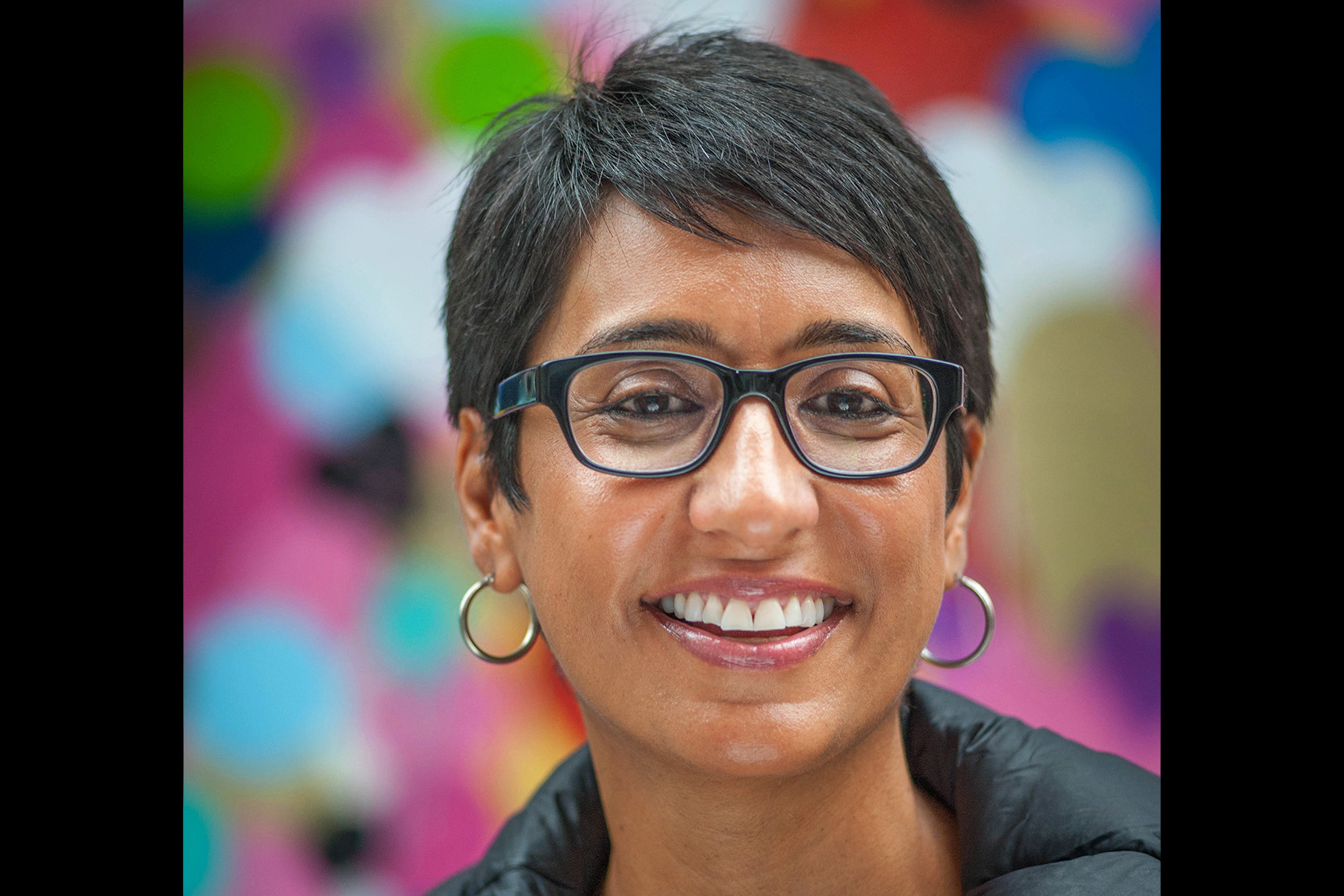 Hannah Arendt Center presents:
Courage to Be Series: The Courage to Be More than a Label (or Three)
Wednesday, April 28, 2021
Online Event
6:00 pm – 7:30 pm

This event occurred on:
Wed. April 28, 6 pm – 7:30 pm
About Irshad Manji
Recipient of Oprah's "Chutzpah Award" for boldness, Irshad Manji is the founder of Moral Courage College, which teaches people how to engage about polarizing issues without shaming or canceling each other. She teaches leadership with Oxford University's Initiative for Global Ethics and Human Rights. Irshad rose to international prominence as the author of two books about the need for reform in her faith of Islam -- books that are banned in some countries and bestsellers in others. Irshad's latest book is Don't Label Me: How to Do Diversity Without Inflaming the Culture Wars. Chris Rock calls it "genius." Not everybody agrees. The "Courage To Be" Lecture is an annual tradition at the Hannah Arendt Center, yet this year's event will break the mold in at least three ways. First, it's virtual. Second, it won't be a lecture at all; it will be a vibrant conversation. And it will be vibrant precisely because of the third distinguishing element: Our "lecturer," the internationally bestselling author Irshad Manji, will encourage skepticism, doubt, and outright disagreement with her provocative but sincere perspectives on diversity and inclusion.
She expresses those perspectives in her latest book, Don't Label Me, which many participants of this event will have read alongside Robin DiAngelo's White Fragility. Manji argues that labels such as "White," "Black," "BIPOC" and others can easily distort human beings, reducing each of us to something less than our complicated, plural selves. Moreover, too much antiracism and diversity discourse today reinforces the zero-sum, Us-against-Them mindset that leads to oppression in the first place. Ideological purity corrupts the pursuit of diversity, which is why a truly diverse society values different viewpoints. Ultimately, if we truly want to change culture, we must exercise the moral courage to speak truth to our own egos -- the most pervasive and pernicious of all powers.
Please join Irshad Manji and Roger Berkowitz for a discussion that's bound to shake up how we see each other and ourselves.
Meeting ID: 893 4326 1774
One tap mobile
+16465588656,,89343261774# US (New York)
+13017158592,,89343261774# US (Washington DC)
Dial by your location
+1 646 558 8656 US (New York)
+1 301 715 8592 US (Washington DC)
+1 312 626 6799 US (Chicago)
+1 253 215 8782 US (Tacoma)
+1 346 248 7799 US (Houston)
+1 669 900 9128 US (San Jose)
Meeting ID: 893 4326 1774
Find your local number: https://bard.zoom.us/u/kYzcJJIxv
Join by SIP
[email protected]
Join by H.323
162.255.37.11 (US West)
162.255.36.11 (US East)
115.114.131.7 (India Mumbai)
115.114.115.7 (India Hyderabad)
213.19.144.110 (Amsterdam Netherlands)
213.244.140.110 (Germany)
103.122.166.55 (Australia Sydney)
103.122.167.55 (Australia Melbourne)
149.137.40.110 (Singapore)
64.211.144.160 (Brazil)
69.174.57.160 (Canada Toronto)
65.39.152.160 (Canada Vancouver)
207.226.132.110 (Japan Tokyo)
149.137.24.110 (Japan Osaka)
Meeting ID: 893 4326 1774