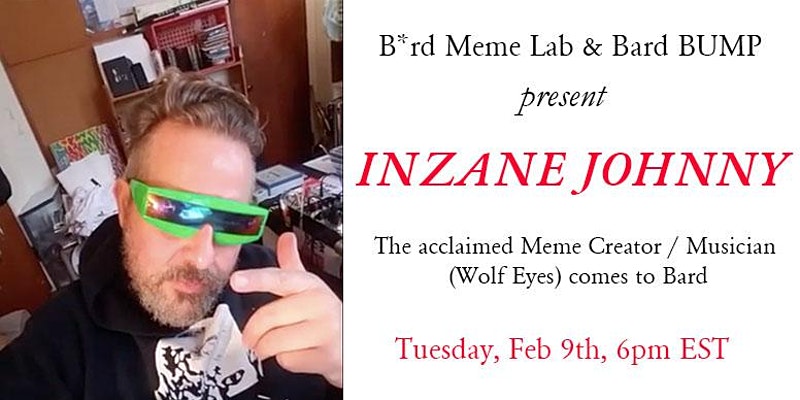 Hannah Arendt Center presents:
B*rd Meme Lab & Bard BUMP present
Inzane Johnny
Tuesday, February 9, 2021
Online Event
6:00 pm – 7:30 pm

This event occurred on:
Tue. February 9, 6 pm – 7:30 pm
For the past two decades, experimental musician John Olson has been at the forefront of the intersection between electronic innovation and aesthetics. As Inzane Johnny, he has taken his expertise on this medium and interpreted it through the burgeoning phenomenon of memes. He has seen his own specific brand of humor, one which is serious about art but ludic about life, disseminate into a digitally ubiquitous sensibility. February 9th, John will come to speak at Bard College about how his innovative approach to technological art has shaped our culture at large. This inaugural event is going to kick off our season of artists and presenters that make us reconsider the meme format as a discursive site.