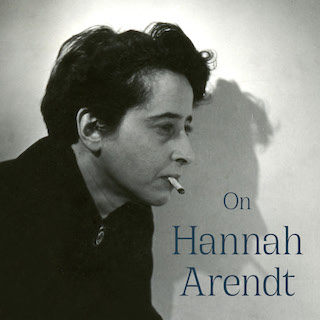 Hannah Arendt Center presents:
On Hannah Arendt: Virtual Reading Group - 'What is Authority?'
In Collaboration with the Richard Saltoun Gallery
Wednesday, April 28, 2021
Online Event
1:00 pm – 2:30 pm

This event occurred on:
Wed. April 28, 1 pm – 2:30 pm
A virtual reading group in collaboration between Richard Saltoun Gallery and the Hannah Arendt Center to accompany the gallery's year-long exhibition programme 'On Hannah Arendt'.
Led by Roger Berkowitz, Founder and Director of the Hannah Arendt Center, the fourth event in the series will discuss Arendt's essay 'What is Authority?' from her 1968 publication 'Between Past and Future'. The essay will be introduced by Shai Lavi, Director of the Van Leer Jerusalem Institute and a Professor of Law at Tel Aviv University.
The discussion is held on the occasion of the group exhibition 'What is Authority?' at Richard Saltoun Gallery in London, featuring Lili Dujourie, Everlyn Nicodemus and Lerato Shadi (from 26 April until 22 May 2021).
Learn more