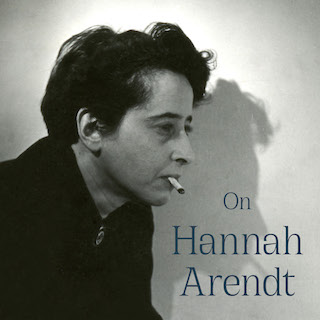 Hannah Arendt Center presents:
On Hannah Arendt: Virtual Reading Group - 'What is Freedom?' with Judith Butler
A collaboration with the Richard Saltoun Gallery
Thursday, June 17, 2021
Online Event
1:00 pm – 3:00 pm

This event occurred on:
Thu. June 17, 1 pm – 3 pm
A virtual reading group in collaboration between Richard Saltoun Gallery and the Hannah Arendt Center to accompany the gallery's year-long exhibition programme 'On Hannah Arendt'.
Led by Roger Berkowitz, Founder and Director of the Hannah Arendt Center, the third event in the series will discuss Arendt's essay 'The Concept of History' from her 1968 publication 'Between Past and Future'.
A special introduction to the chapter will be presented by Judith Butler, acclaimed philosopher, gender theorist, and Maxine Elliot Professor of Comparative Literature at the University of Berkeley California.
The discussion is held on the occasion of Israeli artist BRACHA's solo exhibition inspired by the essay, on view in London from 15 June until 24 July 201.
For more information: https://www.richardsaltoun.com/exhibitions/89-on-hannah-arendt-what-is-freedom-bracha/overview/
*Please note: By registering to attend, you will automatically be added to the gallery's newsletter to receive news of upcoming exhibitions in the programme. Please contact
[email protected]
to opt out.