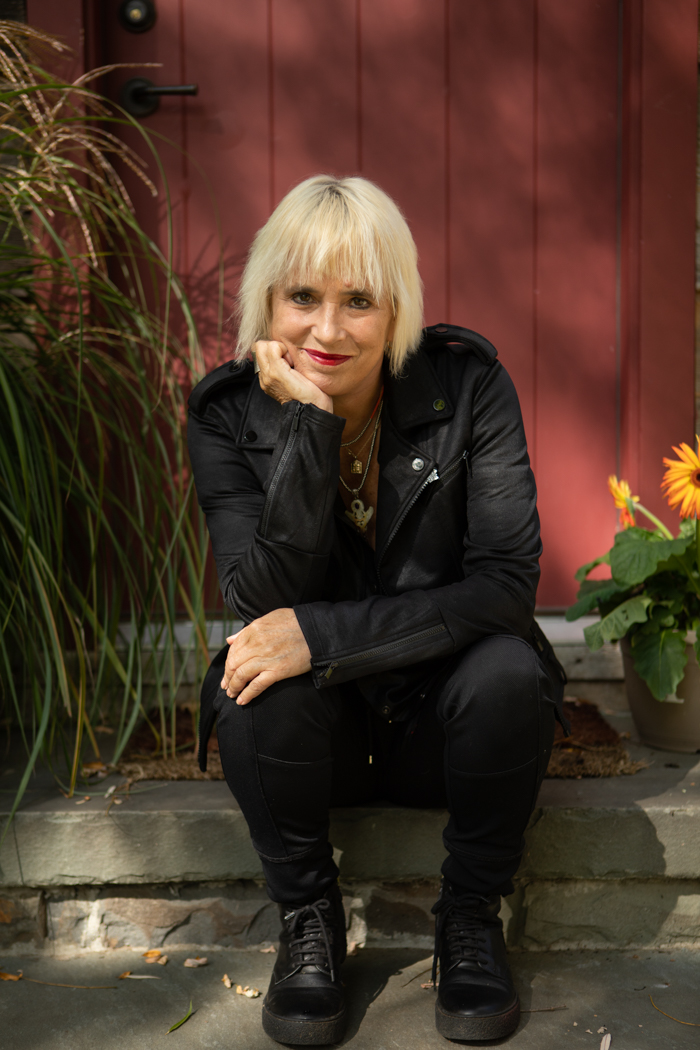 On Courage and Creativity:
A Conversation with Playwright and Author V
Presented by The Courage to Be Program and Common Course

Attendance at this event is required for students enrolled in CC108 .

There are a limited number of additional seats available for Bard community members by RSVP only.

If interested in attending please contact Tara Needham, Assistant Academic Director at HAC and Common Course coordinator @

[email protected]

.

Monday, February 28, 2022
Weis Cinema
6:00 pm – 7:50 pm

This event occurred on: Mon. February 28, 6 pm – 7:50 pm

V (formerly Eve Ensler) is the Tony Award winning playwright, activist, and author of the Obie award winning theatrical phenomenon, The Vagina Monologues, published in over 48 languages, performed in over 140 countries and recently heralded by The New York Times as one of the most important plays of the past 25 years, among numerous other honors.

Her plays include Lemonade, Extraordinary Measures, Necessary Targets, OPC, The Good Body (Broadway and National Tour), and Emotional Creature and most recently Fruit Trilogy, which debuted Off-Broadway in June of 2018. Her books include Insecure At Last: A Political Memoir and The New York Times bestseller I Am An Emotional Creature. She recently finished performing In the Body of the World as a one-woman show which she adapted for the stage from her critically acclaimed memoir to rave reviews at Manhattan Theatre Club after its debut at the American Repertory Theater. Film credits include The Vagina Monologues (HBO) and What I Want My Words to Do to You (Executive Producer, Winner of the Sundance Film Festival Freedom of Expression Award, PBS) and Mad Max: Fury Road (Consultant). In May of 2019 Bloomsbury Publishing released her book, The Apology. In September 2020 she presented That Kindness, a play based on stories and interviews with CNA/NNOC/NNU frontline nurses. The play premiered on Facebook Live with a cast that included Rosario Dawson, Marisa Tomei, Billy Porter, and Rosie O'Donnell. Her new musical about climate change, Wild: A Musical Becoming, directed by Diane Paulus with music by Justin Tranter and Caroline Pennell and featuring Idina Menzel, will premiere at the American Repertory Theater's Loeb Drama Center on December 5, 2021.

V is founder of V-Day, the 20 year old global activist movement which has raised over 100 million dollars to end violence to end violence against all women (cisgender and transgender), those who hold fluid identities, nonbinary people, girls and the planet, and the founder of One Billion Rising, the largest global mass action to end gender based violence in over 200 countries. She is a co-founder of the City of Joy, a revolutionary center for women survivors of violence in the DRC, along with Christine Schuler Deschyrver and Dr. Denis Mukwege, and appeared – along with Christine and Dr. Mukwege - in the award winning documentary film City of Joy released globally as a Netflix Original in 190 countries.

A survivor of violence, V has dedicated her life to ending violence against women and girls.