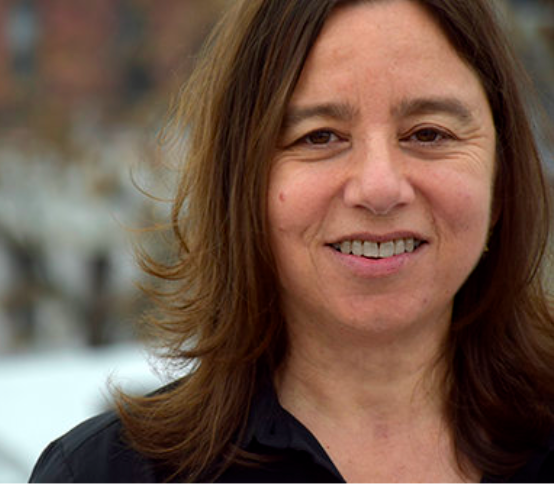 Hannah Arendt Center, Gender and Sexuality Studies Program, and American and Indigenous Studies Program present:
United In Anger: A History of ACT UP
feat. Sarah Schulman

Film Screening & Discussion
Bard Community ONLY: no rsvp required
Thursday, March 31, 2022
Reem-Kayden Center Laszlo Z. Bito '60 Auditorium
6:30 pm

This event occurred on:
Thu. March 31, 6:30 pm
A screening of United In Anger: A History of ACT UP followed by a talk with Sarah Schulman, author of the new book Let The Record Show: A Political History of ACT UP New York, 1987-1993. -Presented by The Root Cellar, in collaboration with the Hannah Arendt Center, American Studies Department, and the Gender and Sexuality Department
Sarah Schulman
is the author of eighteen books: the novels The Cosmopolitans, The Mere Future, The Child, Rat Bohemia, Shimmer, Empathy, After Delores, People In Trouble, Girls Visions and Everything, and The Sophie Horowitz Story, the nonfiction works Conflict Is Not Abuse: Overstating Harm, Community Responsibility, and the Duty of Repair, The Gentrification of the Mind: Witness To a Lost Imagination, Israel/Palestine and the Queer International, Ties That Bind: Familial Homophobia and Its Consequences, Stagestruck: Theater, AIDS and the Marketing of Gay America and My American History: Lesbian and Gay Life During the Reagan/Bush Years, and the plays Mercy and Carson McCullers. She is co-author with Cheryl Dunye of the movies The Owls and Mommy is Coming, and co-producer with Jim Hubbard of the feature United in Anger: A History of ACT UP. She is co-director of the ACT UP Oral History Project . Her awards include the 2009 Kessler Award for "Sustained Contribution to LGBT Studies" from the Center for Lesbian and Gay Studies, a Guggenheim Fellowship, a Fulbright Fellowship, and two American Library Association Book Awards, and she was a Finalist for the Prix de Rome. She lives in New York, where she is Distinguished Professor of English at City University of New York (College of Staten Island) and a Fellow at the New York Institute for the Humanities at NYU.