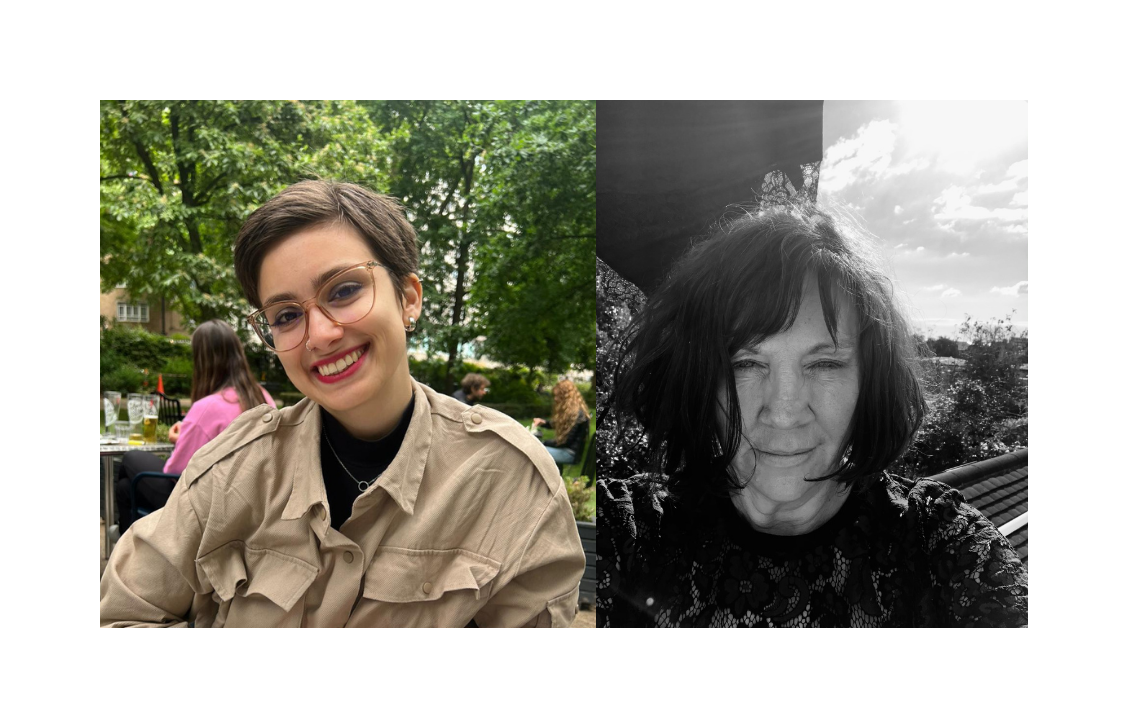 Hannah Arendt Center presents:
Lunchtime Talk: Jo Dillabough and Simina Dragos
Monday, February 13, 2023 12:00 pm – 1:00 pm

This event occurred on:
Mon. February 13, 12 pm – 1 pm
In this joint lunchtime talk, Jo Dillabough and Simina Dragos will focus on the role of critical global social theory, particularly Arendt and some of her contemporary interlocuters, in confronting novel forms of nation-building and populist political imaginaries through modern educational institutions. They focus particularly on the concept of political 'crises' in the knowledge-making project, a crisis of the intellectual, a crisis in History and Memory Studies and a crisis of critique.
RSVP Required: Email
[email protected]
The talk combines the two following projects (detailed information below)The Arendtian Archive as a Critical Spatial Project: Re-Reading the Imperial Blueprint and Authoritarianism in the 21st Century Academy
Professor Jo-Anne Dillabough, University of Cambridge
Nation, Race and Coloniality of Memory in Romania: An examination of History and Historical Culture
Simina Dragos, University of Cambridge
Speaker BiosSimina Dragos
(she/her) is an ESRC funded PhD Candidate at the University of Cambridge. Her doctoral research explores aspects of historical culture in post-1989 Romania: historiography, school history materials, film and public remembrance spaces. Her work is transdisciplinary and her research interests range from sociology of racism and studies of nationalism to cultural and critical discourse studies. She enjoys teaching and collaborative work, and is a member of the Race, Empire and Education and the Politics of Representation collectives. She tweets @siminadragos26.
Jo Dillabough
is Professor in the Sociology of Education and the Sociology of Youth and Global Cultures, University of Cambridge. She has been a visiting scholar at universities in Australia, Argentina, Norway, and Sweden and was the former David Lam Chair in Multicultural Education, UBC. Dillabough's forthcoming monograph is a contemplation on Arendt's role in challenging modernity's notion of 'crises' and complicity and its global manifestation in contemporary educational institutions under seige by populist imaginaries
The Arendtian Archive as a Critical Spatial Project:
Jo-Anne Dillabough, University of Cambridge
In this paper, drawing upon images, letters and scholarly writings collected on the topic of nationalism from the Hannah Arendt Archives (Bard College) and the Arendt Project (Freie Universität, Berlin), I identify political figures and associated modalities of knowledge and power shaping Hannah Arendt's concept of the 'imperial blueprint' and its impact on the modern nation-building project (see Yaqoob, 2015, 2022). The analysis of this work is divided into three parts. First, I examine Arendt's writings on the role of the academy and the 'scholar' in the modern nation-building project, particularly in relation to her central intellectual interlocuters of the mid-twentieth century and their concerns with inter-war and post-war complicity in the face of atrocity (see also Dragos, 2020). Here I focus specifically upon an archival study of Arendt's lectures, scholarly correspondence and course syllabi between the years of 1935 and 1965. Second, this work is supplemented by an analysis of personal letters penned by Arendt to scholars and friends, alongside an examination of visual renderings of nationalism that Arendt reflected upon in this same time period. Third, I bridge this archival analysis with a constellation of contemporary writings on the relationship between the 'imperial blueprint' (see Gilroy, 2002; Risaldo, 1985), race and anti-colonial thought in the 21st century (see Amin, 2022; King, 2008; Mbembe, 2017; Wilson-Gilmore, 2023; Shilliam, 2022, Stoler, 2019). In so doing, I argue that not unlike Arendt's position in On the Origins of Totalitarianism, the academy and the intellectual can represent, as Felman (2001) argues, both 'a discipline of limits and of consciousness'. This argument is rendered particularly powerful in the case of the rise of populist political imaginaries, energised culture wars transnationally and their associated 'epistemic attachments' in the life-worlds of the 21st century university (Bacevic, 2019). My aim in comparing Arendt's 20th century musings on nation-building to contemporary global social theory and anti-colonial thought is to identify new idioms for comprehending the varied strains of populist authoritarianism and their governing rationales in the academy through diverse and conflicted figurations of the 'intellectual', the scholar-activist and/or the idealisations of the 'post' or 'anti'-colonial scholar (Al-Azmeh & Dillabough, under review).
Nation, Race and Coloniality of Memory in Romania:
Simina Dragos, University of Cambridge
Drawing upon critical social theorists, I seek to identify the ways in which contemporary nation-building and racialisation in Romania rest upon disciplined based knowledge-making as a mechanism for consolidating forms of political forgetting about a heterogenous Romanian nation. I argue in particular that the contemporary Romanian national history curriculum (re)produces what Boatca (2021) refers to as coloniality of memory, leading to the racialisation of Roma people living in Romania or with ties to Romania. Boatca (2021) draws upon the coloniality of memory to make visible the unequal dynamics between states and regions resulting from European colonialism, particularly in relation to concepts of Europe and Europeanness. I expand this work, arguing that the same logic of coloniality, which produces hierarchies of human life and divisions of labour, can be identified between different groups in the same 'nation-space', unfolding in the domain of education. In such a context, coloniality of memory is sustained through processes of racialisation and techniques of systematic and systemic silencing, reproducing hierarchies of worth, importance and legitimacy (see also Mbembe, 2019).
Given these theoretical considerations, I make two central arguments. First, the Romanian state could only ever be viewing itself as a Romanian - ethnic - nation-state through the coloniality of memory; that is, the erasure of the existence in, and contribution to, the Romanian state of minority groups, most notably Roma. Such racialised hierarchies are legitimised through hegemonic collective memory but are also enacted within the domain of collective memory - this is how the coloniality of memory reinforces the coloniality of being (Maldonado-Torres, 2007). Second, coloniality of memory is energised through state-sanctioned schooling and classroom practices as key sites for the formation of hegemonic collective memory (see Paulson, 2015; Paulson et al., 2020).