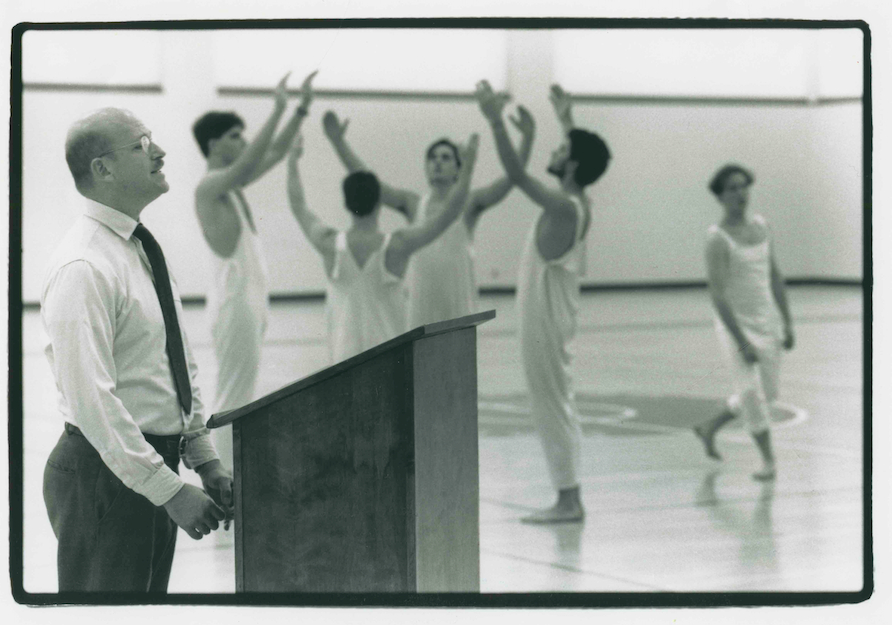 Hannah Arendt Center and Bard High School Early College present:
The Bill Mullen Recitation Contest
Friday, March 10, 2023
Bard Hall
3:00 pm – 4:00 pm

This event occurred on:
Fri. March 10, 3 pm – 4 pm
In Ancient Greece, professional performers of Homer were called Rhapsodes. Their job was to memorize Homeric poetry and perform it at festivals around Greece. Today we honor their tradition and that of Bill Mullen, a former professor of Classics and Rhetoric at Bard College.
The Contest
The Bill Mullen Recitation Contest is an annual in competition amongst Bard College and BHSEC Cleveland students. The recitation prize competition encourages the love of literature, the joy in oral recitation, the committing to memory of great poetry, the love of public speaking, and the agonal spirit, all of which are at the heart of how we remember Bill Mullen's intellectual legacy. The Bill Mullen Recitation contest aims to expose students to, and perhaps instill a love for, the art of memorizing and reciting poetry.
Read more here.
Who is Bill Mullen?
In 2021, Bard College announced the William C. Mullen Memorial Fund created by a generous donation from longtime Bard professor, Bill Mullen. This fund is used to promote his legacy through grants to any of Bill's former students to continue their studies in the liberal arts and sciences. William "Bill" Mullen (1946-2017), professor of classics and taught at Bard from 1985 - 2018.
Read more here.
Who are the Judges?
Thomas Bartscherer
is the Peter Sourian Senior Lecturer in the Humanities at Bard College. He writes on the intersection of literature and philosophy, with a particular focus on tragic drama, aesthetics, and performance. He also writes on contemporary art, new media technology, and the history and practice of liberal education.
Ann Lauterbach
is a poet and essayist. Her eleventh collection of poetry,
Door
, will be published by Penguin Random House in March (2023). She writes at the intersection of poetics, politics and the visual arts. A recipient of a Guggenheim Fellowship (1986) and a MacArthur Fellowship (1993), she is Ruth and David Schwab Professor of Languages and Literature (Written Arts) at Bard College.