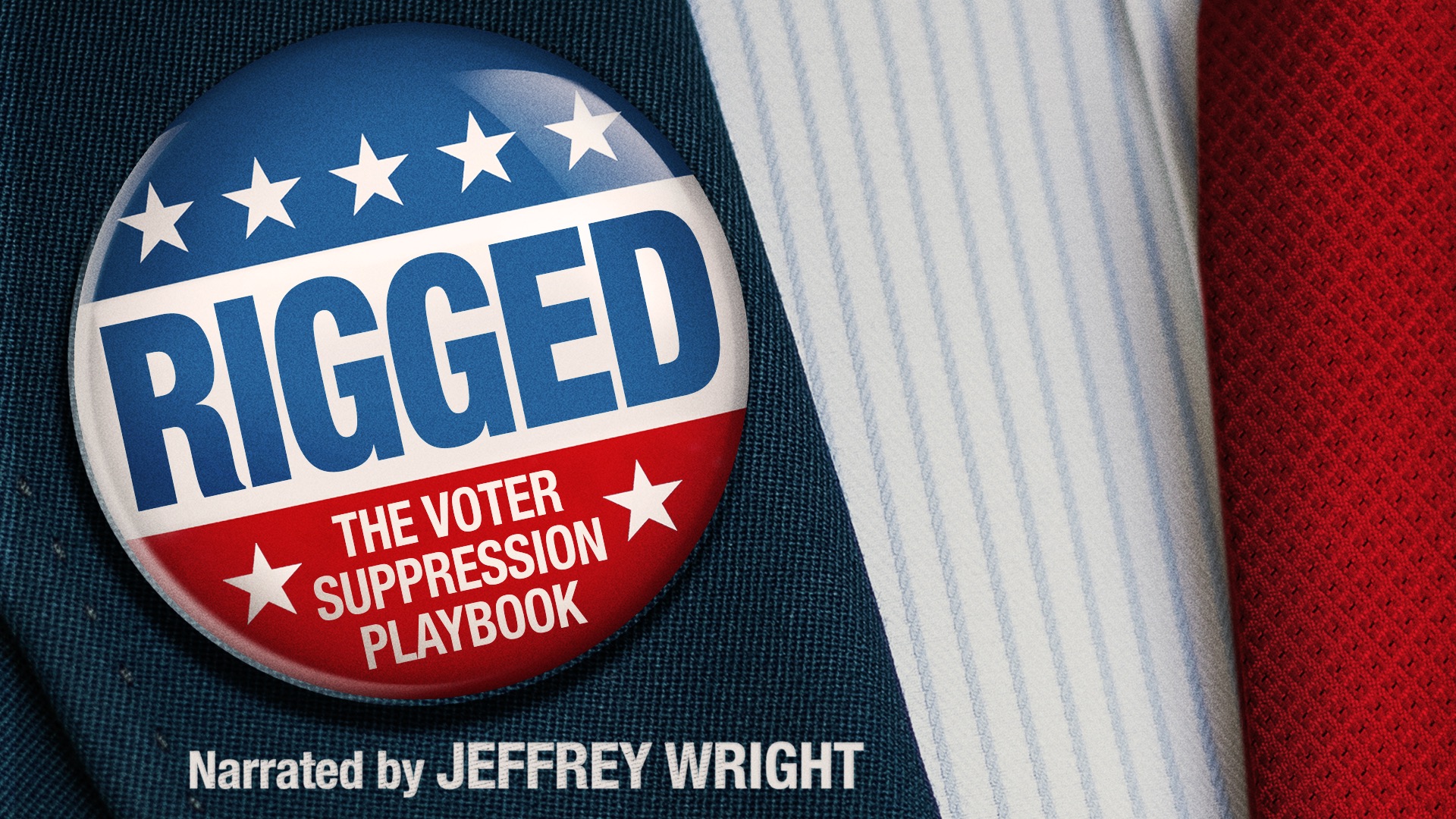 Office of Development and Alumni/ae Affairs and Center for Civic Engagement present:
Rigged: The Voter Suppression Playbook - Documentary Screening & Discussion
Thursday, November 7, 2019
Campus Center, Weis Cinema
6:00 pm – 9:00 pm

This event occurs on:
Thu. November 7, 6 pm – 9 pm
Join us for a screening of the new feature documentary "
Rigged: The Voter Suppression Playbook.
" This film tracks the partisan campaign to make it harder and more dangerous to vote. The film will be followed by a discussion on voting rights with leading experts in the field with special guests: Timothy Smith, Emmy Award-winning producer and one of the executive producers of Rigged and others (TBA).
WATCH THE TRAILER
Date:
November 7th, 2019
Time:
6:00 pm
Location:
Campus Center, Weis Cinema
[MAP]This event is free and open to the public.
Timothy Smith Bio
Mr. Smith is an award-winning television and documentary executive. He has worked for MSNBC, Unapix Entertainment, Newsweek Productions and now, the American Issues Initiative. For the American Issues Initiative, he is the executive producer of a theatrical documentary, "Rigged: The Voter Suppression Playbook." At MSNBC, he was a senior producer with their Long Form (documentary) unit. For MSNBC, he executive produced documentaries and series with Lester Holt, Chuck Todd, Brian Williams, Rachel Maddow, Chris Hayes and Chris Matthews. Mr. Smith produced non-fiction series for TLC, History Channel, CNBC, MSNBC, National Geographic Channel, AMC and PBS, where he produced a number of Emmy-nominated documentaries for both NOVA and Frontline. Mr. Smith won two Emmys and five Emmys nominations, two Gracie Awards, a Grierson as well as Cable Ace and Genesis Award nominations. Mr. Smith also developed a virtual museum,
www.forwardthinkingmuseum.com
and a website for high school students to explore career options,
www.roadtosuccesscareers.com
. He received his B.A. with honors from Brown University and his masters from the Columbia University Graduate School of Journalism. He lives with his family in Wilton, CT.
Watch the Trailer
Rigged: The Voter Suppression Playbook with Jeffrey Wright (Trailer 2) from American Issues Initiative on Vimeo.