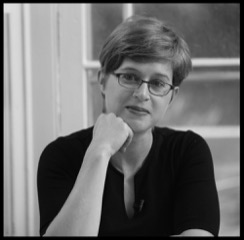 First-Year Seminar presents:
Self, Statehood, and Tradition: A Conversation with Chiara Ricciardone
Recording will be shared Thursday, October 8
Thursday, October 8, 2020
Online Event
4:45 pm – 6:30 pm EDT/GMT-4

Recording will be shared Thursday, October 8
This event occurred on:
Thu. October 8, 4:45 pm – 6:30 pm
In the first of three panel conversations around the texts and ideas of First-Year Seminar, first-year students and faculty will speak with Chiara Ricciardone, a scholar and activist whose research and teaching interests encompass critical theory and ancient Greek philosophy, rhetoric, and medicine. Using Virgil's
Aeneid
as our touchstone text, this student/faculty panel will discuss what it means to read classical texts in the contemporary world. Is it possible or useful for us, as we grapple with defining the political community we belong to, to engage with or appropriate an ancient text? How could our relationship with ancient texts inform, provoke, and inspire questions about the world we want to live in?
About our panelist:
Chiara Ricciardone is the cofounder and provost of the
Activist Graduate School
, and the Klemens von Klemperer Hannah Arendt Center Teaching Fellow at Bard College. In addition to teaching at the Bard Prison Initiative, she is coteaching a new seminar on Classics and Activism at Princeton University. With a PhD in rhetoric from UC Berkeley (2017), Ricciardone writes across a range of genres and disciplines. She is particularly interested in the political and formal problem that difference poses for human beings, and how it might be possible to think of difference without hierarchy. She is at work on a book of autofiction that suggests the self itself is a fiction, and perhaps no longer a useful one. Ricciardone is also the US commissioning editor for the public philosophy journal
The Philosopher
.