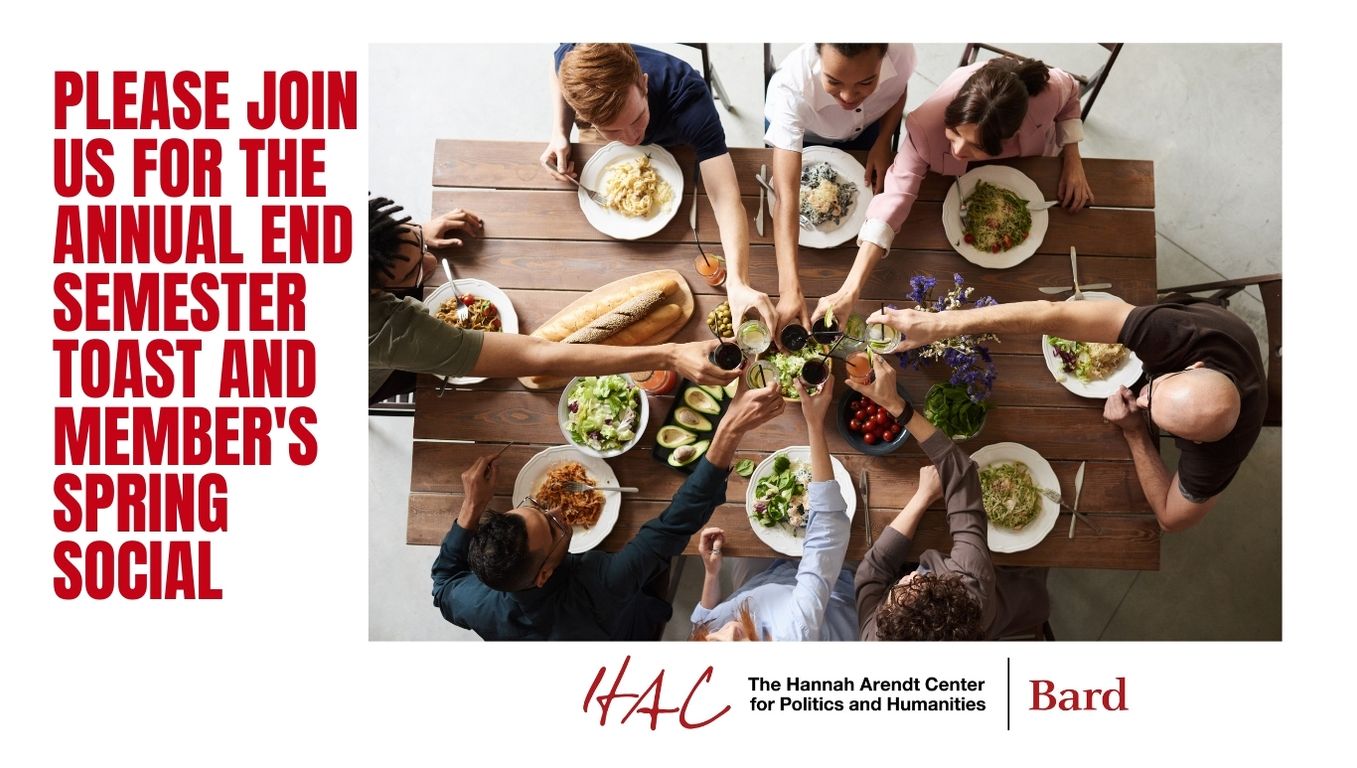 Spring Member Social Gathering
Wednesday, May 24, 2023
Arendt Center
5:30 pm – 8:00 pm

This event occurred on:
Wed. May 24, 5:30 pm – 8 pm
All attendees must register!
We look forward to you joining us for our annual End of Semester/Member's Social at the Hannah Arendt Center at Bard College! Membership helps make it possible for the Hannah Arendt Center to create a thriving community for bold and risky humanities thinking about our political world. We invite ALL members and their guests to join us at the center in-person on
May 24th
, for an appreciation event. We will begin with a Meet & Greet at
5:30pm
, followed by a campus tour of the Hannah Arendt gravesite and a pop-up exhibition at the Hannah Arendt Archive at the Stevenson's Library. We will end at the center for drinks, food, and conversation. Stop by to learn about our new programs, meet staff & faculty members, and snag some sweet treats and membership swag.
5:30 pm - Meet and Greet at HAC (light refreshments):
6:00 pm - Visit HA gravesite
6:30 pm - Visit HA archive and pop-up exhibition