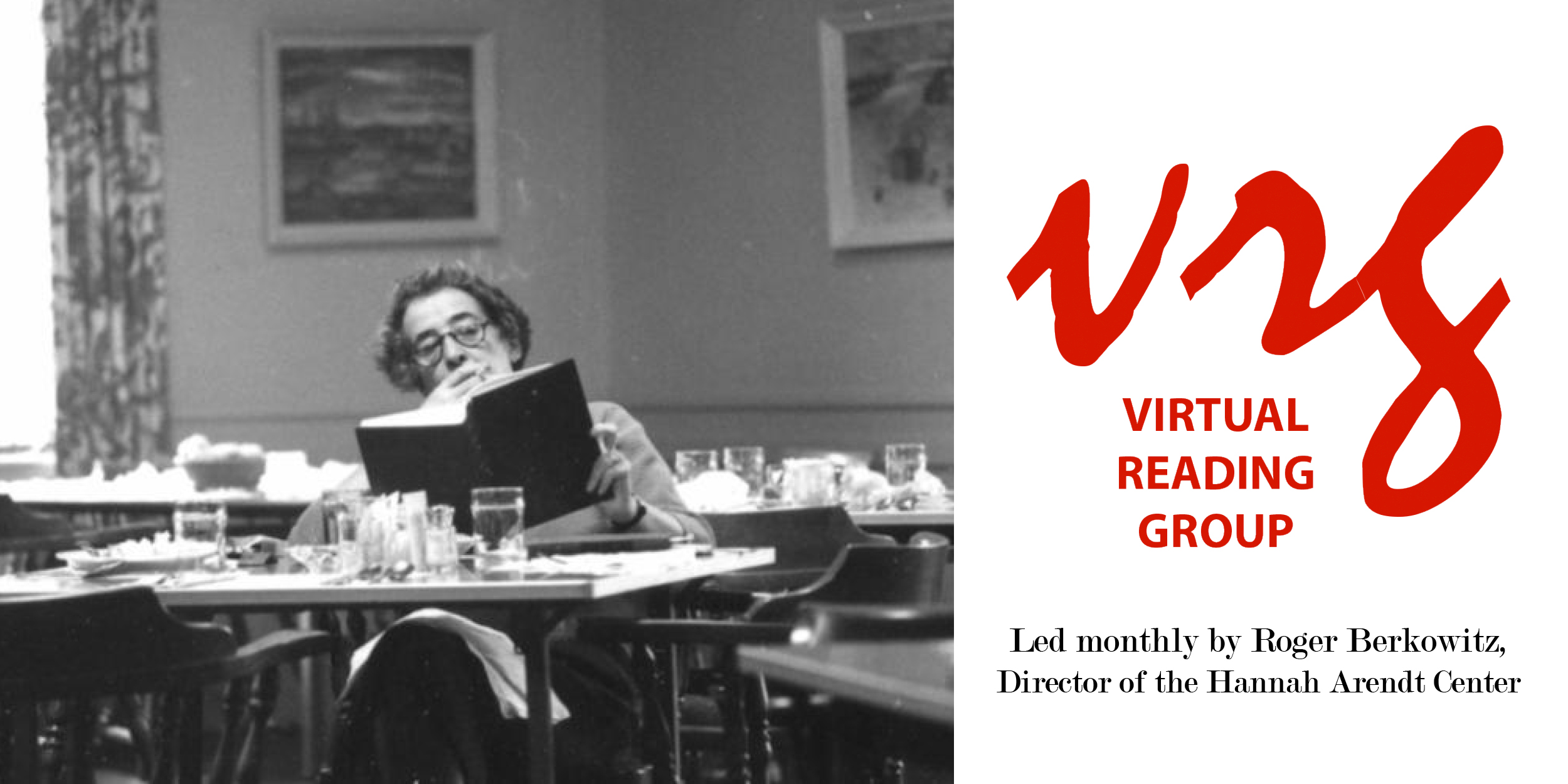 Hannah Arendt Center presents:
Monthly Virtual Reading Group for Hannah Arendt Center Members
Currently reading Hannah Arendt's 1961 book, On Revolution. Free for Students.
Sunday, January 1, 2017 – Sunday, December 31, 2017
Virtual: BlueJeans Video Conferencing
1:00 pm – 2:30 pm

This event occurred on:
Sun. January 1, 1 pm – Sun. December 31 – 2:30 pm
Hannah Arendt Center
Members,
at all levels, are eligible to participate in a
monthly reading group
via a telecommunication website (BlueJeans) led by Roger Berkowitz, Director of the Hannah Arendt Center. Readings continue over 8-10 months. The group moves slowly to allow members to read small bits of text carefully. Our meetings take place bi-weekly at 1:00 pm EDT on Fridays. For questions and to enroll in our virtual reading group, please email Daniel Fiege, our Media Coordinator, at
[email protected]
Please consider joining the Hannah Arendt Center if you haven't already to take advantage of this exciting opportunity!