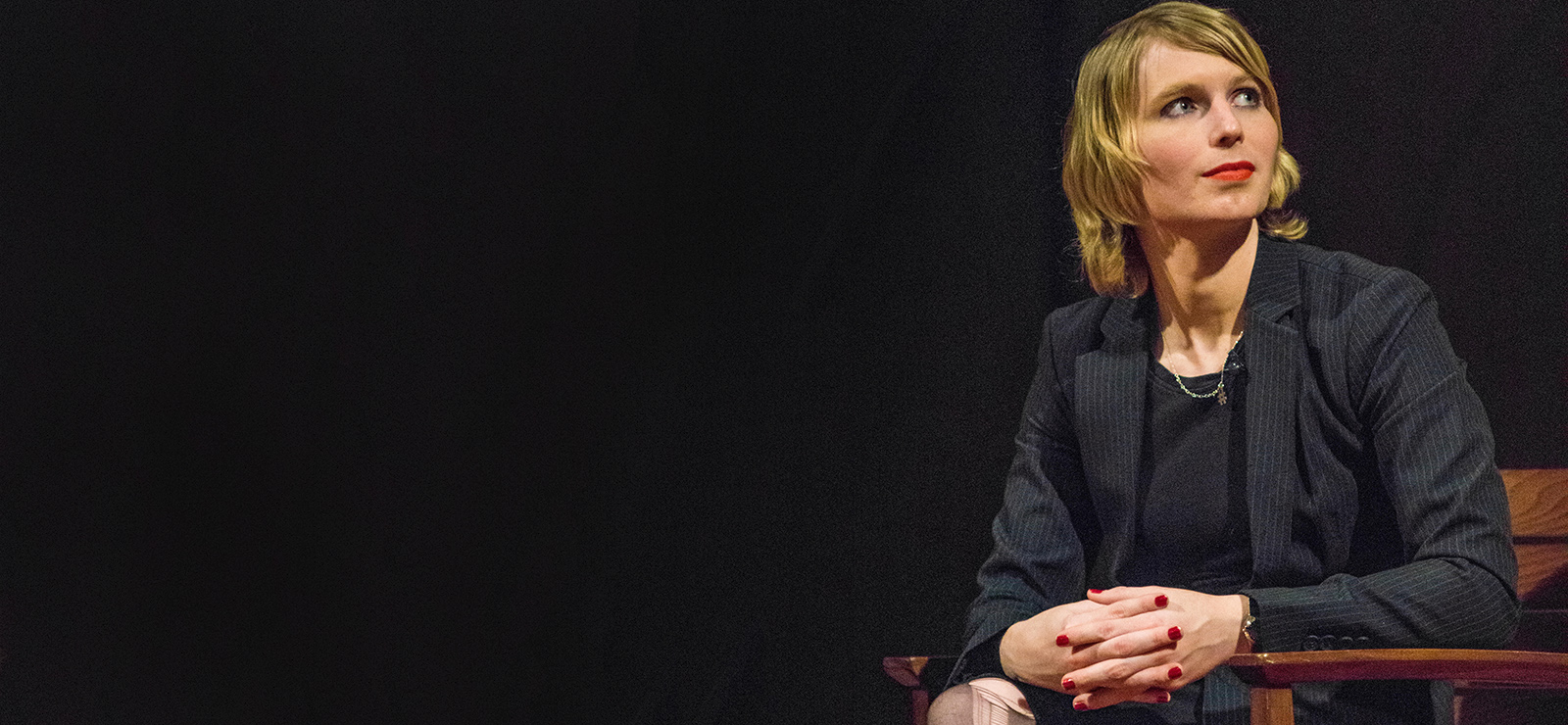 Hannah Arendt Center presents:
A Conversation with Chelsea Manning
Wednesday, February 21, 2018
Fisher Center, Sosnoff Theater
6:00 pm – 7:30 pm

This event occurred on:
Wed. February 21, 6 pm – 7:30 pm
Moderated by Kevin Duong and Dean Rebecca Thomas
As an intelligence analyst for the U.S. Department of Defense, Chelsea Manning disclosed classified documents to WikiLeaks that revealed human rights abuses and corruption connected to the U.S. wars in Iraq and Afghanistan. She was convicted and sentenced to 35 years in a military prison but released in 2017 after President Obama commuted her sentence. While in prison, Manning publicly identified as a trans woman and asserted her right to medical therapy. Now an advocate for government transparency and queer and transgender rights, Manning will speak about topics including artificial intelligence (AI) and resistance in the age of AI; activism and protest; transgender issues; and the intersection of technology and people's lives.
This event includes an audience Q&A.
---
A collaboration between Bard's Queer Student Association and the Hannah Arendt Center's Tough Talks Lecture Series
Sponsored by Bard CCE, Bard Experimental Humanities, and The Draft.
Support by Human Rights Project, Gender & Sexuality Studies, Office for Gender Equity, Council for Inclusive Excellence, Global and International Studies, QPOC, Million Hoodies, LASO, BAB, Student Labor Dialogue, WXBC, and many others.
---
About the Tough Talks Lecture Series
The Tough Talks Lecture Series is a student-run initiative housed in Bard's Hannah Arendt Center embodying the college's motto as "A Place to Think." Tough Talks aims to consider and make present opinions and perspectives that are too often invisible on campus. The goal is to provide a forum for explicitly unpopular views that some might deem unpleasant, uncomfortable, and unsafe.
Read more about Tough Talks here.
This event is sold out. If you would like to put yourself on the wait list please arrive at the Sosnoff Theater at 5 pm on February 21. At approximately 5:45 we will begin calling names in the order that they were added to the list. Seating is not guaranteed.