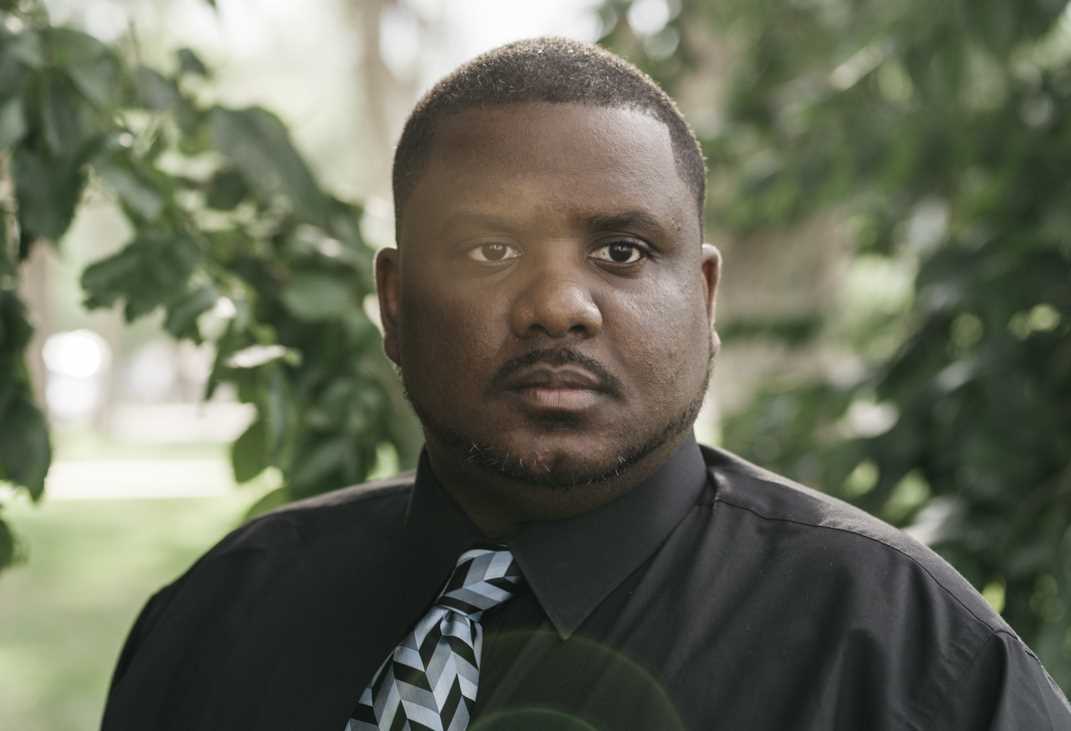 Hannah Arendt Center presents:
They Mistook a Backlash for a Movement: Black Men and the Doom of Western Civilization
A Tough Talk with Tommy Curry, and Discussion Moderated by Dana Miranda
Tuesday, February 13, 2018
Kline, Faculty Dining Room
6:00 pm – 7:30 pm

This event occurred on:
Tue. February 13, 6 pm – 7:30 pm
The emancipation of Black Americans from slavery reorganized the ethnological thinking of the 19th century. Black men became the largest threat to the order of American civilization almost overnight. Whereas many political theorists, philosophers, and educators suggest that the "end" of slavery was one moment in the natural expansion of democracy toward freedom, history tells a different story. The emancipation of the Negro birthed the rapist. When
he
was allowed access to the ballot, suffragettes condemned this symbolic gesture as evidence of a Black manhood and forewarned that free Black men would not only destroy civilization but womanhood itself. Contrary to our intersectional theories concerning race and gender, this presentation argues that feminism was an evolution of patriarchy—its attempt to racially perfect itself—dedicated to the subjugation of Black men within America's borders (their permanent exclusion from America's public and ultimately its social life), and the colonization of darker men the world over. I will argue that these old ideas not only dictate our views and interpretations of Black men and boys but also the xenophobia we have of racialized (Black, Brown, Muslim, etc.) males even today.
This event is free and open to the public.
Date: Tuesday, February 13, 2018
Time: 6 pm
Location: Faculty Dining Room, Kline Commons
Bio:
Dr. Tommy J. Curry is a professor of philosophy and Africana studies at Texas A&M University, where he held the prestigious Ray A. Rothrock Fellowship (2013–16) and was the USC Shoah Foundation's 2016–17 A. I. and Manet Schepps Foundation teaching fellow. Dr. Curry is the current president of Philosophy Born of Struggle, one of the oldest Black philosophy organizations in the country. He is the author of over 60 articles and book chapters on racism, critical race theory, hip-hop, and Black male vulnerability. His public commentaries on topics ranging from hip-hop to the death and rape of Black men and boys to regenerative stem cell treatments, which have appeared in venues such as
Forbes
, the
Chronicle
,
Salon
, PBS
,
the
Hill, Al Jazeera
, the
Guardian
, and Sirius XM, have recently been recognized by the Society for the Advancement of American Philosophy's Alain Locke Award for public philosophy.
Dr. Curry is the author of
The Man-Not: Race, Class, Genre, and the Dilemmas of Black Manhood
(Temple University Press, 2017), which analyzes the sexual and erotic drives behind Black male death and rape, and
Another White Man's Burden: Josiah Royce's Quest for a White Racial Empire
(SUNY Press, 2018), and editor of
The Philosophical Treatise of William H. Ferris: Selected Readings from The African Abroad; or, His Evolution in Western Civilization
(Rowman and Littlefield, 2016). He is currently coediting (with Daw-nay Evans) the forthcoming anthology
Contemporary African American Philosophy: Where Do We Go from Here?
(Bloomsbury Publishing, 2019).
Bio
: Dana Francisco Miranda is a fourth-year doctoral candidate in the department of philosophy at the University of Connecticut–Storrs, earning his BA in philosophy at Bard College in 2014. His research is in political philosophy, Africana philosophy, and 19th-century and contemporary European thought. His current work investigates the philosophical significance of suicide, depression, and well-being for members of the Africana diaspora. He currently serves as the secretary of graduate outreach and chair of architectonics for the Caribbean Philosophical Association and is a Connecticut Civic Ambassador.
About the Tough Talks Lecture Series
The Tough Talks Lecture Series is a student-run initiative housed in Bard's Hannah Arendt Center embodying the college's motto as "A Place to Think." Tough Talks aims to consider and make present opinions and perspectives that are too often invisible on campus. The goal is to provide a forum for explicitly unpopular views that some might deem unpleasant, uncomfortable, and unsafe.
Read more about Tough Talks here
.