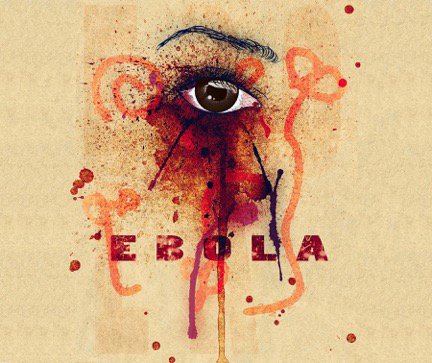 Hannah Arendt Center and Citizen Science Program present:
Learning from the West African Ebola Epidemic: The Role of Governance in Preventing Epidemics
Thursday, March 31, 2016
Carnegie Council for Ethics In International Affairs, NYC
10:00 am – 5:30 pm

This event occurred on:
Thu. March 31, 10 am – 5:30 pm
"Learning From the West African Ebola Epidemic" is a one-day conference in New York City exploring the hypothesis that building public trust in effective organizations is essential for fighting health crises such as Ebola. The conference is grounded in the Global Health Security Agenda that seeks to accelerate progress towards a world safe from infectious disease. Specifically, the Global Health Security Agenda seeks to:
Prevent avoidable epidemics;

Detect threats early; and

Respond rapidly and effectively.
Combining social science and political actors with leading scientists and Ebola specialists, we will explore the Ebola epidemic and its consequences as a case study to explore how educational, governance and healthcare resources can be better deployed against future outbreaks. The conference is sponsored by the
Hannah Arendt Center
,
Citizen Science
,
CCE
,
The Brenthurst Foundation
and the
Ford Foundation
in collaboration with the
Honorable Dr. Wilmot James
, South African MP and the
Carnegie Council for Ethics In International Affairs.
The one-day conference will take place on
Thursday, March 31st
at the
Carnegie Council in New York City 170 E 64th St, New York, NY 10065
. The conference will bring together academics, government officials, scientists, activists, and philanthropists concerned about global health and international development.
The Hannah Arendt Center's mission is to encourage debate about contemporary ethical and political questions in the spirit of Hannah Arendt. Arendt worried that the greatest threat to American freedom was the rise of a technocratic bureaucracy that replaced thinking with calculation and inured government from its need to be responsible to the people. To combat the increasing sense of alienation and impotence in modern politics, Arendt argued that people must think for themselves and act freely in public.
The Carnegie Council is a forum for the world's leading thinkers, experts and decision makers. Each year, the Council convenes more than 80 public events. Through lectures, workshops, panel discussions, conferences, interviews, articles, and a wealth of free multimedia online resources, the Council has earned a reputation as an honest, objective voice for ethics in international affairs.
Date:
Thursday, March 31, 2016.
Schedule:
10am-6pm (See schedule tab)
Location:
Carnegie Council for Ehics & International Affairs, NYC
.
BARD COLLEGE STUDENTS (ANNANDALE)
The Citizen Science Program will organize a bus from Bard to NYC for those students who are interested in attending the one-day conference on March 31. If you are interested, you must sign up to reserve a seat. Please visit RKC 202 to place your name on the list. If you have any questions, please contact the Citizen Science Program at
Phone:
845-752-2369 (or)
[email protected]
Download:
Ebola PosterVer6.pdf