Bringing scholars and international experts together.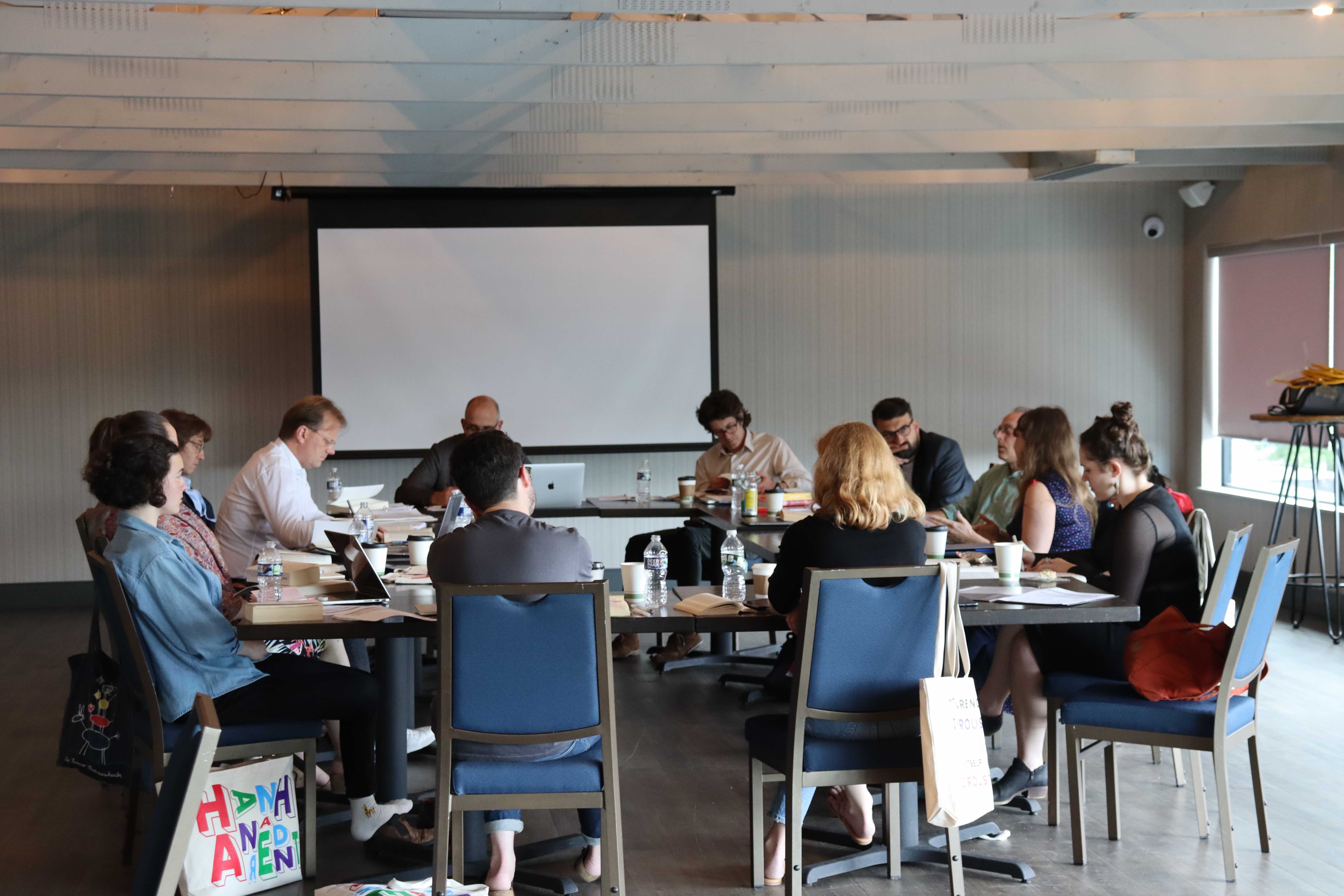 What is the Text Seminar?
The Hannah Arendt Humanities Network and the Arendt Center host an annual weeklong Text Seminar, taking place in one of the OSUN network locations. The purpose is to bring together 10 scholars from network institutions and up to two outside international experts to read closely together one classic work of political or democratic thinking. In addition to the scholars, six student fellows from OSUN institutions will be selected to attend and participate in this text seminar. On July 2021, eight scholars from across OSUN read and discussed Karl Popper's The Open Society and Its Enemies Vol 1 in Rhinebeck, NY, near Bard College's New York campus.